Five Minute Interview: Mike Worby, Comparetheware
MicroScope sits down for a chat with Mike Worby, co-founder of IT search portal Comparetheware.com
Tell us what you do for a living
I'm a co-founder of Comparetheware.com, an IT search portal that was launched at the Infosecurity Europe show this year. Comparetheware.com helps IT buyers to quickly select the right technologies for their business and the best suppliers to assist with the implementation based on their specific project needs. The service also enables our channel partners to promote their businesses and generate valuable incremental opportunities.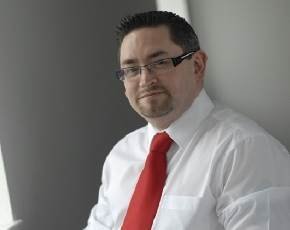 Why are you the right person for this job?
Having worked in the IT channel for more than 15 years I have seen the selection and procurement process from all angles: user, reseller, vendor and distributor. The company's goal is to revolutionise this process with a complementary information service that can
help accelerate the sales and buying cycle. My experience gives me a unique perspective on both aspects.
What gets you up in the morning?
It may sound random, but it is the need to be challenged. When launching a new business, product or service, the risks are higher, but so are the rewards. There is a massive amount of satisfaction that comes from seeing something you have helped build take flight. That's what gets my adrenalin pumping.
Who helped you get to where you are today?
Firstly, obviously my family, who have always been behind my decisions and trusting in my judgement, even when the stakes were high. If I had to name an individual, it would be David Ellis of ComputerLinks, who has been both a mentor and friend for over a decade.
What is the best business advice you have received?
When I accepted my first management position at the very young age of 19, being very green, many areas of business were still new to me and in many ways daunting. My mentor at the time commented that if there is something that intimidates you, go out of your way to do that task at every opportunity until it is no longer a problem. It is something I have done ever since and has been crucial in getting me to the position I am in today from management and staffing to public speaking and networking.
What advice would you give to someone starting out today in IT?
On top of the usual advice (work hard, be diligent, etc), my advice would be to read everything technology related you can get your hands on, especially online content which is constantly being updated. IT moves at such a fast pace, it is imperative that you have a good understanding of the technologies and market conditions to have the edge you need.
What is running on your smartphone?
Like many, I have apps for Twitter, LinkedIn and other social media channels. And, of course, I have access to Comparetheware.com.
What does the next five years hold for the channel?
The IT market is already extremely competitive, with more and more channel organisations launching technologies and services that cross over. This will continue over the next five years, making it more important than ever for companies to be able to clearly differentiate themselves from the competition. The ability to connect to buyers and profile the services channel players offer in more innovative ways will also be essential. In addition, as margins continue to come under pressure we will see a heavy slant towards IT services as more and more companies seek to smooth out large IT purchases and move to a pay-as-you-go model.
Share something most people do not know about you
Despite only being in my thirties, I seem to have had a rather early mid-life crisis, and in a very stereotypical way, went out and bought myself a Harley-Davidson just over a year ago.
What goal do you have to achieve before you die, and why?
My primary business goal is to continue to establish Comparetheware.com as the default method of researching new IT purchases for both products and services. My personal goal is the same as any other father: to give my children the best start in life and see them grow into happy, successful adults.
What is the best book you have ever read?
Three books that kind of merge in to one - JRR Tolkien's Lord of The Rings trilogy. I first read these books way back at school, and they have stuck with me since. Even all these years later, they are still an absolutely immersive read.
And the worst film you have ever seen?
I am a bit of a sci-fi nut, but one film that really failed to deliver (putting it mildly) was Solaris.George Clooney has made some excellent films, but this was not one of them.
What would be your desert island MP3s?
My favourite bands range from the Foo Fighters and Linkin Park to Keane and Adele, so quite a mix. One track that would definitely have to be on there would be the Eagles with Hotel California, but with that choice I am starting to show my age.
What temptation can you not resist?
My downfall is food, as my increasing waistline demonstrates. Despite many attempts to shape up, I should still spend less time out socialising and more time in the gym.
What was your first car and how does it compare with what you drive now?
Cars are really not my thing and don't do a lot for me. I prefer the freedom and exhilaration of riding motorbikes. Give me a Harley-Davidson and some great weather any day; that's when I am in my element.
Who would you least like to be stuck in a lift with? Why, what did they do?
Anyone involved in politics, so you can take your pick. I like to think of myself as an honest and open person - what you see is what you get without any smoke and mirrors. We would be complete opposites, and it would make for a very difficult conversation.
If you could be any animal for a day, what would you be and why?
I would have to be a dog, and I have been compared to a bulldog on more than one occasion. I like to think this is due to my solid, straightforward, loyal and reliable nature, but I could just be kidding myself.
If you could have represented Great Britain (or your home country) at one event in the 2012 Olympics, which would you have chosen and why?
It would have to be cycling. Having taken part in the London to Brighton charity bike ride for the British Heart Foundation, I have done a lot of cycling in my time and clocked up a fair few miles.
If you were facing awesome peril and impossible odds, which real or fictional person would you most want on your side and why?
If we are talking fictional personalities, it would have to be Superman. Highly intelligent, fast, bullet-proof and he can fly. He is kind of like the Swiss army knife of superheroes.
And finally, a grizzly bear and a silverback gorilla are getting ready for a no-holds-barred rumble. Who is your money on and why?
Definitely the silverback gorilla, simply based on numbers. Gorillas live in groups called troops and work as a team. I fancy their chances any day against a lone animal such as a grizzly bear.
Read more on Sales and Customer Management