Five Minute Interview: Michael Grant, UCi2i
Michael Grant, group MD at UCi2i, tells us about the future proliferation of video, the pleasures of a good Roald Dahl book, and which of Marvel's Avengers he'd like to have his back in a crisis
Tell us what you do for a living.
I am the group managing director for UCi2i, a global managed video services provider.
Why are you the right person for this job?
I have worked in operations and telecommunications for over 14 years, and within managed video for seven. My skill sets have helped develop the strategy for UCi2i's business model.
What gets you up in the morning?
Normally our cat downstairs at the back door crying for food or my children asking for breakfast. If not that then my internal body clock telling me it's 05:45.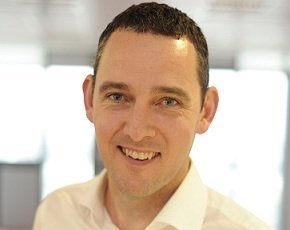 Who helped you get to where you are today?
My very first boss who said "Mick, don't be a sparky forever, otherwise you will be a grumpy old man like me." And a couple of inspirational people I have been fortunate enough to meet and work with over the years - those being Phil Pavitt and Steve Townsend (both CIOs and two people who have truly been able to inspire the teams who work with them).
What is the best business advice you have received?
To remember that it's all about the business and what's best for the business, don't make it personal but value those around you who are driving that business.
What advice would you give to someone starting out today in IT?
Find an area of IT you like and specialise in it. You don't need to be a jack of all trades, but appreciate that it's evolving and has longevity within it.
What is running on your smartphone?
Strava, F1, Aussie Rules and Cricinfo.
What does the next five years hold for the channel?
There will be an evolution of services and the ever increasing demand from customers will drive vendors and suppliers to ensure pricing models do not escalate. If anything, prices will start to commoditise more than they are today. Commoditisation will then see the proliferation of video communications through businesses of all sizes - particularly driving new growth in SMB and mid-market businesses.
Share something most people do not know about you?
I used to have dreadlocks in my younger years.
What goal do you have to achieve before you die, and why?
Moving back to Australia before my wife kills me.
What is the best book you have ever read?
George's Marvelous Medicine - because my children did not want me to stop reading it once I had started.
And the worst film you have ever seen?
Boxing Helena, I did not watch the whole film.
What would be your desert island MP3s?
Snow Patrol, Razorlight, Jet, Guns n' Roses, Cat Stevens and a bit of Vivaldi.
What temptation can you not resist?
Fast cars.
What was your first car and how does it compare with what you drive now?
My first car cost $400 and was a Valiant Chrysler Regal sedan, commonly and affectionately named the Viga. Both the front and rear seats were like big comfy sofas. It was a fast and fun car with room for surf boards in the back. Now, I drive a family car, a Land Rover Discovery, with enough room for all of the things you need when you have a small family footballs, cricket bats, bikes and dolls. There can never be enough dolls riding shot gun in the car, just ask my daughter Grace.
Who would you least like to be stuck in a lift with? Why, what did they do?
Nick Clegg because he cries to classical music sometimes.
If you could be any animal for a day, what would you be and why?
A cheetah, being the fastest land animal for a day racing everything around me and beating them would be quite cool.
If you could take part in one event in the Olympics, which would you choose and why?
Any sport would do, representing Australia at that level would be a great achievement for anyone, although high jump if I was pushed for an answer.
If you were facing awesome peril and impossible odds, which real or fictional person would you most want on your side and why?
It depends on the peril really, but the Hulk would be the man, because nothing can stop him.
And finally, a grizzly bear and a silverback gorilla are getting ready for a no-holds-barred rumble. Who is your money on and why?
Without a doubt the bear would win. It has tools fit for purpose.
Read more on Audio Visual (AV) Solutions