Five Minute Interview: Melvyn Wray, Allied Telesis
In the first Five Minute Interview of 2013, MicroScope catches up with Melvyn Wray, SVP product marketing EMEA at Allied Telesis
Tell us what you do for a living
I am employed as SVP product marketing EMEA for Allied Telesis International.
Why are you the right person for this job?
I was employee number 49 worldwide, and number one in Europe. I have seen Allied Telesis grow over the 22 years that I have worked here. I had done all the possible jobs available. I have a good memory, a background in engineering, and the ability to do marketing and sales. My position requires someone with the ability to access a situation from all angles and facets, and the knowledge I have gained allows me to do this.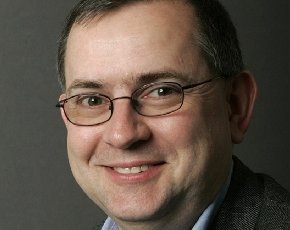 What gets you up in the morning?
I am a morning person. I am normally awake well before the alarm sounds (6:20am). I cannot understand people who lie around in bed all morning- I get bored after 30mins. On a weekday, I am up early to start work – there are never enough hours in the day. On a weekend I like to take my dog out for a long work. It is the most beautiful time of the day, with the fresh air, and the silence.
Who helped you get to where you are today?
My parents. They supported me 100% in my hobbies when I was young. I do not know of many 15 year olds who were building computers back in the 1970's. This gave me an excellent grounding in this new emerging technology that has stood me proud to this day.
What is the best or worst business advice you have received and from whom?
Mr Phil Alcock at North Staffordshire Polytechnic. I chose this degree course as it was one of only two in the county doing digital electronics, and Mr Alcock was my tutor. I went there wanting to learn about engineering, but part of the course was on social interaction. At the time I thought these lectures were a waste of time, but my tutor convinced me otherwise. With hindsight, understanding people, knowing how to motivate them and understand their needs allows you to achieve far more from colleagues, than just raw engineering knowledge.
What advice would you give to someone starting out today in IT?
Everything is possible – believe in yourself and what you do. Take risks. If you fail, then at least you can say you had a go. If you never try, then you will always wonder what could have been.
What's running on your smartphone?
Very little. Probably the most use app is British Airways', allowing me to check flights and collect electronic boarding passes.
What does the next five years hold for the channel?
The channel has, and will, constantly need to re-adapt to the changes in technology. Five years from now, there will still be a channel, but the more adaptive players will have grown. Technology is advancing at an ever increasing speed, so I believe the channel (and manufacturers) have to adapt more to the just-in-time model, to ensure that stock does not become aged and obsolete as technology advances.
Tell us something most people do not know about you
I suppose deep down I really do care about the planet and the environment. I have a solar panel at home, I drive an eco-friendly car, and I was instrumental in the eco-friendly product portfolio within Allied Telesis. My latest venture, I have taken up beekeeping.
What goal do you have to achieve before you die, and why?
I will enjoy my retirement. Why? Too many people work, then die. I have worked hard in my life, and I want some time to relax and enjoy what I have worked for. Life in IT is stressful, with long days, lots of travel, and lots of keeping up with technology. A good few years of "back to basics" sounds ideal.
What is the best book you've ever read?
Recently, I would have to say the Stieg Larsson's The Girl with the Dragon Tattoo. I like adventure novels like this one (reading is an ideal activity when on a aeroplane), but this was a "cannot put down" novel.
And the worst film you've ever seen?
I cannot answer this question. If I am watching a film and I am bored, I switch it off and do something else. Life is too short to waste.
What would be your Desert Island MP3s?
Mozart's Requiem. I love this piece of music. I could listen to it all day.
What temptation can you not resist?
Chocolate.
What was your first car and how does it compare with what you drive now?
As a student you have to drive anything that you can get that is cheap. My first car was an Austin Allegro. Currently I have an eco-friendly stop/start Volvo for everyday use, and a Morgan Plus 4 for when the sun shines in the country (currently the Volvo gets out a lot!)
If you could have represented Great Britain (or your home country) at one event in the 2012 Olympics, which would you have chosen and why?
I'm not really into sport (other than Formula 1), so I would suggest the 100m sprint. At least I can get the whole thing over and done with in around 10 seconds.
Read more on Network Infrastructure Solutions and Services