Five Minute Interview: Mark Pearce, Enterasys
Enterasys channel boss Mark Pearce talks tech and channel trends, inter-familial football rivalries, and reveals why he could never enjoy Titanic or Inception
Tell us what you do for a living.
I am the EMEA channel & alliances director for Enterasys Networks. Most of my time is spent with partners and customers talking about networking technology and evangelising about our company and products.
Why are you the right person for this job?
A number of reasons. I have a huge amount of experience, having been in networking for almost 30 years, as an end user as well as a vendor. I have a technical background and a sound understanding of networking technology and current IT trends, which is important from a credibility standpoint. But most importantly, because I am a people-oriented person, I like to treat our partners like my best friends, which many of them have become.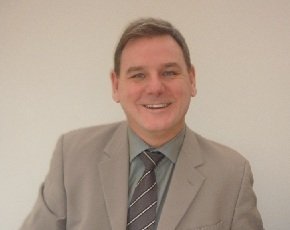 What gets you up in the morning?
The mortgage! No seriously, being based from home in Liverpool I travel a lot, so need to be up early most mornings to train, plane or automobile somewhere. Then on the rare days that I do work from home, I have three kids in three schools, so there's the school run to do.
Who helped you get to where you are today?
No one individual, I've worked with a lot of people over the years, many of them very different characters. I have simply tried to emulate the good practices from the people I liked and even some I didn't like.
What is the best or worst business advice you have received and from whom?
It's an old and well-worn saying, but a guy I worked with who was coming up for retirement used to regularly tell me to "stick close to the coal-face". It's advice that I would highly recommend. No matter where your career may take you, it's important to maintain a grasp on the fundamentals of your business.
What advice would you give to someone starting out today in IT?
I hope you like roller coasters, if you choose IT for a career its likely to be a similar sort of experience. You will need to strap yourself in for what seems like a long ride to the top, while you are at the top you may be able to pause for a while and admire the view. But be wary, before you know it you can come hurtling back down to the ground and have to start all over again. Technology changes so quickly these days that you need to be prepared to adapt to those changes, if you don't like change, steer clear of a job in IT.
What's running on your smartphone?
Great question, the whole world is going mobile and apps are a huge mega-trend. I recently read about a survey that found 47, 000 apps are downloaded every 60 seconds. I think my kids are responsible for a large number of them, every time I pick up my phone they've added something else. So I guess the answer is, far too many apps.
What does the next five years hold for the channel?
It's a critical time for vendors and channel resellers alike. We are in the age of mega trends such as social, mobile, cloud and big data, all of which are having a huge impact on the way organisations conduct business, irrespective of what vertical market they are in. At the same time, hardware margins are eroding quickly. Therefore, channel resellers need to embrace these trends and quickly move towards a model of truly selling integrated solutions and services. If they do not do this, I believe they will find life very difficult
Tell us something most people do not know about you?
I'm football mad and an ardent Evertonian. However, my dad was a Liverpool fan, as are my mum and brother. My brother and I continue to have lively football conversations (arguments) whenever we are together.
More on Enterasys
Cloud collaboration software connects at networking company Enterasys
Enterasys wireless: Elevating in-stadium experience for New England Patriots fans
What goal do you have to achieve before you die, and why?
My father got an MBE so I always hoped to replicate that, but let's be honest, I've got no chance. So before I die, I would like to ski backwards down a black run, passing my kids on the way down. Being realistic, there's not much chance of that happening either but you can always dream.
What is the best book you've ever read?
I like to lose myself in crime novels and thrillers, therefore, this is easy. The Da Vinci Code, I started reading it on a Friday evening and stopped when I finished it around 8am the next morning.
And the worst film you've ever seen?
Anything with Leonardo Di Caprio in it, even his name winds me up.
What would be your Desert Island MP3s?
So now I can get to use the word eclectic. I would have Elvis Costello, The Killers, Bob Marley, The Black Keys and Michael Buble. Hopefully something to cater for all moods and situations.
What temptation can you not resist?
Biscuits, either with a cup of tea for dunking, or, chocolate digestives and cold milk, reminds me of supper when I was a kid.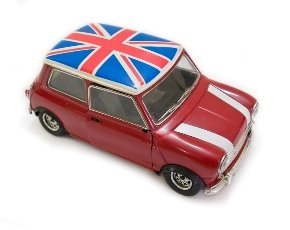 What was your first car and how does it compare with what you drive now?
My first car was a very old, royal blue Mini Cooper. Being over 6ft, I just about fitted inside it. It cost £295 and I had so many bumps and scrapes in it, there wasn't an original part left by the time I sold it. In fact I probably spent more on repairs than I did buying it. The weird thing is, it was so small, it would probably fit inside the current version of a Mini Cooper.
Who would you least like to be stuck in a lift with? Why, what did they do?
I don't mind being stuck in a lift with anyone. If nothing else I would be able to practice my elevator pitch on them!
If you could be any animal for a day, what would you be and why?
My brother's dog – best room in the house, top notch food, three boys to take me walking, throw balls and sticks for me and a classy lady poodle living next door.
If you were facing awesome peril and impossible odds, which real or fictional person would you most want on your side and why?
My dad, the best man I have ever known. A superhuman in the real sense of the word, even if he did support Liverpool.
And finally, a grizzly bear and a silverback gorilla are getting ready for a no-holds-barred rumble. Who is your money on and why?
I'm not really a betting person, unless it's the Grand National. In this case, if the rumble was in the jungle, betting on either one of them would be difficult because you would likely be surrounded by lots of cheetahs.