Five Minute Interview: Mark Cook, Getronics
Mark Cook, CEO of Getronics UK and Ireland, reveals all in this week's Five Minute Interview
Tell us what you do for a living.
I'm an entrepreneur in the IT industry - Group Board of Management member of Getronics and CEO of Getronics UK & Ireland.
Why are you the right person for this job?
Our agenda is profitable growth and making key investments, which is perfect for my track record.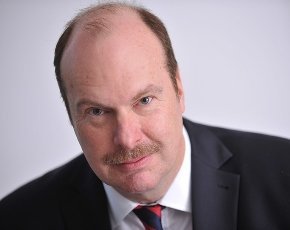 What gets you up in the morning?
Winning deals.
Who helped you get to where you are today?
My family – they instilled in me a strong self-belief – and my wife Lyn who provides a great counter-balance to my point of view.
What is the best or worst business advice you have received and from whom?
Best: serve your customers and employees well – be honest, focused, passionate and entrepreneurial (quote: Me)
Worst: Sign here and trust us (quote: unnamed 1980s Bank)
What advice would you give to someone starting out today in IT?
Think carefully as its super competitive. Be careful as niche areas of expertise can quickly become obsolete. Open your mind and learn quicker than the next guy.
What's running on your smartphone?
Getronics mobile apps of course.
What does the next five years hold for the IT landscape?
Consolidation of the industry. Growth of consumption-based IT – cloud enabled online services. Customers that want intimacy and scalable capability from their service providers.
Tell us something most people do not know about you.
I would like to have been an architect.
What goal do you have to achieve before you die, and why?
"I'd like to set up a dragons' den for young entrepreneurs – encourage creativity before it's killed by reality."
I'd like to set up a dragons' den for young entrepreneurs – encourage creativity before it's killed by reality.
What is the last book you have read?
Salmon Fishing in the Yemen by Paul Torday
And the worst film you've ever seen?
I can't remember, I was asleep – I don't like ballet, opera, musical theatre if that helps.
What would be your Desert Island MP3s?
Jimi Hendrix, Led Zeppelin, U2, Elvis and most jazz.
What temptation can you not resist?
Beating a queue.
What was your first car and how does it compare with what you drive now?
Ford Capri MKII 2.0 GT, and now a Jaguar XJ – a massive technology change but emotional connection is the most important factor.
Who would you least like to be stuck in a lift with? Why, what did they do?
My head of 6th common room – she told me off, a lot.
If you could be any animal for a day, what would you be and why?
A lazy old dog, asleep in front of the fire
If you could represent Great Britain (or your home country) at one event in the 2012 Olympics, which would you choose and why?
One of the shooting events – preferably prone – I've got a slow heart rate.
If you were facing awesome peril and impossible odds, which real or fictional person would you most want on your side and why?
Dirty Harry – he has a big gun.
And finally, a grizzly bear and a silverback gorilla are getting ready for a no-holds-barred rumble. Who is your money on and why?
The bear – they can run faster, are three times the size and have six inch claws.