Five Minute Interview: John Antunes, SAP
We chat to SAP UK and Ireland director of SME and Channels, John Antunes, in this week's Five Minute Interview
Tell us what you do for a living
I am the director of SME & Channels at SAP UKI, responsible for the management of the SME team, covering the entire portfolio of SAP SME solutions, as well as its channel partners, and the go-to-market team for the SAP Business ByDesign solution, which will further leverage the company's partner-driven SME sales strategy.
Why are you the right person for this job?
Because my boss thinks I am.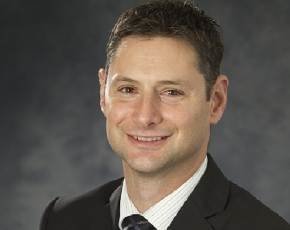 Who helped you get to where you are today?
I've been fortunate enough to work for some great people and have had some brilliant mentors too; I don't think I could name just one person for helping me to get to where I am today.
What is the best or worst business advice you have received and from whom?
When I was studying Computer Science at university in the mid-1980s, one of my lecturers said to me that I should take Financial Accounting as an extra subject because he said: "Accountancy and business software is about to take off and you'll become very employable." Best advice I ever received!
What advice would you give to someone starting out today in IT?
Embrace change. This is such a dynamic, fast moving environment that you have to move with it or you very quickly get left behind.
What's running on your smartphone?
SAP BusinessObjects Sales Pipeline Explorer...and Angry Birds!
What does the next five years hold for the channel?
The next five years are, without a doubt, going to be an exciting time for the channel, especially with the developments around mobility, cloud and data analytics.
Tell us something most people do not know about you
I played 3rd Division Football in Portugal for 18 months.
What goal do you have to achieve before you die, and why?
15,000 feet skydive and 216 meter bungee jump in South Africa. You only live once.
What is the best book you've ever read?
I have read some great books in my time but my favourites would have to be The Google Guys, if we are talking work reads, and Angels and Demons for fun.
And the worst film you've ever seen?
Sorry if I offend anyone but I disliked all of the Naked Gun movies, they have to be the worst films of all time!
What would be your Desert Island MP3s?
A bit of a mix but Amy Winehouse, The Gypsy Kings and Armand van Helden.
What temptation can you not resist?
Chocolate mousse – my guilty pleasure!
What was your first car and how does it compare with what you drive now?
Ford Escort XR3. Smaller, more rust, more engine problems.
Who would you least like to be stuck in a lift with? Why, what did they do?
Jigsaw. If you've seen any of the Saw movies, you'll know why.
If you could be any animal for a day, what would you be and why?
An eagle. The view must be spectacular and there would be no chance of getting stuck on the M25.
If you could have represented Great Britain (or your home country) at one event in the 2012 Olympics, which would you have chosen and why?
Football. It was my passion growing up – I need to put my 18 months in Portugal to good use…
If you were facing awesome peril and impossible odds, which real or fictional person would you most want on your side and why?
Batman; he looks cool even when he gets beaten up.
And finally, a grizzly bear and a silverback gorilla are getting ready for a no-holds-barred rumble. Who is your money on and why?
The silverback. Chances are he can outrun the bear.
Read more on Customer Relationship Management (CRM) Services