Five Minute Interview: Ian Masters, Vision Solutions
Ian Masters, sales director for Northern Europe at information availability and disaster recovery specialist Vision Solutions, reveals all in our Five Minute Interview.
Tell us what you do for a living.
Sales director for Northern Europe for Vision Solutions, an ISV developing business continuity and disaster recovery solutions.
Why are you the right person for this job?
No-one has ever told me I am, but having been with the company for 15 years I assume I am doing something right.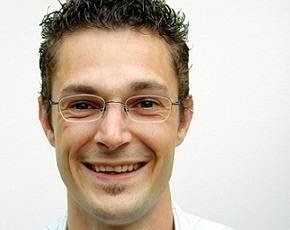 What gets you up in the morning?
My kids without fail, I'm not a morning person, but don't have any choice anymore.
Who helped you get to where you are today?
I started working for a relatively small, privately owned distributor and the owner gave me the opportunity to develop my skills and grow the UKI business. I would also have to thank the European managing director of the same company who was brought on about 4 years after I had started; he supported and guided me in my personal development.
What is the best or worst business advice you have received and from whom?
Don't be afraid to employ people with more experience than yourself, from the owner of the distribution company I started my career with.
What advice would you give to someone starting out today in IT?
Understand the IT landscape, what is happening in the market and look to what the future holds. Then you can pick the areas that provide the most interest and present the best opportunity for your career going forward.
What's running on your smartphone?
I'm not a big app user really, I use my phone for email, internet and phone calls predominantly. Although a little Twitter, Linkedin and Facebook, and I love WhatsApp.
What does the next five years hold for the channel?
Much of the same as for the past five years probably; continued difficult economic pressures and a transformation towards the cloud. I think it will become increasingly important for traditional resellers to be able to demonstrate added value in terms of helping customers leverage a hybrid cloud model. I believe that the majority of customers will look to a hybrid model to get greatest efficiency, increase performance, reduce costs and improve scalability.
Tell us something most people do not know about you.
I have a degree in Marine Zoology.
"My dream retirement job would be to own and run my own fishery."
What goal do you have to achieve before you die, and why?
I am a very keen angler and my dream retirement job would be to own and run my own fishery. The trouble is I'm not sure I would ever allow anyone else to fish it as I love total solitude when I'm fishing.
What would be your Desert Island MP3s?
Orbital's back catalogue, can't get away from those hedonistic days of my youth.
What was your first car and how does it compare with what you drive now?
A Fiat 127, 704cc of pure power! Now I'm either driving a Honda Civic, very economical, or a Kia Sportage, for the fishing and much, much less economical.
If you could be any animal for a day, what would you be and why?
There's so many and for many different reasons, but right now a whale shark. A nice slow, easy pace of life, the freedom to go wherever you want, whenever you want and a lack of predators.
If you could represent Great Britain (or your home country) at one event in the 2012 Olympics, which would you choose and why?
I'm not very sporty, so it would have to be something like the 4 finger typing race, I'm pretty quick!
If you were facing awesome peril and impossible odds, which real or fictional person would you most want on your side and why?
Now do you choose someone who can figure the best way out like a Sherlock Holmes or Poirot, or do you go with an out and out superhero who can just defend you against everything? Tough choice, not sure I can choose.
And finally, a grizzly bear and a silverback gorilla are getting ready for a no-holds-barred rumble. Who is your money on and why?
Another tough question, one is easily distracted with honey and the other bananas, but I'm going to have to go with the silverback. We all know the bear will just stand up tall and try to look menacing, the silverback is just going to go for the cheap shot and use those enormously strong arms to land a shot right in the proverbials.
Read more on Independent Software Vendor (ISV) community