Five Minute Interview: Ian Cowley, Cartridgesave.co.uk
This week Ian Cowley from print specialist Cartridgesave.co.uk sits our gruelling Five Minute Interview
Tell us what you do for a living.
I'm the managing director of www.cartridgesave.co.uk, an e-tailer of printer cartridges, which I co-founded in 2003.
Why are you the right person for this job?
I'm passionate about what I do. I'm not afraid of letting go of old practises in favour of new ways to take my company forward.
I also have 20 years' experience in e-commerce, web development and online marketing to back up my passion.
Importantly, I'm a geek, I have a background in programming and design which really helps.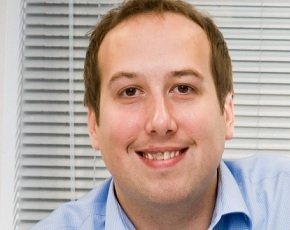 What gets you up in the morning?
The thought that every day I can learn something new.
Who helped you get to where you are today?
Sean Blanks. Working with him changed the way I thought about business, and specifically marketing.
When I hired him, Sean was looking for a career in Marketing. He had a background in Physics but no sales or marketing qualifications.
It was a big risk, but one which paid off, in five years, we've now been listed as a Sunday Times Fast Track 100 company, in consecutive years with a £21m turnover.
What is the best or worst business advice you have received and from whom?
Focus on the important things, and get them done, now! There's a great book called Eat that Frog by Brian Tracy. I've heard advice on focussing on one thing at once from many people, but this book really drilled it in to me.
What advice would you give to someone starting out today in IT?
Don't be afraid to take risks. As long as you stand to learn something, it's not been a wasted experience. IT is an ever-developing industry and without big risks, big innovations aren't possible.
What's running on your smartphone?
The apps I use most are Tweetdeck, Calengoo and Spotify.
Mobile and tablets have stopped being a new technology and are becoming the dominating technology
What does the next five years hold for the channel?
As digital device usage shifts the trends in sales will also shift. Mobile and tablets have stopped being a new technology and are becoming the dominating technology. The companies that were early adopters of mobile technology will be the winners, or those who bring innovation.
Tell us something most people do not know about you
I started playing guitar in bands when I was 12 and studied music at college. I still play, it's a great way to relieve stress.
What goal do you have to achieve before you die, and why?
To enjoy every moment of my life. Life is short.
What is the best book you've ever read?
The Lean Startup by Eric Reis which is a must read if you want to challenge yourself to achieve your goals.
And the worst film you've ever seen?
Dirty Dancing – not my sort of movie.
What would be your Desert Island MP3s?
MP3s? That's a bit old fashioned! I'd much prefer a Desert Island Spotify account. I absolutely love Spotify.
What temptation can you not resist?
Working! I love my job – I'll always be checking my emails even when I'm on holiday, much to my family's annoyance.
What was your first car and how does it compare with what you drive now?
I had a 1.3 Escort Mark IV, which I bought when I was 17. It was a bit of a banger, but it did the job. I now drive a BMW which is faster but not necessarily as practical. I love cars, and obsess over which car to buy next.
Who would you least like to be stuck in a lift with? Why, what did they do?
Anyone with severe claustrophobia. I cannot stand irrational reactions!
If you could be any animal for a day, what would you be and why?
I'd be a cat, I've worked hard to be my own boss and I'd like things to stay that way, cats do as they please with no one to answer to.
If you could have represented Great Britain (or your home country) at one event in the 2012 Olympics, which would you have chosen and why?
It would have been amazing to have been part of the cycling team! You can't help but admire the way they shouldered the nation's expectations, and came out on top of the world! The teamwork they showed, not only in the games, but the years leading up to them is fantastic.
If you were facing awesome peril and impossible odds, which real or fictional person would you most want on your side and why?
Sir Richard Francis Burton. The Victorian was a writer, explorer, soldier, spy, diplomat, geographer and linguist (speaking 29 languages!) I think he could get me out of most tough situations. Him or Yoda.
And finally, a grizzly bear and a silverback gorilla are getting ready for a no-holds-barred rumble. Who is your money on and why?
Wow, two of the toughest land animals! At an average height of 10ft and a weight of 1500 lbs, I'd go with the grizzly!
Read more on Print Cartridges and Consumables