Five Minute Interview: Ian Allmark, Lloyds IP
In the Five Minute Interview this week we catch up with Ian Allmark, managing director of Lloyds IP, who has luckily put the orange Skoda-owning years behind him
Tell us what you do for a living.
Managing Director, Lloyds IP – a Siemens Enterprise Communications partner
Why are you the right person for this job?
Drive, focus, ambition and leadership is probably what everyone says and it is true but I do enjoy not taking myself too seriously, which I think helps relaxes my staff and really gets the best out of them.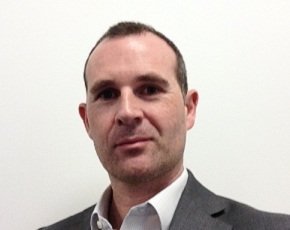 What gets you up in the morning?
Usually my little sons, but I guess like most men, I do need to feel that I am achieving something each day. I like an early morning start, I get much more done!
Who helped you get to where you are today?
There are a few great characters I have learnt bits from, but key reasons are unwavering self-belief, an eye for decent decision-making and a bucket full of hard work.
What is the best or worst business advice you have received and from whom?
The best, probably "Roll with the punches, tomorrow is another day..." from the old guy on Jerry Maguire. The worst, nothing really stands out so I can't have listened that attentively and there is a lot of nonsense talked out there.
What advice would you give to someone starting out today in IT?
Of course nothing is short term, you have got to be in it for the long haul. Services are key.
What's running on your smartphone?
Mostly kids' apps… they love Gangnam Booth!
What does the next five years hold for the channel?
More consolidation and cloud-service evolution.
Tell us something most people do not know about you.
I am hugely competitive despite my relatively placid demeanour. Squash, football, golf – I don't like to lose…
What goal do you have to achieve before you die, and why?
To see my family and close friends be happy and enjoy life.
What is the best book you've ever read?
I don't read books, believe it or not. The last one was a 1,000 page Economics text book at University which killed me. Don't have the time or the patience.
And the worst film you've ever seen?
It has got to be The Tourist, with Johnny Depp and Angelina Jolie. Not my cup of tea! Though Battleship with Rihanna is a close second.
What would be your Desert Island MP3s?
Some U2, REM and Rolling Stones.
What temptation can you not resist?
I have a weakness for new things.
What was your first car and how does it compare with what you drive now?
I drove so many poor cars I my younger days but my first car was an Orange Skoda (and not a cool modern shade of orange). It broke down on an industrial estate in Kirkby and I had to have it towed home otherwise there wouldn't have been much left of it in the morning.
Now I drive a Range Rover Vogue, it has so many toys it is ridiculous – I can't believe I can actually defrost it by pushing a button on the key from my bedroom. The wife is not too happy when I drive off while she is scraping her car windscreen. Also, it hasn't broken down.
Who would you least like to be stuck in a lift with? Why, what did they do?
Probably a techy, my attention span is shortening with age.
If you could be any animal for a day, what would you be and why?
A great white shark - I wouldn't eat anyone but it would be fun to see their faces.
If you could take part in one event at the Olympics, which would you choose and why?
Golf, as it's probably the only thing I could do reasonably!
If you were facing awesome peril and impossible odds, which real or fictional person would you most want on your side and why?
Jack Bauer from 24, he knows how to really kick ass. "Copy that".
And finally, a grizzly bear and a silverback gorilla are getting ready for a no-holds-barred rumble. Who is your money on and why?
Silverback. He fights dirty!
Read more on Network Infrastructure Solutions and Services