Five Minute Interview: Ed Dolman, VMware
VMware UK and Ireland channel head Ed Dolman on the future of the channel, Welsh rugby fans and his famous relatives
Tell us what you do for a living.
Heading the VMware UK & Ireland channel, I lead a team of 20 Regional Alliance Managers, Distribution Managers, and Partner Business Managers.
The team manages the key strategic partnerships with distribution, strategic OEM alliance partners such as HP, Cisco, IBM and Dell, and the top solution providers, collectively driving over 90% of the UK & Ireland revenue.
Why are you the right person for this job?
My business card says I am!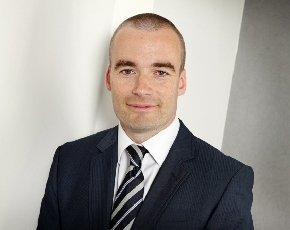 What gets you up in the morning?
I am a morning person so have no trouble rising early; I also genuinely love the job and the fast-paced industry I work in.
Who helped you get to where you are today?
I am going to be unapologetically sentimental here and say my wife. Love, happiness, and stability are the foundations that have allowed me to be successful.
What is the best or worst business advice you have received and from whom?
I was once told to "have gratitude in your attitude" and this was great advice - it's amazing how far a thank you goes. There is also a lot of entitlement in our industry, we should all be thankful for what we have, particularly in these tough times.
What advice would you give to someone starting out today in IT?
I would advise them to build a steady, successful career and to bear in mind that they are likely to be working for the next 40 to 50 years!
I have seen too many people try to push themselves up the ladder too quickly. First and foremost excel at the role you're in and make an important impact before looking for the next thing.
What's running on your smartphone?
I have loads of apps but still mostly just use email and Twitter, and like any good Brit I've become obsessed by the weather, regularly checking conditions in places I'm not going to be anywhere near!
More on VMware
Is your VMware administrator doing a good job?
How to install and modify a VMware OSP on SUSE Linux Enterprise Server
What does the next five years hold for the channel?
The hybrid cloud is coming – and fast. I speak to a lot of partners that still don't appear to be planning for this change and think they will be selling the same products and services for the next five years.
With businesses adopting cloud models and their employees embracing mobile devices with a passion, billing and commercial models are going to have to change considerably to service this dynamic new marketplace.
Managed services will become ever more important revenue streams for a lot of partners, but they are going to have to keep adding innovative, value-add services regularly as the barriers to change disappear.
Tell us something most people do not know about you?
I have famous historic distant relatives on both sides of my family – Robert the Bruce and Shackleton. This may explain my competitive nature and love of travel…
What goal do you have to achieve before you die, and why?
I have been really lucky in what I have been able to achieve in my life so far, so I would say the main goal now is to help my children to be happy, healthy and successful in whatever they want to do.
With the age of retirement steadily increasing I would also like to get to retirement healthy and young enough to still have some fun!
What is the best book you've ever read?
I am massive Stephen King fan, and if forced to choose the best I would have to say The Stand.
And the worst film you've ever seen?
Not really sure if it is the worst film I've ever seen, but the only time I have ever left a cinema early was The Fast and the Furious. I couldn't get away quick enough!
What would be your Desert Island MP3s?
Save a Prayer – Duran Duran; Unfinished Sympathy – Massive Attack; Sweet Child of Mine – Guns N Roses; View from the Afternoon - Arctic Monkeys; Coldplay – Fix You; John Lennon – Imagine; Nirvana – Smells Like Teen Spirit; Weirdo - Rock The House.
What temptation can you not resist?
I love fine red wines but my real weakness is crisps – I just can't resist them.
What was your first car and how does it compare with what you drive now?
My first car was an Austin Allegro. It had no stereo, plastic seats, wind up windows, it shook violently above 60 miles per hour, smoke sometimes came from the dashboard, and there was no help with directions but I loved it!
I drive a BMW now which is a very different experience and I wouldn't want to swap back!
Who would you least like to be stuck in a lift with? Why, what did they do?
Any Welsh rugby fans after this year's Six Nations trouncing of England in Cardiff. The gloating would be too much to bear and make a bad situation so much worse.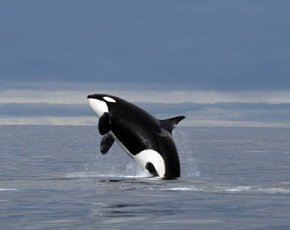 If you could be any animal for a day, what would you be and why?
A killer whale – king of the oceans and top of the food chain. I could experience the majesty of the sea without fear of being eaten!
If you could take part in one event at the Olympics which would you choose and why?
I have always greatly admired the gymnasts. I would love to have the strength, power, poise, rhythm and ability to perform the under pressure that they do.
If you were facing awesome peril and impossible odds, which real or fictional person would you most want on your side and why?
It's got to be Superman. He can fly, is basically invincible, has super strength, frost breath, laser eyes, and x-ray vision. Pretty handy in any situation.
And finally, a grizzly bear and a silverback gorilla are getting ready for a no-holds-barred rumble. Who is your money on and why?
It has to be the grizzly – huge height and weight advantage as well as two sets of massive claws.