Five Minute Interview: David Thompson, Dot Hill
David Thompson, UK sales manager at SAN and storage virtualisation specialist Dot Hill, takes the hotseat for our Five Minute Interview
Tell us what you do for a living?
My job title is UK sales manager, however this also encompasses general running of our UK business as well as growing our UK channel business, with the addition of some European regions too.
Why are you the right person for this job?
Certainly, I have been doing this job successfully for 13 years (I have been with the company 16 years) and have created the UK channel for Dot Hill, we are at a point now where we have good partners a good reputation and are set for even more growth.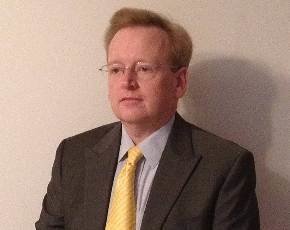 What gets you up in the morning?
Each day brings new and different challenges and opportunities, which makes my job varied and interesting, so apart from the alarm clock the day ahead is pretty much always guaranteed to be interesting and busy too!
Who helped you get to where you are today?
There are several people but the one that comes to mind is my boss of 13 years ago, Bert Woning, who encouraged me to move from a pre-sales roll into a sales roll.
What is the best or worst business advice you have received and from whom?
The best advice was to move into a sales role, I have not looked back since.
What advice would you give to someone starting out today in IT?
Look for a job that you enjoy. If you do pick sales, it is not the easiest job but if you work at it and put the hours in, it pays off.
What's running on your smartphone?
Not a lot apart from emails, I do use the maps function a bit when looking for a customer address.
What does the next five years hold for the channel?
I believe the channel has gone through a tough time and it has been a case of survival of the fittest. I think the next five years will see the channel, especially the geared up partners, become increasingly important to manufacturers and end users alike.
Tell us something most people do not know about you
When I was a child, my father and I kept and flew birds of prey. We would often drive to a field with a large bird of prey (a goshawk or similar) perched on the back of the rear seat in an estate car (this was always bit of a head turner).
What goal do you have to achieve before you die, and why?
To travel and see more of the world. My wife and I have travelled a fair bit and I have travelled a lot on business too but there are still many different places to visit. Seeing new places and people in different cultures is the best for me.
What is the best book you've ever read?
This is a difficult one, as I only seem to get time to read while on vacation when I normally pick-up several books by Stephen King or Dean Koontz, although none stand out as being worth mentioning individually.
And the worst film you've ever seen?
Buried – I watched it on a business trip to the US about one person buried in a coffin. Throughout the film I kept thinking it would have additional cast but it never did, I think this is the only feature length movie I have seen where there was only one person acting in it!
What would be your Desert Island MP3s?
Well this would be quite a mix, oldish and newish things like Blondie, Hanging on the Telephone, Genesis, Tonight, Tonight, Tonight, as well as more modern stuff like Eliza Doolittle with Pack Up.
What temptation can you not resist?
A couple of nice glasses of Merlot at the weekend to accompany a nice meal and great company.
What was your first car and how does it compare with what you drive now?
A Ford Cortina 1.6 GL, a world apart from my current drives, it was slower, had arm chairs for seats, soft suspension and still guzzled fuel.
Who would you least like to be stuck in a lift with? Why, what did they do?
Gordon Brown – it would be a wrist slitting experience. What did he do? Spend, spend, spend!
If you could be any animal for a day, what would you be and why?
An eagle as they are close to the top of their food chain and get a very good view of things – what a great feeling soaring like that must be!
If you could represent Great Britain (or your home country) at one event in the 2012 Olympics, which would you choose and why?
Mountain biking. I really enjoy mountain biking, although I do not ride competitively as I am nowhere near good enough.
If you were facing awesome peril and impossible odds, which real or fictional person would you most want on your side and why?
The Bionic Man – a mix of technology and the prospect of surviving unbelievable odds can't be a bad thing.
And finally, a grizzly bear and a silverback gorilla are getting ready for a no-holds-barred rumble. Who is your money on and why?
A tough choice of brains versus brawn, but I think the brawn of the bear would dominate in this instance as bears are equipped with dagger like claws and bone crushing jaws with little fear to get in the way.
Read more on Storage Virtualisation Solutions and Services