Five Minute Interview: Clare Macland, Avaya
The Five Minute Interview catches up with Clare Macland, Avaya vice president of go-to-market and EMEA marketing
Tell us what you do for a living.
I lead the go-to-market functions across channels and marketing for Avaya in EMEA.
Why are you the right person for this job?
I love working on a hundred different things at once and I always tend to think about what technology can do for businesses, partners and consumers rather than focusing on the technology itself.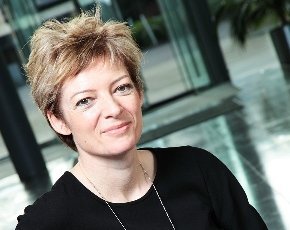 What gets you up in the morning?
An alarm clock set on full volume, my kids or a pressing deadline. I'm really not a morning person.
Who helped you get to where you are today?
A variety of people who were prepared to give me a chance, who inspired me or who were great leaders. One name that springs to mind is Frank Slootman, currently CEO of ServiceNow. He gave me my first global role.
What is the best or worst business advice you have received and from whom?
The best advice I have ever received came from my father. He said, "Treat people as you would want to be treated."
What advice would you give to someone starting out today in IT?
I would say try to stay customer-facing, have goals for yourself and your career. It's also important to learn from the people around you.
What's running on your smartphone?
Google Navigation (I have no sense of direction), Twitter for news, Facebook and LinkedIn for keeping in touch, Spotify, Avaya one-X Mobile and a bunch of games my kids have left open which are draining the power!
What does the next five years hold for the channel?
We'll see a lot of change, that's for sure, but also a huge amount of opportunity as the pace of innovation quickens and people become increasingly open to, and reliant upon what technology can do for them and for business.
Tell us something most people do not know about you.
I used to be a C and C++ programmer.
What goal do you have to achieve before you die, and why?
I would like to see my kids happy, healthy and living fulfilled lives – whatever that means to them.
What is the best book you've ever read?
The Cellist of Sarajevo by Steven Galloway is definitely one of my favourites.
And the worst film you've ever seen?
Alvin and the Chipmunks – The Squeakquel. Not only did I get dragged to the first one, I also somehow ended up watching the sequel as well.
What would be your Desert Island MP3s?
Some blasts from the past like the Clash, the Cocteau Twins; something to inspire exercise like the Chemical Brothers (Block Rockin' Beats); some quiet stuff like Eva Cassidy, Moby, Air; and then just some artists I like – Eminem, The Streets, Ed Sheeran.
What temptation can you not resist?
Definitely chocolate or cake. Actually both.
What was your first car and how does it compare with what you drive now?
My first real car was my first company car – a white two litre Ford Sierra. I was over the moon! My current car is much nicer but could never beat that initial excitement.
Who would you least like to be stuck in a lift with? Why, what did they do?
Alvin and the Chipmunks (see above). Mind you, they could scamper out of the top of the lift and raise the alarm!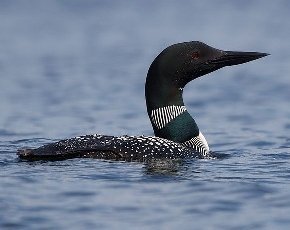 If you could be any animal for a day, what would you be and why?
I would like to be something that can fly and swim underwater so it would have to be a "loon", which as well as being a great walker, swimmer and flyer, has a great name!
If you could take part in one event at the Olympics, which would you choose and why?
It would have to be something that I could use after the Olympics so I'd go for three-day eventing. That would set me up for riding for the rest of my life.
If you were facing awesome peril and impossible odds, which real or fictional person would you most want on your side and why?
Jack Reacher, the 6' 4" ex-military cop from the Jack Reacher novels. He always manages to get himself out of a sticky situation. I couldn't believe it when Tom Cruise played the title role in the film though!
And finally, a grizzly bear and a silverback gorilla are getting ready for a no-holds-barred rumble. Who is your money on and why?
I don't really care so long as I am not within striking distance.
---
Image credit: qmnonic, Flickr
Read more on Unified Communications (UC) Services