Five Minute Interview: Carl Boraman, Tollring
Carl Boraman, commercial director at expense and resource management specialist Tollring, tells us about his industry inspirations and why he can't leave LinkedIn alone for long
Tell us what you do for a living.
I'm responsible for business development for Tollring, leaders in expense and resource management solutions. My focus is on selling our cloud solutions into large enterprise customers both directly and through strategic channel partners.
Why are you the right person for this job?
I'm tenacious, hardworking and have a very positive outlook on life and business. I'm open minded and a strategic thinker with lots of experience. My focus is making profitable business happen.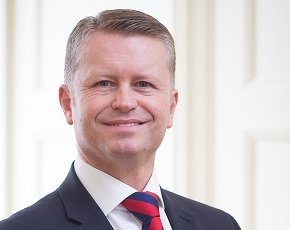 What gets you up in the morning?
An underlying ambition to succeed. I am constantly thinking about where I can make business happen now, who I can talk to and the strategy and tactics I use to approach those people. The industry is my number one hobby and I have an inner desire to understand more than anyone else about the market I am in to be slightly ahead. So what gets me up in the morning? Networking with people, talking to people and researching the market.
Who helped you get to where you are today?
Robert Atkin (CEO at Xylyx), the person who gave me my first chance and job in sales. I came from outside the industry with no specific qualifications. Robert was always looking for the next opportunity and was always thinking outside of the box. When I meet up with him today he continues to work in that manner.
What is the best or worst business advice you have received and from whom?
Best – from Muntai Tseung (head of product management at Steria) who has had a successful career working as a business innovator and futurologist – his advice was always to 'follow the money'. If you are going to sell something, sell it to someone who is interested in what you have for sale. Don't try to create new markets or concepts, look where people are already interested and focus on that.
Worst – The CEO of a major VC backed ICT reseller personally advised me to leave my money in the business and see it grow when all I wanted was to take my money out. 18 months later my investment was worthless. That cost me a lot of money.
What advice would you give to someone starting out today in IT?
Make sure you are well funded, have a realistic business plan and that you have tested the water with a sufficiently large sample of people that get excited about your proposition. A great idea doesn't always translate into people wanting to buy. Research the market; you need to understand your price points and competition better than anyone else.
What's running on your smartphone?
LinkedIn – I'm an enthusiastic networker with people for whom I can add value and with people who can offer value to me; BBC News so I can catch up with local and international activities; and IT and telecoms blogs.
I am fascinated by mobile operating systems, features and benefits of applications available. At the moment I am an avid watcher of the new BlackBerry 10 operating system and its evolving ecosystem.
What does the next five years hold for the channel?
You need to adapt to this consolidating market, you need to embrace technologies and learn new skills to succeed.
I think it's a younger man's game now. I think traditional IT and telecoms people who have built up a good lifestyle business need to be prepared to begin the whole re-investment process again to evolve their businesses to meet current and future requirements. I think it is about to go through one of the most radical changes it has seen probably from its inception. Convergence is going to create a lot of challenges for a lot of people.
Tell us something most people do not know about you.
I love cafe food! My favourite being a toasted sausage and egg sandwich with a cheap cup of instant coffee and a daily tabloid to flick through.
What goal do you have to achieve before you die, and why?
I have quite an extensive bucket list! Business-wise, to grow Tollring's market share and get recognition for the hard work that has been put in over the past 10 years.
Personally, I'd like to spend a long period of time and possibly live in another country with my family, because I only know the English culture and I am ignorant to the rest of the world! Europe? Australia? America? I would like to live it and not just see it as a tourist.
What is the best book you've ever read?
The One Minute Manager. Just about everything you need in your tool-kit to be effective and successful in all work and personal related matters, all in one minute. Brilliant.
And the worst film you've ever seen?
The remake of the Italian Job.
What would be your Desert Island MP3s?
I'd be kicking back, so I'd like a tempered jazz fusion and R&B playlist, or some 90s soul classics reminiscent of me growing up. Artists like Alexander O'Neil, Lionel Richie and Mary J Blige.
What temptation can you not resist?
This is really sad. I can't leave LinkedIn alone for long – seeing where people are, where they've moved to, what they are doing etc. If I haven't looked at my updates for a while I get withdrawal symptoms!
What was your first car and how does it compare with what you drive now?
My first car was actually a motorbike. I was a lowly-paid apprentice with an extensive journey to work and I couldn't afford to do it in a car. Now I have more cars and motorbikes than I can shake a stick at; I have to have a vehicle for every eventuality! I have a Volvo 4x4, a smart car, and I have always had a motorbike – I have a Harley Davidson as well as a clutch of off road bikes as well. = It is difficult to compare because I have so many things to compare it to!
If you could be any animal for a day, what would you be and why?
An inconspicuous bird that could pop up on a window ledge somewhere and have a look and listen to whatever is going on inside! It could be anywhere to see what's going on! Maybe a magpie? Smart, mischievous and nosey!
If you could take part in one event at the Olympics, which would you choose and why?
100m because for those brief 10 seconds it's amazing to watch and the most intense and the most satisfying to win.
If you were facing awesome peril and impossible odds, which real or fictional person would you most want on your side and why?
It has to be Iron Man! The most awesome character ever, he can do anything!
And finally, a grizzly bear and a silverback gorilla are getting ready for a no-holds-barred rumble. Who is your money on and why?
The gorilla – in terms of power, agility, intelligence and strength.
Read more on Enterprise Resource Management (ERP) Services