Five Minute Interview: Ash Patel, Stonesoft
MicroScope catches up with Ash Patel, regional director UK at Stonesoft, for this week's Five Minute Interview
Tell us what you do for a living.
I could dress it up with a title such as regional director, but in essence, I am responsible for taking Stonesoft's message and technology to the UK and Ireland market place, to encourage partners to move from selling the "established" technologies to selling Stonesoft's network security solutions, and to urge end users to use our technology to help secure their networks.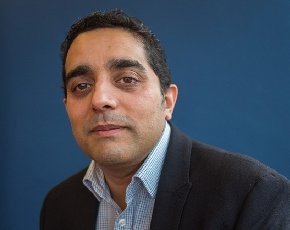 Why are you the right person for this job?
I enjoy working in the cybersecurity space. This is probably the only exciting and interesting part in IT (in my opinion). Why am I right to do this job? Simply because I enjoy it and if you enjoy your work you generally do a good job!
What gets you up in the morning?
My wife and then the realisation I have school fees to pay, and after that – someone needs put on a cape to save this world from cyberattacks.
Who helped you get to where you are today?
It's all the people around you that get you to where you are.
What is the best or worst business advice you have received and from whom?
The best is simply ask the questions you need answers to.
What advice would you give to someone starting out today in IT?
If they are in the commercial side of IT, I would simply say – don't believe the hype. Put your head down and work hard. It's a numbers game – the more people you talk to, the more business you do. Remember to deliver a good service – it's a small industry and we all know each other, so your reputation is all you have.
What's running on your smartphone?
Google Translate – needed when working for a Finnish organisation. As well as the usual travel apps, such as BA, the Trainline, etc. But, most importantly, a folder full of games to keep the kids busy.
What does the next five years hold for the channel?
The channel has to move to services to survive. In particular, for the SME market, it will be all about managed security service providers (MSSPs). Threats are becoming increasingly complex, thus external services will have to be adopted to ensure good levels of security are applied.
Threats are becoming increasingly complex, thus external services will have to be adopted to ensure good levels of security are applied
Tell us something most people do not know about you
I am really 6 foot tall – I've just been standing in a hole for some time now.
What goal do you have to achieve before you die, and why?
I think, if I just had one goal, then I would have gone out and done by now, why wait? I have lots of things I have yet to complete, such as going on the Inca trail and learning to fly. The only thing that holds me back is time!
What is the worst film you've ever seen?
Recently, it has to be Mr Bean's Holiday, which the kids make me watch over and over again!
What would be your Desert Island MP3s?
Either Lovesexy or Purple Rain by Prince but then who would I get the grove on with on an island by myself?
What temptation can you not resist?
If I answered this, my wife would leave me.
What was your first car and how does it compare with what you drive now?
My first car was a blue 1.6GL Mark III Ford Escort (how I loved that car…why?!). How does it compare to my car today – well it's blue.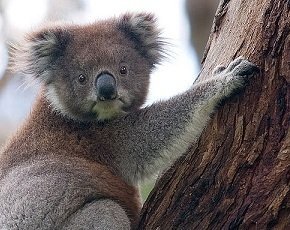 If you could be any animal for a day, what would you be and why?
A koala bear – you get to hug a tree in the sun and sleep for most of the day!
If you could have represented Great Britain (or your home country) at one event in the 2012 Olympics, which would you choose and why?
It would have to be the 100m for two reasons, 1) it finishes quickly, and 2) it gets the most attention.
---
Image credit: David Iliff. Licence: CC-BY-SA 3.0