Five Minute Interview: Andrew Walwyn, ToowayDirect
Andrew Walwyn, managing director of satellite broadband provider ToowayDirect, takes the hotseat for another Five Minute Interview
Tell us what you do for a living
I am the managing director for ToowayDirect, a European satellite broadband service provider. I head up our channel programme across Europe. My specific interest is bolstering our channel program in the UK – given that in the UK 26.9% of fixed lines provide speeds below 10 Mbps – so we aren't just talking about zero connection out in the sticks. As we increasingly move into a digital era, the market opportunity for our product by way of primary or secondary back-up connection is huge.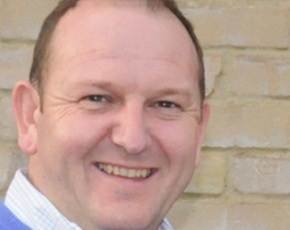 Why are you the right person for this job?
I have lived and breathed telecoms for the last 20 years, having cut my teeth into the sector as the 35th employee at Carphone Warehouse. In this time the industry has gone through massive changes, but what has always stayed the same is growth. I have a good feel for identifying new opportunities and the best route to market – we know that the channel is the right route for us.
What gets you up in the morning?
That'll be my dog, three boys and a wife – albeit not necessarily in that order!
Who helped you get to where you are today?
Charles Dunstone. Kick-starting my career with him at a young age gave me a clear ethos of putting the customer first; this has stuck with me to this day. It works in all aspects of business – if you always start by looking at the customer need you'll never go far wrong.
What is the best or worst business advice you have received and from whom?
The best advice is: Think big, be bold and move fast. I coined it and its served me pretty well so far.
What advice would you give to someone starting out today in IT?
It might sound a bit of a cliché – but I would advise that you treat people as you would like to be treated yourself, the old adage that you should be careful who you kick on your way up because they kick you twice as hard on your way back down is a mantra everyone should live by. The same is also true for customers – your best customer is your current customer and if you want to keep that repeat business coming, you need to be 100% comfortable with the product you're selling, to the point where you'd be happy to buy it yourself.
What's running on your smartphone?
Alas, I am still quite attached to my old Nokia Classic! I am trying to play the "retro" card, but my colleagues are adamant they will convert me to an iPhone this year.
What does the next five years hold for the channel?
It's an exciting time for the UK – it's a well-known fact that the UK has the second-biggest ICT sector in Europe, worth an estimated £81bn and British businesses are increasingly turning to technology as a means to enable growth. Plus the UK economy is the most web-based of the G20, with the "internet economy" accounting for more than 8% of GDP. This is great news for the channel! In terms of industry changes, we are likely to see a lot of consolidation and specialisation in response to demand from technology vendors – but this in turn should equate to increased margins for the resellers, so its win - win.
Looking at the satellite broadband market, we are expecting a huge uplift in demand as awareness grows within rural and poorly served areas. Businesses are waking up to the fact that promises of fibre broadband and 4G are not going to be satisfied in areas where its not commercially viable to roll out. But as the quality and speeds of satellite broadband continues to increase – and if you correlate that with the increasing digitisation of business web services, such as online selling and online accounting - it's clear the market opportunity is going to keep growing for satellite broadband.
Tell us something most people do not know about you
I jest you not - I am a colour blind cartographer by trade.
What goal do you have to achieve before you die, and why?
I truly believe that we can be the largest provider of satellite broadband across Europe. In the US over 500,000 people use satellite broadband and it's a mainstream product. We are at a tipping point in Europe where it's starting to kick off and I want to see it explode before I retire. There are providers across Europe, but I want the success story to come from the UK.
What is the best book you've ever read?
As Far as My Feet Will Carry Me by Josef M. Bauer – it's a true story of his escape from a Siberian labour camp and his three year trek to freedom. It helps put things in perspective.
And the worst film you've ever seen?
To be honest, all of the modern sci-fi films my kids watch make me want to scream. What happened to the masterpieces like A Bridge Too Far?
What would be your Desert Island MP3s?
Without meaning to sound like a tech-luddite, I don't have an MP3 player. In my car you'll normally be subjected to an 80s power ballad.
I really need to get an iPhone, don't I?
What temptation can you not resist?
Finishing off the kids' leftovers.
What was your first car and how does it compare with what you drive now?
An old Land Rover, and I now have a Discovery. I like things made in Britain.
Who would you least like to be stuck in a lift with? Why, what did they do?
The man that cut me up on the way to work this morning, for no reason.
If you could be any animal for a day, what would you be and why?
Our dog – he gets fed well and takes it quite easy. It would be a simpler life.
If you could represent Great Britain (or your home country) at one event in the Olympics, which would you choose and why?
Shooting – as a country boy it was a favourite pastime and I was quite good in my youth.
If you were facing awesome peril and impossible odds, which real or fictional person would you most want on your side and why?
Harry Flashman – he always gets out alive.
And finally, a grizzly bear and a silverback gorilla are getting ready for a no-holds-barred rumble. Who is your money on and why?
The grizzly - I have been charged by a silverback in Africa but it stops just in front of you as a warning. I don't think a grizzly does. Not that I want to test the theory!
Read more on Network Infrastructure Solutions and Services