Five Minute Interview: Andrew McLean, AppLayer
Andrew McLean, founder of cloud solutions specialist AppLayer, takes the hotseat for our Five Minute Interview.
Tell us what you do for a living
I run a tech company I founded called AppLayer. Best job in the world. We've just finished our first market offering, White Label Box, which is an all-in-one integrated cloud solution for partners. We get a lot of traction from partners - so I spend a lot of time speaking to techies - which is nice.
Why are you the right person for this job?
I'm bursting with ideas constantly which helps keep everyone around me on their toes. I also work a stupid number of hours and am good with the clients. I drive my employees mad sometimes - but it keeps them challenged and thinking - which shows in the end products. Nothing worse than shoddy products.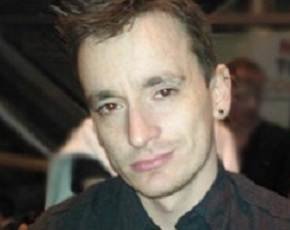 What gets you up in the morning?
Our investors.
Who helped you get to where you are today?
My partner, Marko, helps a lot by putting up with me. My business partner Ric has been great too. We started up the company on £200 a month and even then we were producing good stuff.
What is the best or worst business advice you have received and from whom?
Best: Delegate. Worst: Delegate. It's probably the advice I've heard the most often and it's something to be very cautious of. Delegate the right things - and don't let the important stuff drift away from you. I know a few people who have gone bust recently with the line "I delegated all the wrong things".
What advice would you give to someone starting out today in IT?
Work with your clients, not for your clients. It's all about confidence. You don't have to be the best techie in the world - just have to be good at listening and discussing the best solution.
What's running on your smartphone?
It's a Windows 7 Nokia thing. I like it. There's a bit of a downer on it because it doesn't have a catalogue with a million apps on it - but that's why I like it. It's functional for what I need to do and doesn't just act as a distraction.
What does the next five years hold for the channel?
The obvious answer is cloud - but cloud is done. Loads of people are doing cloud now. I think "smart cloud" is the next stage. Once the users become savvy with what's out there - they'll demand more. More integration, more flexibility, greater security, clever security. A lot of contradictions there - but some very clever people will get it right. Channel can really benefit from this - especially when the right verticals are targeted with the right solutions.
Tell us something most people do not know about you
I'm a trained psychologist. I had patients and everything.
What goal do you have to achieve before you die, and why?
I'd love to build a fully green datacentre. It's a challenge. I like challenges.
What is the best book you've ever read?
The Man on the Bridge by Stephen Benatar. It's a great book. The author is a madman. He spends his weekends going around random bookshops pestering people to buy his books; and it works. A real entrepreneur - I'd love to meet him. I emailed him once for an interview for a project I was working on - never came to anything sadly.
And the worst film you've ever seen?
Troll 2. It's awful - that's why I love it so. There aren't even any Trolls in it. The people of Nilbog have issues - and I don't think drinking green Nilbog milk helps. "You can't p*ss on hospitality", apparently.
What would be your Desert Island MP3s?
Where's Your Head At? and Scars by Basement Jaxx, At the River by Groove Armada, a bit of 80's Stock Aitken and Waterman, Faithless, Pulp, Major Lazer and Queen.
What temptation can you not resist?
There's an 80's night in a popular central London club I get a craving for weekly. I hardly go though now - at 32 knowing all the lyrics to Doin' the Do by Betty Boo has become a little undignified in a busy public place.
What was your first car and how does it compare with what you drive now?
I can't drive. I've never driven. Those Mini car things look good though. I'm going to get one of those.
Who would you least like to be stuck in a lift with? Why, what did they do?
An iPhone addict. Man, those guys can be annoying. I don't think it's possible to even reach the end of a sentence without them zoning out. Smudging their LCD screens with their big sausage finger as they bumble through whatever app they decide they can't live without that week. I once saw one of these deadies get hit by a car and was STILL playing with the thing while lying on the road. I wish I was making this up. I imagine 3 hours in a lift hearing them complain about 3G connectivity would be enough to make me start eating my own head.
If you could be any animal for a day, what would you be and why?
A giraffe. Giraffes are awesome. Don't fancy eating leaves though. Or getting eaten by lions. Maybe an armoured chocolate eating giraffe - that would be doubly awesome.
If you could represent Great Britain (or your home country) at one event in the 2012 Olympics, which would you choose and why?
Jabba the Hutt is better at sports than I am. I don't know. Is line dancing an Olympic event? I'd do that.
If you were facing awesome peril and impossible odds, which real or fictional person would you most want on your side and why?
Ash from The Evil Dead. He'd kick some arse. He took on an entire army of deadies with only one hand and his razor sharp wit. Hail to the king, baby.
And finally, a grizzly bear and a silverback gorilla are getting ready for a no-holds-barred rumble. Who is your money on and why?
I once read that gorillas are very poorly endowed, so my bet is on the bear.