Five Minute Interview: Alexis Gorton, Mindjet
We chat to Alexis Gorton, UK channel manager at collaboration and workplace management software specialist Mindjet
Tell us what you do for a living.
I am Mindjet's UK Channel Manager, so it is my role to get our partners talking about collaborative work management, better project planning, task management and team communication.
Why are you the right person for this job?
Because I love this software and strongly believe it will become an integral part of how we all work in the future.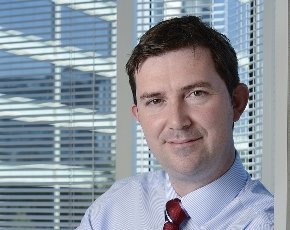 What gets you up in the morning?
The need to get over the level crossing on the A30 at Sunningdale before the barriers come down.
Who helped you get to where you are today? My wife, who has given me the most amazing support and advice over the years.
What is the best or worst business advice you have received and from whom?
One of my early bosses told me that what brings you success today won't in the future - don't sit on your laurels, keep developing and growing.
What advice would you give to someone starting out today in IT?
Be adaptable, don't take your foot off the pedal, keep up with the latest technologies, be nice to people, and enjoy
yourself.
What's running on your smartphone?
My two year old son loves Talking Tom. It keeps him quiet when he starts getting narky in Sainsbury's.
What does the next five years hold for the channel?
The emergence of social business – applying social technologies like collaboration, communication and content management, enterprise mobility solutions for more dispersed and mobile workforces, more cloud, and more
resellers selling Mindjet.
Tell us something most people do not know about you.
I once won a BMW in a national competition. It was a Daily Telegraph / Motor Show competition and I won a Z3 2.2. Great fun!
What goal do you have to achieve before you die, and why?
I'd be content if I could move to the countryside into a house with open fireplaces, period features and fields at the bottom of the garden.
What is the best book you've ever read?
When I was growing up it was Silly Verse for Kids by Spike Milligan. These days Pillars of the Earth by Ken Follett is one book I can read over and over again.
And the worst film you've ever seen?
Prometheus, The Da Vinci Code, The Matrix Revolutions, Twilight, Star Wars: The Phantom Menace – all horrific. I refuse to watch Mamma Mia.
What would be your Desert Island MP3s?
Ocean Man by Ween, La Bomba by King Africa and Burning in the Skies by Linkin Park
What temptation can you not resist?
Nando's, with the extra hot chili sauce
What was your first car and how does it compare with what you drive now?
A black 1982 Ford Fiesta, held together by a home fibre-glass kit. I now have a BMW 3-series.
Who would you least like to be stuck in a lift with? Why, what did they do?
Any Turner prize nominee.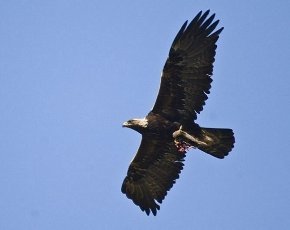 If you could be any animal for a day, what would you be and why?
A bird of prey – flying and dive-bombing all day would be fun.
If you could take part at one event in the Olympics, which would you choose and why?
Track cycling because it is intense and frantic at the end.
If you were facing awesome peril and impossible odds, which real or fictional person would
you most want on your side and why?
I think Spiderman has the tools and abilities to get out of most situations.
And finally, a grizzly bear and a silverback gorilla are getting ready for a no-holds-barred
rumble. Who is your money on and why?
The bear: those claws would make all the difference.
---
Image credit: Chuck Abbe, Flickr via Wikimedia
Read more on Business Intelligence Tools and Services