Datacentre market evolves for resellers
As trends indicate greater datacentre use, Amro Gebreel reports on the increasing opportunities for the channel to get involved
The word "datacentre" usually conjures up images of complex and expensive technology projects that provide business for the specialist few that have the right skills and track record. But while that perception is at the forefront of most resellers' minds, there have been more calls for them to get involved with this technology.
That is driven, not just by a changing market, but also by the way that datacentre technology offers several opportunities for resellers. From the cabling and rack housing right up to the full infrastructure deployment, there are angles for the channel to get involved with the market.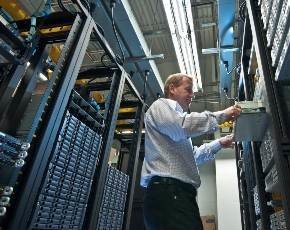 Exactly how you do that is, of course, something that is open to debate, but by going out and canvassing opinions in the market it is possible to get some idea of just how resellers should start considering pitching the datacentre sale.
One of the first things to do before the conversation even gets round to products is for the reseller to put their preconceptions about the datacentre market to one side.
"Resellers who have access to existing clients can often overlook datacentres as being too complicated or too expensive for their clients to even consider in the first place," says Jack Bedell-Pearce, managing director of 4D Data Centres. "In reality, nothing could be further from the truth.
"While it's true that historically datacentres were once only the preserve of large blue chip companies, the proliferation of good quality independent datacentres willing to offer entry-level colocation rackspace (including quarter- and half-racks) makes the service cost effective even for one-man band SMEs. Not only do datacentres offer a higher level of uptime, security and scalability for the end client, but they can also provide a valuable annuity stream for the reseller. And unlike connectivity services, which are increasingly commoditised and easy to migrate, datacentres are less ubiquitous and more expensive to move between, making the installed base for resellers particularly 'sticky'," he adds.
The accessories opportunity
Mark Levy, datacentre infrastructure and connectivity manager at Zycko, points out that the channel can get involved in the datacentre market in a fairly straight forward way. "Accessories, infrastructure and connectivity products are a great way into the datacentre market for resellers," he says. "There are some healthy margins to be had in the mountain of products required for each expansion or upgrade, from racking and cabinets, cable management and media converters - but only if they are getting true value from their supplier in the first place.
For years, accessories, infrastructure and connectivity have made up a considerable share of the major incumbent vendors' revenues – think of the miles of cabling installed in datacentres and networks around the world, or the number of transceivers connecting networks. The major players are well established and so people are historically hesitant to opt for a different brand. To be frank, this has meant some vendors have had it far too easy for far too long.
However, market conditions have caught up with them. Businesses are actively seeking better value in most areas and datacentres, network infrastructure and connectivity are no exceptions.
One of the other preconceptions that needs to be dismissed is the idea that datacentre sales are large and therefore infrequent. The belief that once a sale has been made it will be years until the customer comes back looking for more assistance is simply not the case and resellers that get involved with the datacentre market should find the relationship with the customer is an evolving one.
"The evolution of datacentre IT is not a smooth graph; there are sudden jumps and occasional periods where nothing seem to change at all," says Ian Wells, regional director Northern Europe at Veeam Software.
"However, one thing that is consistent is the pace of change; it is forever accelerating, as even those periods of technological downtime are measured in, at most, months rather than years. As a result, datacentre infrastructure needs to be in a near-constant state of modernisation, to ensure it isn't left behind by history."
Wells adds that the channel has a vital role to play in making sure the datacentre keeps up and modernisation is going to be a key trend that IT managers look to resellers to help them with in the future.
It is not hard to pick out some of the trends which are driving the need for modernisation with more demands being placed on the datacentre from staff looking to interact more regularly and flexibly with information.
David Ellis, director of new technology and services at ComputerLinks, picks out just a couple of the trends, such as bring your own device (BYOD) and big data, that are raising the stakes for those trying to manage datacentres.
"Thought needs to be given to issues including management, performance, resilience and total cost of ownership," Ellis says.
He mentions other concerns that resellers need to consider including security and then movement by more customers towards 10GB networks and the infrastructure refreshes that will follow.
But Ellis also has one eye on the future and mentions software-defined networking (SDN) as one area that resellers should monitor as it could become a feature of the datacentre pitch in the not-too-distant future.
"We've previously seen virtualisation open up opportunities in the datacentre and emerging technologies like SDN are set to increase in popularity over the next year," he says. "Channel players should keep an eye on these trends and be looking to incorporate them in their portfolios."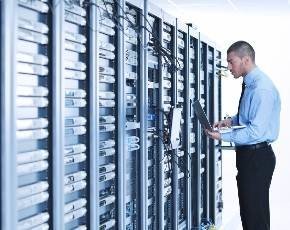 Pierre Langlois, channel director of EMEA at Silver Peak, agrees with Ellis and says that as more and more enterprises go virtual, SDN and software-defined datacentres will soon be the norm.
"In line with this shift, virtualisation managers are taking increased responsibility for application performance, meaning new tools are needed that enable virtual workloads to be accelerated as they move anywhere in a network, quickly and cost effectively. This is giving rise to another new technology – software-defined acceleration (SDA) – which enables any workload to be accelerated with a click of a mouse from within common virtualisation management tools, like VMware vCenter and Citrix XenCenter," he says.
Others in the market highlight other existing trends driving change including cloud and virtualisation. The market has different responses including some of the converged solutions that have emerged combining cloud, storage and infrastructure offerings all in a single solution.
"In these times when datacentres need to show staff efficiency, solutions that reduce time to market and are delivered as promised make good business sense," says Laura Harman, sales director at Avnet Technology Solutions UK. "Business partners who pitch the convenience and reduced risk of converged solutions delivered and installed as one product with a single order number will benefit. At the same time, this approach should have the flexibility to include the most appropriate technology whether single or multi-vendor."
One of the other potential ways to make money out of datacentres is to turn to what has become a bit of an old chestnut around the subject of energy. Most of the next generation datacentre set-ups pride themselves on the low amount of energy they use and, although that option might be out of the reach of the average IT manager, there is still a need to talk about costs.
The monitoring opportunity
The next 12 months are expected to be interesting ones in the datacentre industry as the pressure to invest comes on IT managers looking to get the most out of their infrastructure.
"The datacentre market is changing dramatically in 2013," says Chris James, EMEA marketing director at Virtual Instruments. "Two things are driving this – the rush to the cloud and the rush back from the cloud. "Organisations are looking to exploit the cost benefits of virtualisation and cloud platforms, but to reduce cost they need to change their habit of ensuring application performance by over provisioning capacity on servers, switches and storage.
"To move away from these old habits they need to invest in comprehensive monitoring end-to-end across the infrastructure at line speed so they can see exactly what is going on everywhere, where the bottlenecks are and where under and over-utilisation is taking place."
He adds that if resellers can hand the customer a complete knowledge of performance they should find a happy IT manager willing to talk to them.
Energy prices continue to go up and there are specific solutions that have emerged that give resellers the option to pitch specifically around this issue. "Is your power consumption higher than it should be? How do you know? Would you like to save money while increasing the performance of you datacentre?" are just some of the questions that Richard Jenkins, vice president of marketing at RF Code knows that resellers are facing.
"Implementing an automated, real-time asset management and environmental monitoring solution in your datacentre assures senior management of audit compliance, financial controls and ensures capital asset registers remains up to date. These benefits are obvious and get the prospect listening," he says.
The key words that should be added to the pitch include not just "energy" and "environmental" but the sense that by doing more monitoring and management, the compliance requirements have been met.
But if you do not fancy selling a datacentre or pitching other infrastructure services that require some heavy lifting there is the option to just resell datacentre services that are being offered by someone else, with resellers not having to do a great deal to add to the sale process. It can be quick and work for some customers but according to Roger Keenan, managing director at London colocation datacentre, City Lifeline, it does need to be the right fit for all parties.
"Straight reselling is possible, but will not produce good margins," he says. "For a straight resell, it may be better to seek a referral fee or a small revenue share. However, if the customer knows what he wants and has his own internal, good quality technical support, then they may want only to buy colocation services and appreciate advice and referral to a datacentre that meets his needs.
"This approach is likely to work best for smaller, more specialised datacentres rather than ones just selling a commodity on price," Keenan says.
But resellers need to take care when choosing the datacentre infrastructure partner as they are ultimately in the immediate firing line if things go wrong and expectations are not met.
"Resellers must pay careful attention to how and where these solutions are hosted and how they are pitched to their customers. Done well, this can lead to handsome additional revenue and margin opportunities on the datacentre space necessary for housing and hosting the racks, as well as the mark-up on the power to run them.
But take good care. By offering customers colocation, IaaS, SaaS, cloud and virtualisation you are putting your reputation on the line, 24/7. This obviously makes evaluating and carefully choosing the right datacentre hosting facility essential. Availability and reliability of power supply that is key to promote – provided your chosen datacentre has this," warns Steve Davis, sales director at Next Generation Data.
There might be different options for resellers, never a bad thing when looking for a way to make margin out of a technology, but the key is not to consider that datacentre market as something to walk away from. Myths about the complex and static nature of the market could be holding back more channel players from getting involved.
There are so many ways into the datacentre sale, it connects with all the big themes in the market including cloud, virtualisation, BYOD and increasingly, big data. As more is asked of the information that is held in the datacentre, the channel will be turned to as a source of help. Resellers need to be ready for that and be armed with the right solutions and advice to help customers through what should be a big year of datacentre modernisation.
For a market that some think is about big, dusty server racks and the complex business intelligence applications used to trawl through them, the future is all about flexibility and change. For those that have not considered getting involved with datacentres, 2013 should be a good time to revise their opinions.