Cloud, mobile, big data: what 2014 holds for the channel
Billy MacInnes asks the industry what will be the highlights of the coming year for resellers and their customers
If there's one thing people like talking about, it's the future. Vendors and channel partners are only too happy to garnish any conversation with the latest projections from Gartner, IDC et alas they outline the prospects for a certain product, technology or market. Most of those projections are typically for three or five-year periods, but here at MicroScope, because we prefer to concentrate on the nearer future, we asked people to give us their projections for 2014, and this is what they came up with.
But before we move into the area of informed speculation, it might be well to start with something that we know is a certainty: Microsoft will have a new CEO. The uncertainty is over who it will be.
Looking at the product and technology trends that will provide the best opportunities in 2014, there are no prizes for guessing that the cloud and mobility are very prominent in people's thoughts for 2014. "The cloud is set to continue to dominate the landscape and horizon, leading to the continuing decline of on-premise IT solutions," argues Phil Jones, UK managing director at Brother.
"CMOs will become more influential in shortlisting technology as IT goes off-premise, requiring a greater spread of contacts in organisations and further democratising of decision making. Demand for 'location-independent' products and services will continue to grow as a result."
Cloud services
Kevin Bland, director of channel and alliances at Citrix, talks of a further increase in the number of cloud services that find their way into the enterprise. "With consumers becoming more familiar and comfortable with the cloud, it is inevitable some of those solutions are going to spill over into the workplace and cause headaches to IT departments in terms of compliance obligations," he says.
Headaches for IT departments that the channel could be in a strong position to help cure. "The channel has another opportunity here to provide consultancy to enterprises on how best to tackle these challenges and which solutions would be the best fit for each organisation," he says.
Sukh Rayat, senior vice-president, Avnet Technology Solutions (ATS), North region, says the transition to cloud solutions will continue to be one to watch during 2014.
"Organisations will look to the channel to innovate and educate when it comes to how the cloud can benefit their business and which route to take by sorting the hype from the reality. This is particularly true in the SME (small and medium sized enterprise) market and represents a significant growth opportunity for IT partners in this area," he says.
Steve Attwell, managing director at Sage's small and medium business division, believes cloud computing is becoming a permanent fixture on the roster for vendors and the channel alike. He says: "It has gone beyond the foundation phase, where partners had to adapt their business and economic model to accommodate cloud and subscription pricing.
"Now, as we enter the next cloud wave epitomised by widespread adoption and greater innovation, the real challenge for the channel will be customer retention."
Stephen Scott, managing director of Sentrum Colo, believes that cloud-based services will grow as a consequence of the substantial developments in network availability and datacentre technologies. He says the biggest opportunities for resellers lie in the SME and corporate segments, where cloud adoption will continue to gain momentum in 2014.
But they need to adapt quickly and start selling applications via cloud-enabled platforms. If they do not, they will become "just a referral partner for the big cloud players, and miss out while competitors reap the rewards.
For large enterprises, the biggest revenue opportunities for resellers lie in hybrid cloud solutions. Scott quotes figures from Research and Markets estimating the global hybrid cloud market will grow from $21.27bn in 2013 to $79.54bn in 2018.
"The key for resellers looking to grab a slice of this pie is to get under the skin of the IT decision makers and understand their pain points," he urges. "Resellers need to enable CIOs to achieve the right balance between public cloud and the stringent data back-up, redundancy, security and regulatory requirements of the enterprise."
Mobility and Cope
Mobility, especially BYOD, is another area people tend to focus on, although some are starting to talk about Cope (corporately owned, personally enabled) instead (we'll get to that in a minute). "In terms of trends, 2014 will see a continued proliferation of devices in the workplace," Bland at Citrix predicts.
"Next year we will see increased recognition of the role that virtualised applications play in enabling employees to choose the device they want to work on. We will see fewer and fewer organisations providing the corporate owned laptop or smartphone as standard and as a result there will be further opportunity for the right channel partners to provide their expertise on how to deliver secure solutions."
David Ellis, director of new technology and services at Computerlinks, agrees the enterprise mobility trend will continue, adding that mobility has moved from pilot trials to real opportunities, with devices being used for real business applications, "not just email or corporate bling". And as employees demand access to more enterprise applications on a mobile form factor, he says, "Products and technologies that enable the channel to deliver solutions around security, content, delivery and applications for enterprise mobility will start to become even more important."
Jones at Brother is the first to introduce Cope into the discussion. While he accepts the concept of BYOD is well established in large businesses and enterprises, hardware provision in enterprises is shifting to a Cope model, he argues, because of security and data issues.
Bob Janssen, founder and CTO at RES Software, believes Cope is "a middle ground between the wants of users and the needs of IT. The reality is that most users still require the support of IT, no matter what device they use". But if Cope is to work, IT has to be able to offer different and more attractive devices that give users the flexibility to use the device across their professional and personal lives.
"It is not that employees will expect Cope," he says, "but rather that if IT departments don't seriously consider a corporate-owned, personally enabled model, they will continue to see more unsanctioned devices in their IT environments. Users will continue to put sensitive corporate data at risk by using consumer technologies to gain access on different devices (for example, using Dropbox, and Gmail to send out files)." Janssen suggests Cope is a realistic way to incorporate a BYOD-style programme in the enterprise without compromising control and security.
But how will users deal with being presented with a corporate device that doubles as a personal one? Given that the BYOD trend has been driven by user choice, it might appear counter-intuitive for businesses to mandate that their mobile devices should be. While it's natural for organisations to focus on the security and confidentiality aspects of implementing a BYOD policy, they need to be aware of how a Cope strategy might transfer those concerns to the user over what their employer does with the information generated by their personal use of the device. And what happens to the device and the personal information when an employee
leaves the organisation?
Wireless networking
A number of people also see opportunities in the wireless networking area, specifically around the arrival of the 802.11ac standard. "In the area of wireless networking, we are entering a very exciting period with the advent of 802.11ac, which is replacing 802.11n," says David Kelly, vice president of international sales at Meru Networks. "We can expect to see a wave of 802.11ac products being launched by vendors throughout 2014."
Customers that have deployed 802.11ac networks are also reporting improved performance from their 802.11n devices, he adds. "Meru customer Royal Caribbean Cruise Lines is seeing 30% and 40% increased throughput on 802.11n devices," he says.
As for channel partners: "With customers demanding ever-greater network speeds and instant access to data and applications via their mobile device, the future is bright for channel partners that want to help customers migrate to 802.11ac," says Kelly.
Big data
Will O'Brien, vice-president for alliance and channels at Oracle UK, says big data could present an opportunity, although he admits 2013 was the year big data came to the fore: "Itmade its way into boardrooms as a discussion topic, but didn't become the business driver many thought it would," he says.
Nevertheless, skilled resellers will need to tackle the hardware and software opportunity big data demands in 2014 and find the sweet spot to get customer buy-in. "Even then, it won't be easy to do as they'll need to seamlessly combine the historical, institutional breadth and knowledge of ERP systems and the new influx of data from social platforms, content and customer experience," he says.
"The big data era has presented something of a Catch-22 for many businesses, as a difficult economic climate forces them to cut spending and streamline their operations at the very moment when massive amounts of valuable information have become available to those willing to invest in high-capacity data solutions."
Jones at Brother UK says the key challenge for big data in 2014 will be getting the big insights. With business intelligence, the first priority for CIOs extracting usable information from data will become key and demand for big data specialists is set to grow by 243% in the next five years. "Specialists offering hosting, analysis and insight under one roof will emerge, taking the headache of big data away from CIOs and CMOs," he says.
The year of collaboration
Beyond products and technology, what does 2014 hold in store for the channel itself?According to Avnet's Rayat, 2014 is "an important year of change for the UK IT channel. For those willing to grasp new opportunities it will be an exciting year, but for those who ignore the signals it could prove a costly 12 months".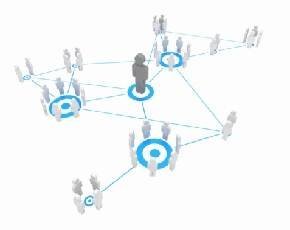 Attwell at Sage says the role of the IT channel will remain the same as it has always been, as "a negotiator, a translator, transforming technical offerings into something businesses can understand and buy. Partners that can demystify technology and focus on communicating long term business benefits are those that will ultimately win out".
He believes there will be "much greater collaboration in the channel" next year, as companies move away from being a 'one stop shop' and recognise the value of building networks; both with influencing channels and associates, and with each other where there are specialist skills.
"Channel partners are acknowledging customers want an integrated solution and next year we can expect to see a step change in how firms collaborate together to deliver this," he says.
Ellis at Computerlinks agrees that, as companies demand more and more bundled IT service offerings, "we will see the channel forging relationships and collaborating with partners to really add value for their customers".
The disruptive nature of the commercial landscape means internal and external collaboration ishigh on the agenda of businesses, including the channel, adds Jones at Brother.
"This will further see the rise of collaboration platforms and mobile conferencing solutions to enable fast, face to face communication. New conversations may emerge in the channel as resellers identify skill gaps and commercial deficiencies, leading to more vertical outsourcing amongst players in non-competing markets, verticals or sectors," he says.
Steve Kaplan, vice-president of channel and strategic sales at Nutanix, believes channel partners will increasingly be faced with choices in terms of maintaining the status quo or directing clients toward new cloud and infrastructure solutions.
"The days of easy box sales are coming to an end. The channel, in order to remain relevant, will increasingly be forced to take an advisor role in helping clients navigate the myriad private and hybrid cloud opportunities as well as to implement much more complex solutions that reduce costs and provide increased business agility and other business-related objectives," he says.
Consolidation
Consolidation is another trend people expect to occur in the IT industry (and the channel) next year. "The market will see further consolidation at multiple levels," Jones predicts. Large vendors will acquire niche services and solution businesses to embellish their primary offers and help open up new horizontal and vertical market sectors. "In the channel, distributors and resellers will continue to consolidate as margin pressure builds among those with hardware heavy business models, lacking positive margin contribution from services propositions," he says.
Ellis at Computerlinks says channel partners that invest and develop skills in their core area of expertise to set them apart from the competition will do well. "The losers will be those who stick their heads in the sand and don't develop or collaborate to deliver value-added services, in the hope that product sales will see them through," he says.
Moving with the times appears to be a constant theme for many when it comes to identifying what can help channel partners in 2014. "The winners in 2014 will be those channel partners and vendors that are able to replicate the agility that individuals experience with technology in their personal lives in the workplace," says Bland at Citrix. "Those set to miss out in 2014 will be organisations that don't move with the times, fail to specialise and ignore strategic challenges faced by customers."
O'Brien at Oracle UK says technology and innovation will continue to grow at an increasing rate and the channel landscape will change significantly, with those able to move with the times proving to be the winners. "This year we've seen lots of established businesses in the channel disappear and redundancies made," he says.
The trend will continue until resellers take on more specialised skill sets and learn to become agile like the businesses they service, he adds. "Additionally, with several major vendors reducing the amount of resellers they use, the threat comes from two angles and focus must be applied to ensure survival," he says.
Avnet's Rayat says: "The winners will be those who listen to the market and respond to demand for converged and end-to-end solutions, whether premise based or in the cloud. The losers will be those who ignore the signals and carry on with business-as-usual only to find the
business is no longer there before too long."
Barrie Desmond, director of marketing and global accounts at Exclusive Networks Group, is a tad more dramatic, suggesting it's a question of "adapt or die!".
"Do we, as businesses, want to become the Polaroid or Blackberry of the channel? Why is Zoopla revolutionising the property market? I'll tell you why – it has a new business model using new technologies and applications. The channel needs to take its head out of the sand and start on a journey where they become cloud aggregators or whatever the term will be," he says.