Cloud atlas
Amro Gebreel reports on how resellers need to help their customers navigate a move to the cloud and why it is not a good idea to avoid the 'elephant in the room' of security
The word "cloud" conjures up numerous things to numerous people which can cause confusion but also illustrates just how wide the term stretches and how many different potential technology solutions there could be for resellers to pitch at customers.
Each market has its take on cloud, meaning plenty of chances to help customers, even if a reseller is not selling infrastructure as a service (IaaS) or the hosted software applications.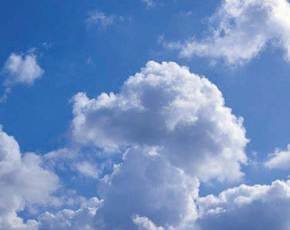 Explaining just what cloud means to customers and their business is a challenge that any reseller must acknowledge is going to crop up.
"Cloud computing can help customers with many challenges, but the channel needs to be acutely aware of the confusion and scepticism around the cloud," says Campbell Williams, group strategy and marketing director at Six Degrees Group. "A recent survey commissioned by Six Degrees Group found that there is a growing sense of discontent among business decision-makers in relation to how technology service companies are promoting and selling cloud services. It also highlighted that senior management feel baffled by the amount of phrases and jargon that they are expected to keep up with.
"The channel can help customers overcome this by speaking to them about solutions for business problems rather than about the technology itself. For instance, their requirements for business continuity and disaster recovery policies; the wish for users to choose which devices they adopt in the workplace; the demand for flexible working practices and the desire to ensure the business is optimised for the future," he says.
Broker or builder?
"Before you start to sell cloud services, you need to decide if you want to build, broker, or offer a combination of these approaches," says Pete Rawden, NetApp senior director – Partners & Pathways, UK & Ireland.
"Both have their pros and cons and come with different levels of commitment, financially and technically. To broker is to become a pure reseller; to choose the cloud services you want to sell and educate your sales team on how to sell them most effectively. Taking the build approach requires a business shift to becoming a service provider and you need to be certain that you have the operational skills needed to run a platform efficiently."
I would suggest there is a process that needs to be followed:
Broker
• Work out how you are going to generate opportunity for Cloud Services.
• Will the cloud services be under a white label service or will you expose the service provider to your customers?
• Ensure compensation plans for cloud resell enable the current sales team to benefit.
• Ensure education of the current sales team.
• It needs to be agreed on whether you would prefer an upfront payment from the service provider for the service resell or payments through the service billing lifecycle.
Builder
• Consideration of operational skills to run the platform(s) as efficiently as possible.
• Portal investment – a big differentiator in the market is the overlay portal for both automation and orchestration but also client access to their service.
• "Peripheral" services such as back up & DR as a service can be a good start point for reseller movement to service provision.
• Hybrid services are a great way of selling into existing customers.
Williams also is keen to stress that despite the hype, there are real opportunities to present cloud solutions to solve real business challenges.
One of the question marks that continually hovers over cloud deployments is related to security and resellers can look to ease customers' fears with various products.
"Often, with the cloud, security is the 'elephant in the room'," says Ian Kilpatrick, chairman of Wick Hill. "Customers may not be confident enough to express their concerns and sales people may not be willing to raise the subject, in case they scare the horses and delay the sale. "Or they may not wish to raise the subject in case of complexity."
He adds that raising security in a pitch splits those who can and cannot offer that service and it will demonstrate which resellers can help create a trusted hosted environment.
"And perhaps most importantly, it puts responsibility for security into the customers' hands. If the customer buys on price and declines the security option, they have made that choice. If anything happens in the future, it was their decision," he says.
"The customer can migrate to different security levels, as budget and risk profile changes. Or they may take the security options, adding extra margin and recurring revenues to the deal," he adds.
"With consumer experience of mobility, high performance wireless, and cloud at home driving demand, cloud services will continue to grow."
The advice from Kilpatrick is to concentrate on some straightforward solutions to start with, offering two factor authentication, anti-virus and mobile device management (MDM).
"For those VARs with a greater appetite for security solutions, firewall security, virtual security, content management and SIEM are all areas where cloud-based services can deliver benefits and create considerable customer stickiness," he adds.
Stay ahead of security curve
Check Point's UK managing director Terry Greer-King is also flying the security banner reminding customers that standing still is not an option and actually cloud services can help.
"Security threats are getting more sophisticated and ever more frequent, so it's a problem for even the best-equipped security teams at end users to stay ahead of the curve. Cloud security offerings help to take a lot of the burden away, especially when they're delivered by established security vendors," he says.
But along with security one of the other main issues for customers has been around reliability and the question of whether or not the existing systems can actually take the strain of moving some applications into a more flexible, hosted environment.
Philip Smith, UK & Ireland channel director for Ipanema Technologies, points out that customers must be informed of what moving to the cloud will mean in terms of infrastructure.
"A reseller needs to be able to advise them and tell them what the services are and prepare them," he adds "You also have to be able to advise customers on how to move to the cloud. You'll need to explain what bandwidth and infrastructure is required."
"It's better to advise the customer, or the end user, of the appropriate sizing of networks. To support cloud, it's not just about what the reseller is selling to the customer. It's also about
what the customer is taking from other suppliers," says Smith.
Karl Barton, vice-president of EMEA at Exinda, also has a warning for those hoping they can just wing it with a move to the cloud.
"The growth in cloud computing, consumer-driven IT trends such as BYOD and rich communication such as VoIP and video is having a massive impact on networks and will continue to do so for the next few years. In the future, blindly accelerating traffic across the network will not be enough," he says.
Stand out from the crowd
Exinda's Barton is not alone in talking about the impact on infrastructure, and Steve Johnson, channel director for Northern Europe at Extreme Networks, believes that getting it right can help resellers stand out from the crowd.
The reseller options
Forget box-shifting, small and medium-sized enterprises will not be buying traditional datacentre gear in five years. Kevin Brown, CEO at Coraid looks at the channel's choices.
• Hire some hackers and build private clouds for customers that are data-centric.
• There are huge services opportunities with the winner-takes-all stack resell opportunity for those who control the architecture.
• Take advantage of the class of commercial technologies emerging to enable Amazon-like automation and economics for private clouds – the software-defined datacentre (SDDC)
• This has already played out in the compute layer (with virtualisation) and is starting in software-defined networking (SDN). Storage is next (SDS) and it will upset a $30bn industry structure.
• The value for the channel is in aligning the stack layers to deliver private clouds for specific industries and segments. This requires programmable building blocks and flexibility to combine open source and proprietary technology in a pragmatic way. Independent software vendors can build "applications" on the software-defined platform.
• There will also be opportunities in REST-based hosted application deployment (e.g Hadoop as a service, GoEngineer CAD software as a service, Zimbra email service, etc.)
"IT infrastructure has become a significant source of differentiation for companies in every industry," he says. "Without doubt, a company's mission critical applications are important in driving the business agility needed to enhance competitive advantage, profitability, and shareholder value. Thus, organisations looking to invest in cloud solutions will be scrupulous about protecting the integrity and security of their investment. They will look to invest in cloud products and solutions that can demonstrably meet and exceed they own expectations. It should be an obvious statement, but resellers will see the best returns in areas in which they are able to differentiate themselves and add real value to their customers."
Along with security and infrastructure, a third area that can really reap some rewards for resellers is to focus on the management side of the cloud equation. Customers are looking for
products that will help them work out how their applications are performing, the changing demands on the network as well as some mobile device management tools to help with those staff that want to bring their own devices to work.
"With Cloud solutions looking to increase and evolve in 2013, resellers wanting to sell cloud products and services need to differentiate from the pack. They need to stand out in what is becoming a noisy market and jump out with complimentary IT management tools which are a great starting point," says Jane Brett, Allied Telesis sales director, UKISA.
"IT management tools satisfy the reseller and the customer needs, and are aimed at simplifying the customer's experience. From conversations with partners, we are seeing that there is an increasing demand for managed services, such as data security. This could also be a selling point to a customer wanting further protection to sensitive data. Including this in a cloud offering provides more flexibility and control over their IT and stand out," she adds.
The other key to management is in the delivery and the reseller must compete with an internal IT department approach that is used to SLAs and clear dashboards and reports on what is going on.
Resources need to be delivered as a service, not individual virtual machines or a storage solution, they also need to be deployed when required and more importantly removed when they are not. The most effective approach to implementing a cloud solution is consider both the deployment and lifecycle of a service and provide that to the business users as a self-service function," says Peter Mansell, sales manager, HP CloudSystem.
The other main area that has the potential to offer resellers a great deal to talk about in front of customers is software as a service (SaaS), which continues to be in demand because of the relatively tightly defined solution sale approach that comes from offering specific applications.
"If it's the time that a vendor will be selling cloud products and services, they should look to covering an that is in demand from customers. For example, SaaS is a topic that is specific and one where resellers can add value. They can take on a vanilla product and customise it according to their client's demands," says John Green, CTO at Prolinx.
The other benefit of pitching SaaS is that a lot of the work around educating the user about the concept and particular product options has already been done for the reseller by some of the main vendors trying to get a slice of the market. Think of the efforts Microsoft has put in educating Office users about the cloud capabilities of the latest Office 365 version and it helps make life easier for the resellers.
"SaaS applications are gaining in popularity – think Office 365, Google Apps or Salesforce," says Zycko UK sales director Shaun Elliott.
He believes that even with an application that is a household name, there are still options for resellers to optimise the SaaS offering ensuring that the infrastructure can cope with the demands of hosted applications.
"Optimising SaaS applications is a great 'in' for resellers, targeting customers who have already bought into the cloud," he adds "Then, once your foot is in the door, there's a wealth of potential cloud-focused opportunities in a customer's IT estate, from cloud managed networking to data storage, cloud backup and load balancing."
The final point to be made is one that nearly all main vendors agree on – that the future for now is a hybrid world. Customers are going to move towards the cloud at different speeds and with different attitudes towards certain applications and data sets. No reseller should knock on a customer's door expecting a 100% shift to the cloud to be on the cards. Neither is a solution offering from a single provider going to be the norm and the channel will have to rely on its usual expertise of offering a range of options to increasingly cloud savvy customers.
"Hybrid cloud is a natural evolution in the market and represents a good way for companies to get the best out of cloud. Hybrid cloud utilises the less expensive public cloud while ensuring highly sensitive information is safeguarded," says Richard Roberts, lead of Cisco's UKI Partner Organisation