Clearing the fog of cloud
Amro Gebreel looks at how to make a clear pitch with cloud technology amid all the hype and customers' concerns.
The cloud is one those words used so often in the channel that it has become a problem in itself. Confusion caused by the numerous definitions of what it stands for, as well as the mixed messages about the benefits of private, public and hybrid cloud environments, have made pitching the right service not necessarily an easy one for resellers.
On the positive side there is no doubt that spending in this area is increasing and although there are disagreements in the analyst community about the speed of growth, the phrase you hear over and again is that the cloud is clearly the direction the market is heading in.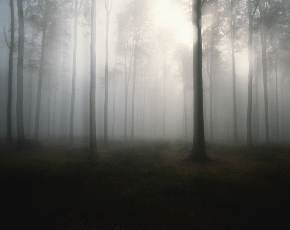 When it comes to pitching cloud products and services, the starting point involves considering the position of the customer, the needs of the user and carefully considering the speed to which they can be transitioned to a hosted environment.
Chris Barrow, advanced technologies marketing manager at Avaya, told MicroScope there is a substantial range of cloud-based products and services on the market today and it can be very confusing for resellers to know where to start and which ones to offer. Equally, the cloud marketplace has become very crowded.
"At Avaya, we often find that specialisation, usually by vertical or by business size, is a good way for channel partners to differentiate themselves in this area. As cloud becomes increasingly popular, new sales avenues are opening up for the channel to drive sales in a growing number of market segments and industries," Barrow says.
One key aspect of that specialisation might is the SME customer base which, according to the Cloud Industry Forum, is ready for the move to hosted services and applications that previously would have been financially beyond them.
"According to the Cloud Industry Forums 2011 research, end users are going to increase their cloud usage across a wide range of areas," says Ian Moyse, sales director of Workbooks.com. "The cloud computing industry may actually provide more partner opportunities than the traditional IT industry ever has.
"There are millions of SMEs that have not been able to leverage core software applications due to their size. Cloud will enable these companies to take advantage of technologies previously unaffordable to them and this in turn will provide the opportunity for their trusted IT reseller providers to guide them and provide the consultancy required to configure and train on cloud solutions."
"Resellers need to align with the new cloud vendors in order to develop a relationship that enables them to deliver the expertise in business process and cloud service functionality required by the customer.
"Channel players have a range of cloud opportunities available and need to identify which areas of technology and which vendors will deliver for them. They need to consider not only good margins, but the billing relationship they want with their clients, the renewals/annuity and opportunity to build their own services around the delivery of the vendors cloud technology."
Inspire trust with back-up
Part of getting the relationship right is down to starting at the right pace with the best technology to inspire confidence and demonstrate to a customer just what is possible.
"Rather than rushing in with all guns blazing, resellers should concentrate on instilling confidence in their customers and transitioning them to cloud services incrementally. They can begin by offering basic but essential business services like backup and storage, adding more services and the resultant revenue streams as their customers' needs and confidence in the cloud grow. If it is to truly be successful in the cloud services arena, the channel must capitalise on its existing strengths rather than starting from scratch," says Pete Hill, channel partner manager at C4L.
"With the proliferation of concerns over issues with the cloud, like security and clashes with data protection legislation, customers need sound advice and expertise now more than ever. By partnering with organisations that offer the best solutions for their customer base, the channel can offer exactly what customers are looking for; great services, reassurance and support," he adds.
That advice about starting with a service such as back-up is echoed elsewhere in the channel.
"The start point for resellers entering the cloud market has to be backup – it is probably one of the easiest cloud services to resell.
"It is one of those cloud services that has been around a very long time - albeit with a different name (online back-up); it has a good history with the reseller community.
"With back-up there is a clear benefit to doing it (even if the end user customer has a slick onsite solution).
"Cloud back-up offers better resiliency and security benefits to end user customers – customers' data will be much safer in the cloud than onsite – and customers' data is more easily accessible in the cloud," says Jonatan Bucko product specialist at Blue Solutions.
Cloud growth areas
As well as back-up there are other products and services that get the nod and resellers will be encouraged to see that there are plenty of options when it comes to the cloud.
Stephen Ennis, services business development director, Avnet Technology Solutions, EMEA, says that resellers planning to start selling public cloud applications and services should look towards current leading growth areas - these include e-mail, collaboration and secondary storage.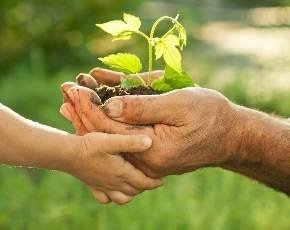 "Resellers should also look at the non-core applications for their customer – this will vary by customer but often include 'test and development' and pilot projects. However, it is just as important to know which areas not to start with, such as sectors where data is highly sensitive or tightly governed by legislation, where applications are highly graphic intense or data transfer volumes are extraordinarily high. This may not be the case forever but certainly are not the place to start."
Alex Teh, director at Vigil Software, is happy to bang the drum for hosted security services, pointing out that most vendors in the market have launched products in the past year.
"The key requirements for this type of solutions is that it must include multi-tenancy support, commercial terms that allow a per-user per-month pricing and multi-tenanted reporting," he says.
"This holds real opportunities for the channel and, as cloud solutions become more mature, services like managed e-mail and mobile device management (MDM) will open up real business opportunities for partners willing to invest the time and effort in providing cloud solutions.
"We are seeing particular interest in the MDM management market which helps to meet organisations' BYOD requirements."
Chris James, marketing director EMEA at Virtual Instruments, highlights a chance for resellers to add value by focusing on three data centre management services: benchmarking, migration monitoring and infrastructure optimisation.
"Benchmarking allows the data centre manager to evaluate existing application and infrastructure performance before migration so that service level agreements (SLAs) can be determined and measured pre- and post-migration," he says.
"Real-time monitoring during migration identifies any potential bottlenecks or failures so that mitigating action can be taken to eradicate slow application performance or downtime. Following migration, continuous monitoring allows measurement of performance against SLAs and can also help identify any infrastructure latency. The datacentre manager can now take action so that all capacity can be used efficiently and costly over-provisioning is avoided."
Lateral opportunities
There are spin-off opportunities arising out of the move to cloud that would suit resellers selling more traditional infrastructure services.
Adam Davison, VP of EMEA for Exinda, told us that resellers are increasingly seeing bandwidth hungry cloud computing models peaking organisations' network dependency. Hosted cloud traffic, VoIP, SaaS and video delivery are all becoming regular features on the business network, to the extent that networks are finding it hard to work seamlessly under this heavy scrutiny.
Cloud-based applications are becoming a vital sale for resellers. But those who forget that there can be problems with customers culturally and just as important as working out what to sell is answering the question of who to sell to.
"The IT manager will not be a champion for a cloud initiative which might see him out of a job, while a CEO or CFO will quickly recognise benefits of an 'Opex versus Capex' discussion and the flexibility of pay as you go cloud computing," says Ennis.
"Avnet's advice is to choose customers that are growing fast, have a dispersed structure and locations or whose business is seasonal and prone to fluctuation.
"Lead with growth areas, focus on the outcome not the technology, sell to the right person and don't get distracted by irrelevant objections – most of all stay relevant to your customer. The rewards will be worth it."
It's also important not to get carried away trying to sell cloud just for the sake of being topical rather than trying to help the customer with a specific problem.
"Selling cloud applications and services is no different to any other opportunity – it has to meet a specific business need. If it doesn't, clients will soon become disillusioned and unlikely to trust your judgement and buy from you in the future," says Kathryn Miller, professional services manager at ALVEA Services.
"Resellers that take the time to understand their clients business, what external factors influence it and how IT has to respond are likely to be more successful than those that push the cloud as the latest money-saving IT solutions."
"As cloud continues to gain momentum, resellers can help organisations to get the basics in place now to help them prepare for the future. Infrastructure and cloud storage are good places to start as they can be easily set-up at relatively low cost and provide a flexible environment for future cloud applications.
Knowing that a solid foundation is in place, businesses can adapt more easily to change and resellers can respond quickly to provide off-the shelf or bespoke cloud solutions."
This is clearly still a market in flux and one that continues to develop. There is confusion and worries on both the reseller and customer side. But those that start to take the right steps now will be in the best position to develop a relationship with their customers that starts at the beginning of a cloud transition and lasts for years to come as the moves are made from the first tentative projects to something much more substantial.