Chromebooks: consumer toy or channel opportunity?
With sales of Google Chromebooks to consumer buyers seemingly on the rise across the board, Steve Bell finds out if there is any potential for resellers to offer the technology to businesses
It was recently reported that sales of Google's Chromebooks in the US had bucked the trend for overall computer sales. According to research firm NPD sales of the devices accounted for between 20% and 25% of the laptop market in the US, and are expected to climb to between 30% and 35% by the end of 2013.
While clearly the UK is not the US, anecdotal evidence suggests that Chromebook sales in the UK have also been flying with a particular surge around the Christmas period. The sales have a lot to do with price. In the UK, an average price is £229 which is typically £100 cheaper than a laptop.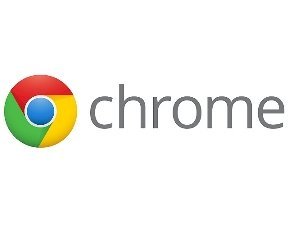 The sales are primarily in the retail space but does this increased popularity of the internet-connected device presage a wider take up in the business space, and if so what are the opportunities for resellers and is it another signal of the demise of the traditional PC?
Certainly in some sectors Chromebooks are making significant inroads. The Stone Group sells into the educational sector and with a healthy business in desktop PCs has also noted a steady increase of Chromebooks into mainly greenfield educational sites.
Stone has an annual average turnover of £74m and employs about 220 people. Daley Robinson, its group marketing director, reports a brisk business in education: "It's fair to say the Chromebook market is still evolving. These are cloud-first devices, even though Google has expanded offline capabilities for some of their web-apps.
"However, with Google Apps installed and access to thousands of apps, the barriers are less about moving to open source computing but more to do with internet access.
"But Chromebooks are strong in the school sector. For example, primary schools don't have a dedicated tech source and they have to buy external resources or accommodate local authority resources simply to manage their IT. They can wait anywhere between one day and a week when requesting IT support from their local authority," says Robinson.
Chromebooks provide a simple web-based dashboard for management and with a little bit of training, teachers can easily manage a Chromebook-based infrastructure. To a large extent this negates the need to rely on local authorities for IT support.
The relatively new Academies are just one area within the education sector where Chromebook sales have been thriving, according to Robinson.
"These guys are probably a vision of what is going to happen in the future. Many are installing Cisco Meraki cloud wireless technology and Redstor cloud back-up and storage with Chromebooks at the front end. In a sense, they are true cloud-based institutions and they don't need much in terms of management and support.
"There is still a small investment required in training and teaching but certainly in terms of cost of support and devices the TCO should be much lower than a traditional client-server system," he adds.
Recruitment outfit Reed recently replaced about 100 traditional desktops with Chromebooks. It cited licence complexity with Office 365 as one reason for moving to Chromebooks, and the need to have predictable user costs.
Apparently establishing a TCO was made a lot easier with Google Apps and today the company is using is widely using its desktop productivity apps. Interestingly, Reed conceded that the functionality of Office 365 couldn't be beaten. But it seems simplicity was a large factor in choosing Chromebooks which in a large part is the same dynamic that is driving the education sector.
However, the success of Chromebooks is as much dependent on the successful roll out of high-speed broadband as it is on overcoming perceptions that apps in the cloud are not secure. For example, district councils in isolated rural areas are unlikely to yet have access to the same type of broadband infrastructure as a city-based business.
At the enterprise level, there are cultural and historical obstacles to Chromebook adoption centred on previous experience with thin clients. Many companies have implemented thin clients in the past, only to do an about turn when they realised the needs of office-based workers are wider and more varied and are not necessarily being met by a thin client infrastructure.
For example, it was commonplace to make an assumption that all users have the same IT needs. When office workers found themselves without important applications it soon became clear to the planners that software delivery should be about user's needs and not about the infrastructure.
Today, there is a mix of fixed PCs and thin clients in many enterprises, and while lessons have been learnt there is some hesitation about Chromebook adoption. Robinson says: "The barriers tend to be less about moving to open source and more about the perceived levels of manageability required."
Most organisations have defined their users and policies and users through Microsoft Active Directory. Adding a Chromebook element into the infrastructure complicates management because this is one area where there aren't many integration tools. That said, it could provide an opportunity.
And it may be an opportunity that's set to grow. David McLeman, managing director of Google Enterprise Reseller Ancoris, claims the interest in Chromebooks at an enterprise level is growing. He says: "The majority of enterprises seem to understand they no longer need an exclusive Windows infrastructure. This shift is driven by smartphones and tablets. The interest in Chromebooks has shot up dramatically since Christmas because of the success in the consumer space."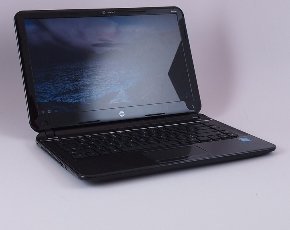 However, this sales increase also leads to a larger question. Many people have drawn the inevitable conclusion that increased mobile device sales and falling PC sales signals the beginning of the end for traditional PC, a topic explored in more depth in the August edition of MicroScope.
Ironically, the death of the desktop has been predicted for a long time now, particularly in the wake of the growing popularity of mobile devices. This tendency to write off desktop PCs is partly driven by simple logic; processors are becoming increasingly more powerful and cloud computing is gaining ground, therefore if mobile devices give you high-performance computing capacity in your pocket, who needs a desktop computer anymore?
However, while there is logic to this approach it pays to note that some of the perception is driven by the monster marketing muscle of large vendors who have vested interests in pushing concepts such as the 'Internet of Everything'.
The idea goes that within a few years all sorts of devices will have computing power embedded in them, from toasters to fridges and pretty much everything in between. And of course, when we're surrounded by sophisticated computing such as ovens that talk or shirts that tell us they need washing, desktop PCs will not only be Jurassic, they will also be unnecessary.
If you buy into the hype we're all going to be surfing into a computer-illuminated future riding the smallest and most powerful computing devices ever known. But according to resellers at the coalface of everyday experience the demand for desktop PCs is still strong.
Andy Trish, managing director of NCI Technologies, believes the demand for desktop PCs still remains strong but the recession has skewed perceptions about declining PC sales: "Yes, PC sales are down, about 10%, but in a recession that's understandable. People are holding off buying new desktops. There's also Windows 8 factor that's holding back sales."
"Many of my customers don't want Windows 8. It's too complex. They want a desktop simply to get on with business. They don't want to waste time grappling with new software," says Trish. "My understanding is that this view is widespread among small and medium businesses. Tie this to a recession and you've got fewer people buying PCs. They're happy to stay with their old desktop PCs running XP, for now."
"Of course, there has also been a massive uptake in tablet PCs, but you'll find that people buying tablets also have other devices and the tablet simply complements existing PCs. However, there is certainly no diminishment in the traditional PC market. But tablets do give us other options as a reseller."
One of the reasons that desktops are going to be around for a long time is that there are simply many working roles that require somebody to be full-time desk-based. For example, credit-control roles are purely desk-based, a fixed person doing a fixed role on a daily basis. Within this context, the service industry, for example, has many jobs that haven't evolved in terms of what is required and are based around working a desktop computer. This is unlikely to alter radically in the near future.
That said, Gordon Davies, chief executive at Adepteq, believes healthy revenues do lie in mobile devices and the cloud for resellers. He says: "The industry has gone through some learning about thin-clients. But what you see today is a more sophisticated environment where mobiles devices and virtual desktops are becoming more important. The success of mobile devices connected to the cloud though is going to depend on increased availability of reliable broadband. With BT rolling out fibre optic we should get there soon."
One reseller points out that Microsoft's Office 365 for mobile devices should in theory provide greater opportunities for resellers. The Office suite's comprehensive functionality is widely regarded as a strong selling point. Allied to the popularity of mobile devices reseller opportunities ought to be burgeoning. However, while some are probably doing well there's a sense among others that it's not taking off. For example, a company set up recently in the City of London, with the aim of selling mobile Office 365 into financial firms, but failed to make any sales within a month or more since launching.
That said, resellers willing to make bespoke alterations are experiencing an upsurge of business. Davies at Adepteq points out that because Microsoft's Azure allows companies to go completely off premises with mobile computing, enabling the development of bespoke usage of Microsoft applications, it's hitting the mark with many customers.
He cites as an example, a small specialist manufacturer with a turnover of approximately £1 million a year. "We built line-of-business applications in the cloud specifically for his business. We automated all of his systems inside SharePoint and he can now go into his SharePoint environment from his mobile device and from any location. He thinks it's voodoo but he is extremely happy with it."
This isn't an isolated development. Davies reckons these opportunities are appearing around the world now: "When we talk to an SME director and get their feedback, they say they feel like they are back in control of their business. They are not held to ransom by upgrades or the IT department demanding more money.
"The cloud and mobile computing is taking hold to such a degree that we're seeing opportunities around Office 365 in the cloud all around the world from Europe and Dubai to America and Canada. But it's not simply a question of making Office 365 available on mobile devices. You've got to tailor it to the precise needs of each customer, so they're getting a unique offering that gives them precisely what they need."
Davies does concede that there is initially a "degree of cynicism" but once customers see how simple and effective it is, they understand how it works and immediately see the benefits: "At first customers have reservations about putting their applications into the cloud but when they know the cloud infrastructure is there and it's secure and reliable, their concerns go away."
Given the large size of the SME sector it may well pay to harness horses to mobile devices, the cloud and tailored applications. However, the enterprise level is another story. But that said, Forrester Research believes there are certainly opportunities for Chromebook resellers. A recently released report from the analyst house argues that there is a business case for moving part of an enterprise organisation to Chromebooks.
This includes lower desk costs and lower imaging costs in terms of PCs and deploying applications. Also from the management perspective security costs are lower. It's easier for one user to turn the machine over to another user so the cost of hardware tends to be lower. It's also simpler for IT to support a Chromebook rather than an Android device because of the security challenges associated with the Android OS. For example, enterprises may need mobile device management support to use Android devices.
In short, Chromebooks and other cloud-based mobile devices with tailored applications do offer new opportunities for resellers. The market is still at an early stage but the stirrings of opportunities are clearly evident. However, writing off the traditional desktop is clearly premature. It might well be worthwhile keeping in mind that we're only just emerging from a recession and purse strings are still being held tightly.
---
Google Chrome image credit: Google
Chromebook image credit: TechTarget TestLab, Flickr