Channel IT Priorities 2013: channel takes to managed services
TechTarget's Channel IT Priorities 2013 research into channel IT priorities shows a world in transition, with managed services and cloud becoming increasingly important. Amro Gebreel reports
The channel is constantly evolving and adapting to changing market conditions, making sure that it is in a position to survive into the future.
What constitutes a reseller these days is very different from the past, and perhaps we should even avoid using the 'r' word from now on, as those operating in the channel move to a position where they can provide solutions and services for customers looking to exploit the flexibility the cloud can offer.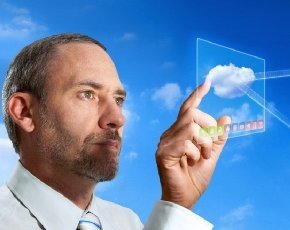 This shift can be seen in many ways, and the latest Channel IT Priorities 2013 research from TechTarget provides a sharp insight into just how the channel is changing and an indication of the direction that the next few years will take.
But first let's deal with that word 'reseller'. It is something that the vast majority of MicroScope's readership don't like using when describing themselves. It is a label that does little to stress value and skill, with the idea of reselling something perhaps not an apt enough description for some of the talent that exists in the consultancies and solutions providers in the market today.
So it is no surprise that the favoured descriptions of those operating in the channel are 'IT consultants', 'total solution providers', 'systems integrators' and 'managed service providers'. Only 5% like to use the reseller moniker.
Having established what people like to be called, it is time to move on to the main event and find out just where the market is heading. Surveys can often deliver results that are so vague that it is hard to draw a conclusion. But the results of this TechTarget research make it quite clear just where the channel is going and how many have already embarked on the journey to get there.
Services are the future
Managed services is a concept that has been gaining ground in recent years, and MicroScope has been involved as a media partner at plenty of events where the subject of the seminar was to help the channel master the art of providing managed services.
The findings of the research clearly show that the message about the need to start delivering some form of managed service is getting through, and the vast majority of channel players now have experience of delivering support in that way.
When asked if they provide some form of managed service, 79% responded in the positive, with only 21% offering nothing. This confirms what many vendors are saying is happening in the market and reinforces the need for the channel to start to make some sort of plan for the future. Anyone viewing managed services as a fad is now in the minority.
It is important that they do start to change because the traditional business of selling products is in decline. Those relying on income from the PC market will have run into the headwinds of change a while ago, but it appears that anyone not selling a service rather than just a product is finding life difficult and experiencing declining revenues.
Top products for 2014
Security
Cloud security; security as a service (SaaS); social networking security; managed security services; risk analysis/management; mobile device security; next-generation firewalls; data loss/leak prevention (DLP)
Storage
Cloud storage gateways (hybrid cloud); cloud storage (primary/nearline); cloud archiving; cloud backup; mobile device backup; automated storage tiering (automated data migration); clustered storage; e-discovery tools
Networking
40 gigabit Ethernet; infrastructure as a service (IaaS); building and selling public cloud; hybrid cloud integration; mobile device management; mobile network architecture; resold public cloud services; cloud-based unified communications
Peripherals
Barcode and RFID scanners; digital video products/cameras; POS/mobility; USB 3.0 devices; displays/flat panels/monitors; document scanners; multifunction printers; microprocessors, motherboards and chipsets
The TechTarget research found that in terms of the revenue breakdown, 32% of the channel saw the money coming from services, 27% from consulting and only 28% from product sales. No one is claiming that the traditional hardware and software sales are going to drop to single digits, but the days when they accounted for the bulk of the turnover are gone and now that business works as part of a much wider solution.
The verticals that attract the most channel business are finance and banking, communications suppliers, and government.
The impact of public sector cuts can be felt in the business the channel does with the education sector, which comes in fairly low down on the list, with just 18% of European resellers making that area of the economy a target. Aerospace and defence is also down at a similar low level, another sector that has had the purse strings tightened over the past few years as governments across the continent look to make budget cuts on some big ticket items
The research indicated that some confidence is returning to the market, with the channel expecting client budgets on staffing and hardware purchases to get stronger in the year ahead. Conversely, pressure is going to come on outside services and maintenance, with those budgets expected to decline by 51% and 37% of the channel respectively.
Popular products
Finding the right products is a key element of any channel pitch, and Windows remains a cornerstone of almost every conversation between reseller and customer, with 88% of respondents to the TechTarget research citing it as something they offered. With Windows 8.1 coming in October, the chances are that there should be even more business on that front before the year is out.
Other hot technologies included server management, systems integration and systems management services. Trying to predict what is going to become a key technology in the next year is always going to lead to the word 'cloud' being thrown into the conversation, and just shy of half of those quizzed across Europe in the Channel. Priorities research expect cloud computing to be the most important to them in the next 12 months.
The research also indicated that open source server management and enterprise application management are two other areas that should see growth, with a return to favour of 'green' technology also a feature of the months ahead.
When asked specifically what would be the top storage and security technologies, cloud featured at the top of both lists, with those resellers selling storage expecting hosted archiving and backup to take off and their security counterparts expecting security as a service (SaaS) to grow considerably in the next year.
Mobile devices and business process management filled out the popular predictions by the channel of good revenue generators, with less enthusiasm shown for datacentre technologies and disaster recovery.
Top 10 challenges
1. Impact of current economy on client spending
2. Winning new business
3. Maintaining margins
4. Keeping customers
5. Interoperability with existing products or services
6. Recruiting skilled professionals
7. Learning new technologies
8. Ensuring ease of integration with existing products/technology
9. Complexity of products
10. Establishing clear/meaningful reporting or integration with systems management
Channel challenges
The research also asked channel leaders to look inwards and discuss some of the issues they have as businesses, with a list of challenges they face emerging (see box).
Top of the pile of problems, with 34% of respondents listing it as a major issue, was the ongoing effect the economy is having on client spending. That was followed, for 30% of the audience, with the challenge of winning new business, subsequently followed by maintaining margins.
Other concerns in the top 10 challenges included keeping customers and recruiting skilled professionals. Particularly around the staffing topic, the channel has been quick to embrace the benefits of apprentice schemes and do its bit to work with local educational institutions to try to make sure that graduates are leaving with the right qualifications to give them a headstart in the IT business.
Sources of information
When it comes to finding out about new products and services, the channel still turns primarily to the vendor for information, although many are also prepared to take to the web to find out for themselves what the white-papers and webinars have to say on a particular technology
Finding information is not always easy in this age of data overload, and the type of product associated help the channel wants includes getting the latest customer purchasing trends, case studies involving the SME sector, and reliable marketing data.
Vendors have a key role to play in arming their channel partners with the facts that will not only impress a customer but show that the partner they might choose to do business with has its fingertips on the sort of strategic information that will provide them with confidence.
From some cloud research that MicroScope undertook late last year around the cloud, it was clear that customers wanted resellers to come to the pitch with the latest facts and figures about the technology, as well as case studies that would provide an indication of what benefits similar-sized businesses had gained by adopting the technology.
On the wider subject of what the channel wants from a vendor relationship, when they have made the commitment to be part of a partner programme, product quality stands out as a must-have for most in the channel. They also wanted a vendor to provide good revenue and margin opportunities.
There is also a sense of realism about what it means to work with a vendor, and when it comes expectations of being part of a vendor partner programme, very few resellers look forward to a marketing development fund and training is almost seen as a standard requirement rather than key to the relationship.
With the majority of the channel surveyed selling to the small business community – 45% sell to firms with fewer than 250 seats – the support they get from vendors is going to be much in demand as they are selling to a customer base that will come to IT buying decisions without the sort of knowledge commanded by an in-house technology expert at a larger enterprise.
Channel keeps evolving
Research can only ever be a snapshot of one moment in time, but the latest Channel IT Priorities 2013 findings clearly show a world in transition, with managed services and cloud becoming increasingly important to the channel.
For those who have watched the reseller community for a long time, the results of this survey provide great cheer that the evolution that has kept the indirect community fighting through numerous recessions and technology changes is continuing.