Business continuity snow joke for SMEs
The snowfall last month served to illustrate the value of mobile working for small businesses. Billy MacInnes examines the benefits of bring-your-own-device schemes for SME customers
When the snow falls and roads, railways and airports grind to a halt as they did in January, the idea of mobile working must sound very attractive to people stranded in their cars, on railway platforms and in over-crowded departure lounges.
Attractive, that is, if mobile working describes a job where you can work out of the office, but maybe not so much if mobile working is a means to be able to work on the move. Someone who works on the move is probably more likely to be stranded in a car, train station or departure lounge than anyone else.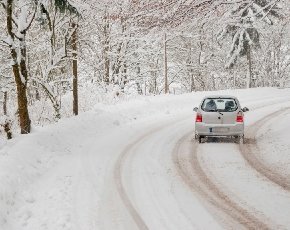 In fact, mobility, when you think of it, is a phenomenon that pulls in two different directions at the same time. Those transport networks people get stranded on when the bad weather hits are precisely the reason why employees no longer need to live as close to their place of work as they used to.
The problem is that, as a result, if bad weather disrupts the transport network, it prevents them from making it to work on time, if at all. Some schools, for example, might close not because their pupils can't get there, but because their teachers can't.
Nevertheless, for a rising proportion of workers, mobility – whether that means to work from another venue or to work on the move – can provide a significant benefit and advantage to how they do their job. And the phenomenal success of smartphones and tablets is helping to make mobility a reality by giving employees and employers the tools and platforms to deliver it.
Advantages for SMEs
While most attention around mobility and bring-your-own-device (BYOD) schemes has focused on enterprises and large organisations, the truth is it can be just as beneficial and viable for SMEs. Richard Roberts, head of Cisco's UK partner organisation, is unequivocal. "In the age of BYOD and the consumerisation of IT, SMEs are embracing the tools available to them as well as reacting quickly to the changes in technology," he states.
A survey from Forrester found 26% of employees at smaller firms worked from home for three or more days a week and 71% of SMEs comprised what the survey termed "mobile working-from-anywhere businesses".
Roberts believes the momentum will increase as more employees seek to use their personal devices for work-related activities and a growing number of SMEs start to support BYOD programmes as a way to mobilise their workforce cost-efficiently.
David Ellis, director of new technology and services at Computerlinks, says: "There are plenty of opportunities for the channel in the mobility space, including the SME market. Though there are challenges for smaller businesses adopting mobility technology, take-up has been positive". He cites IDC research, which found around a third of small businesses were allowing employee-owned devices to access their business networks.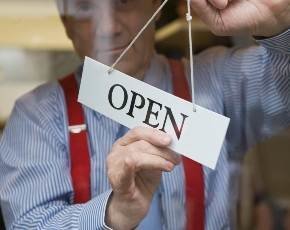 Ellis makes the point that mobile working can actually be more beneficial for SMEs than for larger corporations. For example, a small company might have only one person who can fulfil a certain task. If he or she is out of the office when a problem occurs, being able to access the business network with a mobile device could be critical to getting the issue solved.
For Steve Attwell, general manager at Sage's lower mid-market division, mobility is something SMEs are already taking on board.
"Mobility is fast establishing itself as a fundamental tool in an SME's armoury," he says.
"In the age of flexible working, BYOD and cloud computing, smaller businesses have a host of opportunities to work and access data from anywhere, anytime, and we're increasingly seeing SMEs seek software that empowers a mobile work force."
According to a recent Sage Omnibus survey of more than 1,000 SME customers, half of respondents are regularly using apps to run their business from home or on the go. "This is indicative of how firms are leveraging next-generation mobility tools," Attwell claims, "a trend that will continue to grow rapidly."
There's no argument on that score from Jon Nowell, head of communication services product management at TalkTalk Business.
BYOD is being viewed by businesses of all sizes as a means of increasing agility and the productivity of the workforce while reducing overheads. But he adds that, given their greater agility than larger corporations, the signs are that SMEs are rapidly making use of the technology.
Security channel opportunity
Alan Laing, Emea vice-president at Acronis, provides a rare dissenting voice when he suggests that business managers and owners of SMEs are not paying much attention to the rise of BYOD at the moment.
"Their focus is still on making sure every employee performs his tasks in a reactive and professional way," he says. He draws a distinction between large organisations where BYOD is something the IT department manages and SMEs, where often no-one is responsible for the IT, making BYOD something of a challenge.
Of course, wherever a customer faces a challenge, a reseller is presented with an opportunity. Most people agree there are some good mobility opportunities for the channel in the SME market.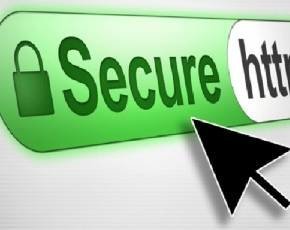 Claire Salter, UK channel marketing at Trend Micro, says there is a big opportunity for the channel to support SMEs as they become more mobile in their working practices.
"We have seen SMEs embrace BYOD, recognising that allowing employees to bring and use their own devices in the business environment delivers a number of key benefits," she says.
Benefits include the ability to increase staff productivity, flexibility, satisfaction (and improved staff retention), increase business agility and improve responsiveness.
Given the nature of Trend Micro's business, it is no surprise Salter sees a big opportunity in security as employees bring their own devices into the company and use them to access corporate data.
"There is a real opportunity for resellers to become trusted advisors in ensuring adequate security measures are in place to protect from attacks, infections and data leakage," she says. This is especially true when SMEs are likely to try and emulate larger companies in policy but have fewer or no IT resources to manage the multitude of devices brought into their business.
"This is where resellers can carve their role as advisor on associated security risks and offer a range of security and management solutions from device application control to data loss prevention which can help SMEs reap the benefits of mobile working," Salter says.
Matthew Robinson, UK & Ireland head of corporate sales at Kaspersky Lab, also sees a good opportunity in educating businesses on the security risks involved.
"Even the smallest company should have a clear understanding of where the dangers lie," he argues. SMEs need to work towards a mobile device management (MDM) strategy which suits their business needs, while allowing employees to maintain flexible working practices.
"This presents a big opportunity for the channel to provide advice on services and entry-level solutions," Robinson says.
"The channel can get mileage out of mobility pitches. I believe SMEs are ready and willing to listen to the advice they can offer on issues such as employee-owned devices and how to shape BYOD policies. Channel partners can add value by helping SMEs define employee roles, responsibilities and processes for adding new devices to a network."
Protecting company data is something Laing views as an opportunity for channel partners: "Partners can work with the SME to help test and manage the network, and either create a list of company devices that are compliant or work with the company to create a BYOD strategy to protect company data," he says.
"Top of the list for a BYOD strategy is to make sure company data is protected wherever it is and on whatever device." Every device that accesses the network needs to be pre-approved and protected because it is accessing company data, Laing adds.
Infrastructure concern
Scott Cairns, enterprise solution architect at T-Systems, the corporate customer arm of Deutsche Telekom, says that, while SMEs are keen on the concept of BYOD, they are concerned at the possibility of having to duplicate investment in infrastructure to support mobility.
They want to extend their existing IT model to incorporate unmanaged devices without the need for replicated architecture and repeated infrastructure investment, says Cairns.
He suggests channel partners should provide services to help SMEs make an easy transition to a BYOD model: "The SME does not want new infrastructure to sit alongside existing solutions," he says.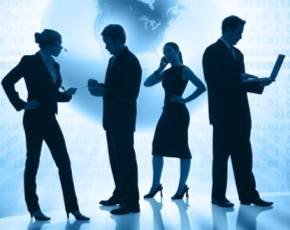 The answer is to deliver applications, desktops and cloud services through a standard single pane to the employee, regardless of his or her device. Those that can deliver this single pane view of the corporate world stand to make the most of this opportunity, he says.
Nowell at TalkTalk Business takes a slightly different tack, arguing that allowing employees to access in-house systems while mobile, inevitably places an increased reliance on a business' network.
"This makes adopting a business-grade infrastructure crucial. Resellers should focus on offering highly flexible services in terms of bandwidth requirements, and these should be offered with a choice of contract length, providing the risk protection SMEs demand," says Nowell.
He believes hosted services could prove beneficial to SMEs because they will appreciate the increased agility a scalable hosted service offers, "underpinned by rigorous SLAs to provide peace of mind in the event of a network outage".
Nowell says the combination of hosted services and a BYOD programme allows businesses to shift a significant portion of expenses from capital expenditure to operational expenditure by considerably reducing the initial outlay during set-up.
The improved security in hosted solutions should be emphasised to SMEs that might not have the budget to install the required network-wide security measures themselves.
Steve Hammond, president of Fiberlink International, says resellers need to add value to the practical challenges of a BYOD experience, based around areas such as administration, management, security and application management. There are a lot of challenges around the legality of any BYOD programme relating to the company's policy around wiping data, how it is enforced and how private and corporate data is segmented.
The proliferation of devices is adding to the BYOD phenomenon but, because the pace of change in the BYOD market so dramatic, it is critical for resellers to stay current with changes in user behaviour and the features built into devices, he adds.
Hammond says the pace of change could help cloud-based solutions in particular in the BYOD space.
"We believe what will win is a cloud solution with no hardware, no other service costs and that has ease of use," he says. If resellers can keep abreast of those changes and manage all devices, they can boost their credentials with customers.
Holistic approach
Attwell at Sage observes that, as mobile technology becomes increasingly important for businesses, it creates equally significant commercial opportunities for the channel.
"A key role for vendors and their channel – particularly when it comes to the SME market – is to work with customers to help them understand how they can best implement and take advantage of mobile technology," says Attwell.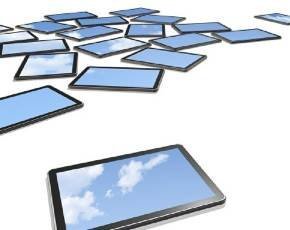 There are three key technology elements required for mobile working, according to Ellis at Computerlinks. He lists them as solid wireless infrastructure, effective application access and comprehensive security. He urges resellers take a holistic approach to putting together mobility portfolios by covering each of these three areas.
"With SMEs, it is unlikely one person will be responsible for mobile devices, so resellers have the opportunity to use their expertise to add value," he says.
The best part about mobility, according to Roberts at Cisco, is that, as SMEs expand the breadth of mobile applications and collaboration services deployed to employee-owned devices, "they must evaluate the benefits and challenges associated with supporting these initiatives."
Roberts says Cisco's partners are already seeing an increasing demand from customers to offer the services necessary to better embrace this BYOD momentum.
As the mobility market opens up at the SME level, partners that move in the right direction to exploit the opportunities it presents will be well-positioned to reap the benefits. They might not be singing "Let it snow, let it snow, let it snow," but, with a proper mobility strategy in place, many SMEs can alleviate the worst the British weather can throw at them.
---
Image credits: Small business, Jupiterimages; tablets, Thinkstock