Brocade CEO Carney talks channels, datacentres, software defined networking
Alex Scroxton caught up with Brocade's new CEO Lloyd Carney in Prague to discuss his views on where the vendor's channel is headed, and future developments around software-defined networking
Brocade first appointed Lloyd Carney as its new CEO in January this year after his previous employer, Xsigo, was bought by Oracle.
In the five years since the fibre channel SAN heavyweight first crashed into the world of networking with its acquisition of Foundry Networks, Brocade has successfully transitioned into a network-centric business and built a successful channel, but still garners a substantial tranche of its sales from its traditional OEM business, serving the likes of Dell, EMC, HP and IBM.
MicroScope caught up with Lloyd at Brocade's European Partner Summit in Prague to find out about his plans for the networking channel, and how he sees the next phase of Brocade's evolution panning out.
You're relatively new to Brocade, joining the business in January. What are your early impressions of the company you've joined and its channel?
The thing that resonates for me is the technology. I've been an engineer and I came on board because of the technology. I saw Brocade in the marketplace for years and I know the respect that customers have for the product and the quality of the product, the ease of use and scalability of the portfolio. So I was not surprised by the product relationship and product performance.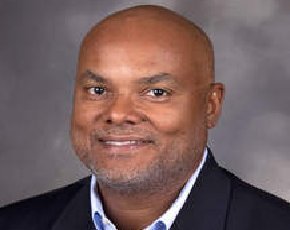 What I was surprised by was the strength of the OEM relationships and the strength of the channel relationships. There are a lot of people out there who want an alternative to the traditional strong players in the marketplace. I go and meet with channel partners who tell me, "your competitor is over-distributed and we can't make money with your competitor. We need Brocade to be successful because this market needs another significant player."
So I knew about the strength of the technology but I am still surprised by just how solid the product is, especially newer products like the Ethernet fabric, but the most surprising thing to me is the reception of the partners, both OEM and traditional channel partners, towards the company and their desire to see us be successful. That is the thing that stands out for me.
Brocade has an interesting channel with big OEM relationships on one side and conventional reseller relationships on the other. What have you learned about that set-up in the time you've been here, and how do you see it developing?
On the SAN side we have OEM partners who also have IP portfolios, so they don't sell our network products. Then we have another breed who don't have their own IP products – EMC, for instance, who resell a bundled solution with our IP product – you'll see us look to develop those IP relationships more successfully.
On the other side we continue to build relationships with resellers and look to strengthen them because we have to grow that business and we can't without the partners who are here today. We'll only get so far with our OEMs with our IP business because, as I said before, some of them have their own IP business, or some of them don't have their own IP business today but they may, in the future, so we have to ensure that we build an IP business based on the strengths of our traditional partners who are here today.
How do the resellers feel about that split within the business?
Well I think we're doing pretty well, but it's one of those things where a lot of what we sell through OEMs also ends up going through channels because our OEM partners have channels that they sell their products through, and often the channel partners the OEMs use are also our partners.
There's also a series of channel partners that we're trying to focus more and more on that are solutions-based and don't just sell ports. We want to sell a solution to the customer because our architecture lends itself to making that bundled solution of storage, servers and connectivity more cost-efficient and easier to scale.
What challenges do you see for Brocade's channel?
I think the biggest challenge for us and partners is to communicate the strength of our IP portfolio. Lots of people knew of the Foundry products [but] we didn't do as good a job reaching out to create demand for them, for our IP products, we didn't do a good enough job creating demand for our IP fabric. So you'll see us focus more on creating demand and pull for the product, versus push for the product.
We need to do a better job of letting people understand – through white papers or marketing – the success stories we have and show that we are easier to use, easier to manage and easier to scale. We've not done a good enough job with that marketing capability.
We depended too much on the channel itself to create demand, and we now need to help the channel create that demand, and part of what we're here today to do is discuss with partners how they do that within their own markets and help them by creating demand, having customers call and ask for the Brocade fabric versus them having to go out and explain what the Brocade fabric is. I want them to create bundled solutions or stacks where Brocade fabric is part of that solution set, so nobody's really focused on the fabric, they're focused on what the end solution is – that's the big challenge for us.
I presume you see the future for the company as being part of those big end-to-end solutions?
Of course, we see more and more people wanting to buy those solutions. The value proposition you can get from a hosting provider or a cloud provider is such that unless networking is a part of your core competency, say as a high-frequency trader or an engineering company, you can go and get – for far less money – a solution set from a hosting or cloud provider.
We're now focusing on selling into those providers and the partners who provide them with services, and so that's the thrust we have, it's datacentre, datacentre, datacentre. We are the best connectivity solution within the datacentre and between datacentres. If you want to connect a server to storage within a datacentre, we're it, we're the best people doing that.
Where would you like to take Brocade and your partners?
We're really focused on the software defined networking (SDN) space, having bought Vyatta we now have a great solution there. We think the future in the datacentre is going to be more and more virtualised machines and the whole model in the datacentre is going to change from hardware-based to software-based solutions.
We're helping to drive that revolution, we have a formative role in the OpenDaylight Foundation, which is the leading SDN body that's developing an open solution. As a founder member we head the technology committee and we're steering where the technology is going around SDN solutions. It's important to us that that control layer is optimised in an open format to enable the most efficient connectivity between storage and compute, so there's an arbitrage function that we're serving ensuring that.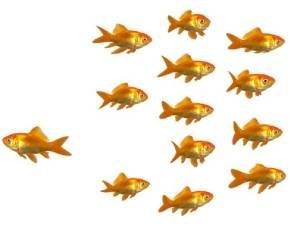 How should Brocade partners evolve to meet that challenge?
The good news for partners is they don't make any of these hardware boxes that will be displaced by SDN, they just sell them. There's more margin for partners selling software than selling hardware, it's easier for them to do [and] costs them less money in terms of inventory and so on, so SDN is going to be a boon for the financial model of our partners. The math just works better for them. They're already familiar with the products, it's the same feature functionality, it just happens to be running on a virtual machine, so the transformation from a technology standpoint will be very easy.
Where we're going to add value for them is around how customers configure, debug and optimise that architecture, because as you can now imagine, it all sounds great when we talk about it but operationally it is a challenge to manage because, well, today you walk into a datacentre and find your firewall has a problem, you take it out and plug another firewall in. In the future datacentre you'll find that same problem but there's a box sitting there with maybe 10 cores running 200 virtual machines, and maybe 10 of them are doing firewalls, virtual routing and switching, load balancing and so on, and you have to debug that machine and figure out which one of these virtual elements is causing a problem.
We will help them diagnose and operationalise that, and so we're focused hard on that as a company.
Does that mean there's an internal evolution inside Brocade, too?
Yes, but remember that SDN is not happening tomorrow. Sure, we have customers who are playing with it and trialling it but it's on a small scale now. We're 12 to 18 months away from people putting this into production in mission-critical environments. So it's not a revolution, it's an evolution, and we're helping to manage that so that it happens in a graceful manner for our partners and customers.
This sounds very optimistic in terms of how the channel fits in.
It really is, and we have to spend the time to let the channel know that SDN is a good thing, it's easier to sell because they're selling one platform, one physical box, and then they get to layer the virtualised functions that their particular customer needs at the time on top of that. So there is an open stack on top of this that's customisable and enables these partners to deliver even more value.
Finally, what would be your main takeaways from the Partner Summit event for the channel?
I think the main takeaway is that these partners out here are very important to us, we can't succeed without them, we've gotten quite some way with the OEM partners and they're going to be important to us, but to really build on our story and deliver these future products the partners here are vital. We can't hire enough sales to directly do this, we absolutely need to leverage and depend on these partners. You'll see us become more creative in the products and solutions we provide, and more focused on channel-friendly solutions and products.