Bringing the iTunes attitude to the office
Billy MacInnes looks at how resellers can help organisations change their current application delivery method for a more flexible app store approach
Apple revealed a number of quite staggering statistics concerning its App Store at the company's recent worldwide developer conference. Apple stated that there had been
more than 50 billion app downloads to date, it hosts more than 900,000 apps and there are 575 million App Store accounts.
There is no doubt that the success of Apple's App Store and the consumerisation of IT on the back of the phenomenal growth in smartphone and tablet sales is driving mobility and the requirement for mobile apps at the enterprise level. A recent report from Gartner predicted that up to 25% of enterprises will have their own enterprise app stores by 2017.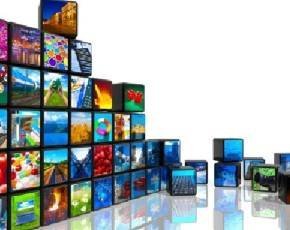 The market analysts argued that enterprise app stores would provide "greater control over the apps used by employees, greater control over software expenditure and greater negotiating leverage with app vendors", but warned that the prospect of greater control would only be possible if the enterprise app store was widely adopted.
"Apps downloaded from public app stores for mobile devices disrupt IT security, application and procurement strategies," said Ian Finley, research vice-president at Gartner. "Bring your own application (BYOA) has become as important as bring your own device (BYOD) in the development of a comprehensive mobile strategy, and the trend toward BYOA has begun to affect desktop and web applications as well."
Finley said enterprise app stores promised a partial solution, but only if IT security, application, procurement and sourcing professionals worked together to successfully apply the app store concept to their enterprises. "When successful, they can increase the value delivered by the application portfolio and reduce the associated risks, licence fees and
administration expenses," he added.
Enterprise app store trends
Gartner identified three key enterprise app store trends. First on the list was the growing number of enterprise mobile devices and the adoption of mobile device management (MDM) by enterprises that would drive demand and adoption of enterprise app stores. Second was the ability of enterprise app stores to support "a more diverse and competitive automated software process requiring less procurement intervention". Finally, Gartner said the long-term success of an enterprise app store would be dependent on "a dramatic increase in the supply of software solutions".
Helen Wood, UK channel director and global channel programmes director at RES Software, is in no doubt that the success of Apple's App Store has demonstrated the ability to deliver mobile applications to mobile devices and has totally changed the way we look at IT in the enterprise today as users increasingly come into offices with demands and expectations that they never had before.
"The expectation is that they will get what they need immediately, and gone are the days of calling an IT guy,waiting a week for him to show up with a wallet full of CDs to install the application they asked for," she adds.
But are enterprises in any place to fulfil that demand? And what actions are they taking, if any, to make surethat they can do so?
Mobile app development
According to a recent survey conducted by Vanson Bourne for Borland (a Micro Focus company), 79% of CIOs and IT directors polled are delivering mobile apps, but a third of them complained their mobile development team was sluggish or outpaced. This suggests there could be problems ahead, given that many of them expect the number of business apps being made accessible on mobile devices will increase from 31% in 2013 to 46% in 2016.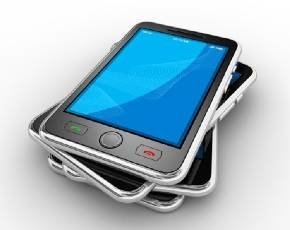 The good news for third-party companies is that a significant proportion of CIOs and IT directors (37%) outsource between 25% and 50% of their mobile application development work.
Respondents also revealed that mobile app development was even more of a problem for organisations that were using mainframes. Nearly nine out of 10 reported that mobile applications vendors and developers were more reticent about working with mainframe organisations.
In terms of priorities, CIOs identified improving operational efficiency as a major factor in supporting mobile applications, along with improving cost-effectiveness, capturing new customers and retaining existing ones.
Commenting on the survey results, Archie Roboostoff, Borland solutions portfolio director at Micro Focus, says: "Mobile apps play a critical role in every organisation's business strategy today. However, the consumer in all of us is demanding more, and companies are under increasing pressure to release higher quality mobile apps faster and more often than ever before."
Business on the move
One of the big drivers for apps is mobile devices. As Gary Calcott, technical marketing manager at Progress Software, points out: "Today's business interactions are no longer static. There is no such thing as a 'desk job'. We all do business on the move, in multiple locations, and rely on more than one device to equip us."
IT capabilities need to keep pace with the more demanding needs of organisations seeking a competitive advantage via technological efficiency, he adds.
"There is a clear business need for applications that are connected and fuelled by business data that can be deployed across any cloud or on-premise system, and on any device.
The IT department should be in the business of powering productivity, not limiting it. With this in mind, a concerted effort must be made to improve the speed, connectivity and ease of use of application development software," says Calcott.
Adrian Simpson, chief innovation officer at SAP UK & Ireland, says mobility and BYOD are definitely playing a part, but it is important to ensure mobile devices enhance productivity.
"Making sure these devices have apps on them that meet the needs of the business and the individual job role is key. This is where partners can add value. SAP resellers are encouraged to offer business applications to customers which ensure personal devices are exploited to their fullest sense, particularly in terms of business-critical functions," he says.
Channel expertise required
RES Software's Wood speaks of a step change in the requirement for application delivery – indeed for any IT service that is currently delivered via long-winded, process-heavy tasks. "It will enable channel partners to have more strategic conversations and relationships with their existing customers and, perhaps more importantly, with customers whose incumbent partners are not able to articulate or deliver an 'IT store' experience," she says.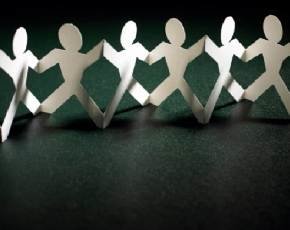 Wood believes the enforced migration from Windows XP and the consumerisation of IT have created "a perfect time for the channel to speak to its market about IT delivery ability today versus what the future could look and feel like". And that is not just confined to a standard app store opportunity, but could be a complete infrastructure refresh to accommodate immediate, as well as long-term, business needs, she says.
"Most IT directors we have spoken to over the past few months are extremely stressed about the choices they have to make soon, so a safe pair of knowledgeable hands will find their expertise is especially relevant in today's unsettled environment," says Wood.
Ed Brill, IBM director, mobile enterprise marketing, says the company provides an App Centre in its Mobile First platform that can used for companies seeking to adopt a solution. Channel partners are starting to adopt some of IBM's tools to build mobile apps. Brill cites research from Forrester Consulting that suggests IBM's Worklight mobile application platform
can deliver a return on investment (ROI) of 363%.
The mobile app trend is shortening the whole app lifecycle from build, deploy, manage, analyse to feedback and building the next version from months to weeks, and there's always a new operating system (OS) or platform, a new screen size or tablet to account for, he says.
Brill reveals that IBM has "been aggressive about recruiting channel partners" and giving them the opportunity to go and demonstrate "the ability of what can be done with a mobile platform to organisations very rapidly". For some partners working within an industry or horizontal framework, they can develop a repeatable app than can help customers quickly jumpstart their evolution to mobile.
He views the mobile app market as one that it is "developing" and believes it is "a place with lots of opportunity". To date, a lot of work in this space has come from bespoke agencies that have set out to build apps one at a time. Brill says partners providing long-term customer care can put themselves in a position to provide a full lifecycle perspective rather be a delivery vehicle for one-time application development.
App development partners
Mark Miller, vice-president for product management at IPC, is convinced there is a "substantial role" for channel partners in the development of apps in the B2B space. "Technology leaders are recognising the value they can add to their customers and the potential to tie their customers further into using their systems, by having an extended ecosystem of developers creating relevant applications that are interoperable, compliant and available off the shelf," he says.
For its part, IPC has launched an app development partner programme for its Unigy platform to harness "the creativity, innovation and knowledge of existing and new channel partners to provide new applications to its customers and, in so doing, to increase the points of connection it has with them".
Channel partners benefit by having their apps certified by IPC and "receiving support with marketing and sales of their solutions – which can be particularly valuable for those trying to break into a new sector, or those which are very small and do not have the resources to undertake targeted marketing campaigns".
Miller says partners are already developing apps that extend the functionality of its platform. He highlights a call accounting app and another aimed at integrating call data with customer relationship management (CRM) data as good examples of this trend.
One interesting consequence of the proliferation in app stores is the effect it could have on software spending. RES Software's Wood predicts that the profusion of app stores will cause software spending to sky rocket for many companies as users deploy software that they think they need but actually don't. "I also think we will see more and more software vendors insisting on auditing within some of the large enterprises to ensure that everyone is above board and legal with their licensing," she says.
Mobile app development and deployment is increasingly being seen as an integral part of any BYOD strategy. But Simpson at SAP warns there is no point in introducing BYOD unless considerations – over and above security and legal consequences – are included in any policy. He believes that tailoring the implementation to improve efficiency and accessibility is crucial to its success.
"By introducing the opportunity for partners to develop their own business applications and contribute these to enterprise app stores, they ultimately become synonymous with BYOD policies, delivering a competitive edge and adding value to the business," he argues.
Supply and demand
As with the Apple App Store and other consumer platforms, choice is seen as an important driver in the success or failure of enterprise app stores, which suggests many IT departments (and suppliers) are going to face something of a culture shock trying to provide a platform that is acceptable to today's users.
"Without a dynamic selection of apps to choose from, users will eventually have little reason to continue to visit an enterprise app store. An app store can be a natural way to share new applications within the enterprise, recognise great applications, provide feedback to development teams and even create a bit of competition between them — all to drive the development of better solutions," warns Gartner.
Brian Prentice, research vice-president at Gartner, argues that organisations need to change their thinking to view the implementation of an enterprise app store as a component of their application strategy, rather than infrastructure strategy.
Further reading
Choosing and delivering enterprise mobile apps
"The primary determinant of success is app supply. As a result, application leaders should be given overall responsibility for any app store initiative, but they should work in a collaborative fashion with other teams. The types of apps downloaded and used provide important information as to what types of solutions are of value to each type of user."
It is a point taken up by Wood, who points out that enterprises need to make sure they meet the user demand, otherwise the user will find an alternative way to get what they need. "This may include sourcing and installing their own software, or leveraging some of the cloud services that are becoming readily available and accessible," she says.
Enterprise app stores are popping up all over the place, but they need to provide the user with the ability to self-serve applications from a stores and bring the iTunes mentality into the workplace because that satisfies the immediacy of it all, adds Wood.
Few enterprises would argue if their app stores succeeded in bringing the "iTunes mentality into the workplace". For many CIOs and IT directors, that would sound like music to their ears.
Read more on Independent Software Vendor (ISV) community