Autumn Statement sticks to government trajectory
The Autumn Statement was an exercise from the Chancellor is making sure that he stuck to the economic course he has set out on
When delivering his Autumn Statement, the Chancellor of the Exchequer made repeated references to keeping on the trajectory the government had set in 2010 in order to reduce the fiscal deficit. The measures that were announced in the Autumn Statement and draft 2013 Finance Bill on 6 and 11 December 2012 respectively were therefore fiscally neutral overall, which meant that, as usual, there were both winners and losers amongst individuals and businesses. Specialist Jeff Webber summarises some of the main tax measures that will affect individuals and businesses in general, and other measures that will help particular business sectors.
Individuals
In a further step towards the government's commitment to an income tax personal allowance of £10,000, the allowance will be increased from £8,105 to £9,440 for 2013/14. This should take a further 245,000 individuals out of income tax altogether.
However, tax relief for pension contributions will be further restricted from 6 April 2014: the annual allowance will be reduced from £50,000 to £40,000, and the lifetime allowance will be reduced from £1.5m to £1.25m. Individuals should consider maximising contributions before 6 April 2014, with relief being available at 50% for contributions made by 5 April 2013. Individuals who do not already have a protected lifetime allowance have until 5 April 2014 to apply for a protected allowance of at least £1.5m.
The capping of currently uncapped income tax reliefs (apart from relief on charitable donations, losses on Enterprise Investment Scheme and Seed Enterprise Investment Scheme shares, and overlap relief) to the greater of £50,000 or 25% of an individual's 'adjusted total income', from 6 April 2013, has been confirmed, subject to further consultation. The government states that this measure will reduce the scope for exploiting these reliefs for tax avoidance purposes, but it will undoubtedly also defer relief for genuine trading losses and commercially paid loan interest in some cases, and affected individuals should consider whether they can crystallise or utilise losses before 6 April 2013.
As previously announced, a statutory residence test for individuals will come into effect from 6 April 2013, which will help to clarify when an individual becomes UK-resident or non-UK resident. Also from 6 April 2013, the inheritance tax (IHT) exemption for transfers by a UK-domiciled individual to a non-UK domiciled spouse or civil partner will be increased from £55,000 to £325,000. Non-UK domiciled spouses and civil partners of UK-domiciled individuals will also be able to elect to be treated as UK-domiciled for IHT purposes, which would exempt all transfers between themselves, but would also bring the non-UK domiciled individual's non-UK assets within the scope of IHT.
Businesses
In a surprise announcement, the main rate of corporation tax (for companies with profits over £1.5m) will be reduced by a further 1%, to 21%, from 1 April 2014, in order to continue to attract overseas businesses to the UK.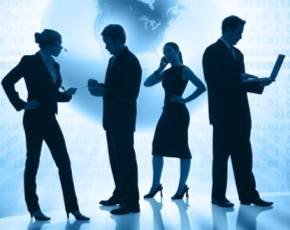 The annual investment allowance (AIA), which provides tax relief at 100% for qualifying expenditure on plant and machinery, will be increased from £25,000 to £250,000 for two years from 1 January 2013. This will significantly help businesses that are considering capital investment, which should now take place within the next two years, if possible. Where a business's accounting period straddles 1 January 2013 or 31 December 2014, the available AIA will be less than £250,000, and expenditure will have to be timed carefully to maximise relief.
As previously announced, the 100% first year allowances for low emission cars will be extended for two years beyond the current expiry date of 31 March 2013, but the qualifying emissions threshold will be reduced to 95g/km (down from 110g/km) from April 2013. It has now also been announced that, also from April 2013, in order to qualify for the normal annual writing down allowance (WDA) at 18%, a car's emissions must be no more than 130g/km (down from 160g/km). The WDA for cars with emissions of over 160g/km will only be 8% per annum. Businesses will once again have to review their choice of cars in order to maximise capital allowances.
Small companies will be able to disincorporate between 1 April 2013 and 31 March 2018 without triggering an immediate tax charge, where the market value of assets transferred does not exceed £100,000. This may particularly interest those who incorporated in order to benefit from the zero corporation tax rate band that existed several years ago.
From 6 April 2013, small unincorporated businesses with a turnover of up to twice the VAT registration threshold (i.e. currently £154,000), excluding LLPs and partnerships with a corporate member, will be able to prepare accounts on a cash basis. All unincorporated businesses will also be able to use a simplified expenses system for some categories of expense. This should make it easier for some unincorporated businesses to calculate their tax liabilities.
Employment tax issues
In a welcome announcement, for share disposals under the Enterprise Management Incentive scheme from 6 April 2013, the 12-month qualification period for capital gains tax entrepreneurs' relief will run from the date of grant of an option. This, together with the removal of the requirement that the employee must hold at least 5% of the company's shares, and the increase in the limit on the value of shares under option from £100,000 to £250,000, will enable many more employees to enjoy a low tax rate of 10% on gains on disposal of their shares.
From 6 April 2013, employees (other than those with a material interest in their company) will be able to receive shares worth between £2,000 and £50,000 that will be free from capital gains tax on disposal, in return for giving up some employment rights. Further details are awaited of a possible income tax relief, perhaps on the first £2,000 of value, on grant of the shares.
From 6 April 2013, employers will no longer be able to make pension contributions for members of employees' families, outside of the individual's annual allowance, and tax-free for the employee. Employers should consider making additional contributions before 6 April 2013.
The proposed penalties for non-compliance with the PAYE Real Time Information regime that will apply to almost all employers from April 2013 have been announced, and this is a further reason for employers to ensure that the appropriate systems are put in place.
Ownership of high-value UK residential properties by non-resident entities
In a positive move, the 15% stamp duty land tax (SDLT) rate, and the forthcoming annual property residential tax for non-resident companies, partnerships with a corporate partner and collective investment schemes which acquire/own UK residential properties worth over £2m, will not apply to property development, rental and trading businesses. In addition the requirement that property development businesses must have a two-year active history in order to be exempt from the 15% SDLT rate is being dropped, except where the property is occupied at any time by a connected person. Relief will also be available in respect of certain other properties, including those used for business, employment and charitable purposes.
From 6 April 2013, the same non-resident entities will be subject to capital gains tax on disposal of UK residential properties worth over £2m. The tax rate will be 28%, and only the gain accruing from 6 April 2013 will be taxed.
Boosts for particular sectors
From 1 April 2013, new corporation tax reliefs for the creative sector, specifically the video games, animation and high-end television industries, will offer qualifying companies the choice of an enhanced deduction of 100% of qualifying expenditure or a payable credit of 25% of qualifying losses surrendered.
The scrapping of the fuel duty increase scheduled for January 2013 will be welcomed by the transport and haulage sectors and all other businesses with significant fuel costs.
Government commitments to additional spending on infrastructure and housing construction should benefit businesses in those sectors. In addition, all newly built commercial property completed between 1 October 2013 and 30 September 2016 will be exempt from empty property rates for the first 18 months.
A new Business Bank will provide £1bn of capital to small and medium-sized enterprises.
The temporary doubling of the Small Business Rate Relief Scheme will be extended for a further year from 1 April 2013.
Tax avoidance
The clampdown on tax avoidance continues, with the provision of additional resources to HMRC, new targeted anti-avoidance measures, and the introduction of a general anti-abuse rule to counteract abusive tax arrangements entered into from the date of Royal Assent to Finance Bill 2013.
The proposal to require PAYE to be operated on the earnings of all 'controlling persons', such as company officers, has been dropped, but the IR35 rules will be tightened so that they apply to the earnings of office holders.

Jeff Webber is a Tax Director with BDO LLP