Apps for the future
Developing apps will increasingly be a lucrative area for the reseller. Amro Gebreel reports
Anyone with a smartphone or tablet will understand the importance of apps and the way in which they can extend the value of the hardware and enhance the experience for the user.
Games, entertainment and fitness apps are just a few categories, but increasingly businesses are being told apps could be their future too. The corporate app store – where applications that can be used in the business are verified and made available in a secure environment – is emerging.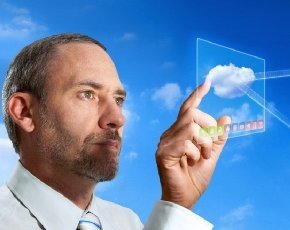 For resellers, the value they can add to customers is in advising them which apps should be included in the workplace and keeping an eye on developments in the market place.
For example, last month Microsoft made its Office 365 available to iPhone users and customers need to be aware of those sorts of changes in the market.
But in addition to making sure Microsoft, SAP and Salesforce users get a chance to get their data via a portable device, other apps that are emerging that the channel may well want to highlight to customers.
Ray McGroarty, EMEA Director for Enterprise UC Solutions for Polycom, offers some advice about just where to start when it comes to talking apps with customers.
"The best apps for businesses are those which are designed specifically for business use," he says. "They allow employees to continue to utilise infrastructure investments wherever they are. Examples include Salesforce Mobile (CRM) and Microsoft Outlook (email) as well as our own Polycom RealPresence Mobile.
The next generation
The Bill Gates of the future is unlikely to be tinkering with operating systems but developing apps and already efforts are being made to encourage students to start developing their skills in programming and designing useful mobile applications.
Apps for Good, which is an open source technology education movement, recently revealed the winners of its 2013 competition for students that had designed apps.
Winners included apps that could help young people calculate their savings and help people with Alzheimer's and learning difficulties plan their daily routines.
Apps for Good CEO Iris Lapinski said that the goal of the organisation is to change the way technology education is taught in schools.
"We are building the confidence of the students taking part and developing their creative, business and digital skills for the future. This will ensure that young people are not only users and recipients of technology, but creators and makers," said Lapinski.
"We were stunned at the originality and creativity of the submissions this year and delighted to see the entries coming from schools right across the UK – from Caithness down to the south coast. The ingenious ideas emerging from these talented young people is truly inspiring. We look forward to seeing their brilliant app concepts develop into commercial reality and for all the finalists to continue their journey of solving problems they care about."
"The RealPresence app is a software application that lets customers securely extend the use of HD video collaboration beyond the conference room to easily connect tablets and smartphones (iOS and Android) with other standards-based video systems.
"Channel partners can use these kinds of mobile apps as an example of how the customer's deployment will be available all the time, wherever their staff may be. Getting the most from any technology investment is key for customers and if partners can offer business apps then it helps them to build the case for quick ROI," he adds.
Uncertain times
But this is a market in flux and there are apps emerging on a frequent basis not just from the established household names in the industry but from startups keen to establish themselves in this emerging software world.
Just last month, Hampus Jakobsson – a former director of strategic alliances at Blackberry and founder of TAT – announced that he had raised $1.2m in funding for his firm Dexplora and its enterprise business services. This includes the company's first product – an app called GetSalesDone, which brings the essentials of Salesforce.com to the smartphone.
The company is backed by a couple of venture capitalists and 12 angels – including one of the original investors in Yahoo, indicating there is a strong belief that apps will reap rewards for backers.
At the time of the announcement, Jakobsson talked about a changing world where flexibility was becoming more important to users in the light of other trends in the market, including cloud and BYOD.
"Traditional CRM systems don't seem to be designed with the end user in mind. This means that no matter how powerful a tool it may be, companies aren't getting the best out of it,"Jakobsson said.
"After years of working in sales ourselves, we felt that there was a real need for a tool that is intuitive and intelligent."
Resellers must get involved
And it is not just startups and existing vendors that are being urged to get involved with apps. One of the main pieces of advice from Steve Brazier, CEO of channel analysts Canalys, at its channel conference last autumn, was for resellers to start developing their own apps. From his position viewing the market, Brazier was able to see which way things were going and recommended that resellers themselves get involved in the application world.
"Recruit some developers and start making apps," he said. "You don't need a lot of developers to do apps. There will be $18bn (£11.2bn) spent on apps [in 2012] and $7bn of that is on non-gaming apps."
He said that apps were increasingly being used to make it easier for customers to interact with helpdesks and get standard responses to questions. As a result, staff costs had been reduced and there were already examples ranging from airlines to utility companies that were pushing a lot of their customer support via self-developed applications.
"Now apps are replacing people, so investing in services might mean investing in developers," Brazier said pointing out that the pressure to maintain a resource of highly-trained staff to solve problems was being challenged by the shift in technology.
Still on the periphery
That might be for the future, with the market yet to be anywhere near what could be described as 'mainstream', and many customers yet to embrace the app concept.
Although things might be going slowly, with less than 10% of global users using cloud-based office apps, that situation should change over the next few years.
According to Gartner, the current uptake will hit 33% of the customer base by 2017. The analyst house expects a "major shift" to take place in the market in the first half of 2015, giving resellers a decent bit of time to help ready customers for the changes.
"Despite the hype surrounding migration to the cloud, big differences in movement rates continue, depending on organisations' size, industry, geography and specific requirements," said Tom Austin, vice president and Gartner fellow.
"While 8% of business people were using cloud office systems at the start of 2013, we estimate this number will grow to 695 million users by 2022 – representing 60%," he added.
Email will be a big mover
Email is the key application that decides whether or not a customer will move to cloud office systems and Gartner expects 10% of email to be hosted by the end of 2014 and at least a third by 2017.
Enterprise app store growth
Enterprises are going to be developing their own internal app stores as part of strategies to make mobile device management (MDM) easier to handle, giving staff access to approved software.
By 2017, Gartner expects 25% of enterprises to have developed their own app stores and to be negotiating with software vendors for products that can be added to the ecosystem.
But the analyst house warns that the benefits of improved MDM and the attraction of staff using approved applications will only be possible if the app store is widely adopted by staff.
"Apps downloaded from public app stores for mobile devices disrupt IT security, application and procurement strategies," said Ian Finley, research vice-president at Gartner.
"Bring your own application (BYOA) has become as important as bring your own device (BYOD) in the development of a comprehensive mobile strategy and the trend toward BYOA has begun to affect desktop and web applications as well," he added.
"Enterprise app stores promise at least a partial solution but only if IT security, application,procurement and sourcing professionals can work together to successfully apply the app store concept to their enterprises. When successful, they can increase the value delivered by the application portfolio and reduce the associated risks, license fees and administration
expenses," said Finley.
"Although it is still early in the overall evolution of this cloud-based segment, there are many cases where businesses — particularly smaller ones and those in the retail, hospitality and manufacturing industries — should move at least some users to cloud office systems during the next two years," said Austin. "However, readiness varies by service provider, and caution is warranted."
Email apps are likely to grow in popularity with a recent Spiceworks survey of the SME market indicating that by the end of the year, 51% of the market will be using cloud-based email.
That provides resellers with a chance to encourage app usage that will ensure that users get the most out of their cloud-based apps.
Email, file-sharing as well as office type apps from Google and Microsoft are all places where Spiceworks expects the SME market to increase adoption of hosted services and should lead to the emergence of more apps to support those moves.
For resellers there is not just the conversation with the customer around the choice of business app, but the performance issues that will need to be considered if the user is going to be able to work effectively.
An indication of the importance of user experience could be seen in a recent joint initiative from IBM and AT&T, where the two firms would work together to help customers analyse the performance of apps.
"Businesses are challenged with the need to provide rich mobile applications, while avoiding device power and network usage pitfalls that frustrate and turn away customers," said Kristof Kloeckner, general manager IBM Rational Software.
Talking about performance and network usage opens up a much wider potential sale for the reseller and ties the app pitch into the ongoing discussion about how customers want to work with the cloud and allowing staff to use their own devices. Talking about apps could just be the tip of the iceberg and another way of challenging the customer to think about their future strategy.
Wherever customers start, the way the market is heading is fairly clear with more cloud-based application use encouraging the development of associated smartphone and tablet apps.
Resellers might not want to get into developing apps themselves but will need to be aware of the changes in the landscape and the increasing desire that corporates will have to establish and control app use through their own store-like environments.
Anyone with a handheld device will know the power of apps and with more business options emerging, it's clear that this is a market that the channel cannot afford to ignore for too much longer.
Read more on Independent Software Vendor (ISV) community