Analysis: CIOs plan to reduce IT spend in the next 12 months
A recent survey by UBS shows CIOs nervousness around economic uncertainty has resulted in a trend to lower IT spending forecasts. This is despite the pressure to upgrade hardware as interest in enterprise refresh for long-term benefits continues.
by Linda Endersby

A recent survey by UBS shows CIOs nervousness around economic uncertainty has resulted in a trend to lower IT spending forecasts.

This is despite the pressure to upgrade hardware as interest in enterprise refresh for long-term benefits continues.

In the previous quarter the poll showed a cautious rise in spending forecast for 2010 but seems the fiscal situation in the Eurozone has significantly influenced this change in opinion.

Given the demographics of the survey however, is the opinion slightly skewed from the global reality?

Overview of IT spending forecast
UBS questioned 100 CIOs across a 60/40 US/Europe split and found a decrease in planned spending with IT budgets down 170bps to minus1.3% y/y, a change from a previous poll, which suggested an increase on 0.5%.

European CIO's were looking for less in savings than their US counterparts but there was little between the averages with a difference of only 0.3%.

This was not a surprise to the financial services expert who expected confidence to be knocked by the macroeconomic uncertainty in the Eurozone, confirmed by 24% of respondents, and pressure to reduce public sector spending in both the US and Europe.

The reductions are not only as a result of new initiatives, as 26% of respondents also confirmed existing project delays and cancellations were being experienced.

Hardware Priorities
Servers and storage remain the top two spending priorities with PC spending coming third although enterprise refresh views are encouraging.

"We are not surprised to see servers and storage as the highest areas of spending priority intentions given the increasing focus on server virtualisation and the continued build of data centres. We believe the return on investment from server virtualisation is high given higher energy savings, lower cooling requirements and lower real estate," state UBS.

Storage virtualisation has risen in priority as a trend driving purchasing decisions with 18% of CIOs naming it the biggest factor of change up 10% from the previous poll in Q1. This may bode well for vendors like EMC and NetApp.

PC virtualisation as driver for purchasing fell over 20% and this may be a filip for corporate desktop vendors such as Dell, though CIOs expect to refresh PC estates in 2011 rather than 2010 which UBS say reflects their analysis that the biggest refresh occurs two years after a trough.

Price was naturally a primary factor in vendors selection, followed by brand, with Dell, HP and IBM faring well among those who CIOs planned to spend money with in the year ahead's budgets though IBM's reputation as the most aggressively priced vendor of the three dropped in this poll by 8%, the biggest change of the three.

Enterprise Networking Market Share
HP fared less well in the enterprise networking expectations, coming out third behind Cisco and Juniper although UBS expect a possible change in this opinion since the recent acquisition of eCom.

With respect the Data Centre upgrades, Cisco was out in the lead with is joint venture with EMC and VMware JV with nearly half of CIOs naming it as their preferred vendor group and their Unified cComputer System (UCS) proving popular, with 23% of CIOs stating they are likely to purchase.

CIOs also have faith in Cisco retaining its market share, and believe it will gain more through blade servers than it will lose in networking.

This confidence in Cisco seems to have dented HP's chances of custom with the comparison to the last poll showing CIOs have moved away from HP in favour of the Cisco leveraging.

However the 3Com purchase may have an effect and possibly provide HP with the means to impact Cisco.

Despite its Stratus data centre switch not being available till 2011, the roadmap to it is viewed positively, putting Juniper among the top three companies.

Software vendors share of spend
Microsoft once again leads the field with nearly half of CIOs stating they will spend more with the vendor their budgets with its enterprise product cycle appearing to be its main asset.

Only 19% of those questioned said they had no interest in upgrading to Windows 7. The majority will make the upgrade and that will have an impact on sales of associated products (Office 2010. Windows server2008R2, Sharepoint 2010, Exchange 2010).

This confidence was reflected in Microsoft's recent Q2 results, which showed that the software giant is still strong in the areas it knows best.

VMware retains the second spot owing to its virtualisation dominance and Citrix enters the top three for the first time in these surveys, taking Oracle's place.

Novell was the company most cited to receive less spend with BMC, CA, Checkpoint and Symantec just above in expected receipt of budget allocation.

Services market remains sluggish
Offshore IT services spending is now expected to fall slightly as opposed to the small rise predicted in Q1. This was a surprise to UBS given current offshore vendor forecasts but it may be that owing to a rise in off-shoring in last 12 months, intentions are to remain steady rather than accelerate.

The services most required infrastructure management and applications maintenance with consulting and back office processing still very low in priorities. Project based IT service spending is expected to decrease, against the prediction of a slight rise in the last poll.

For on-site services the traditional consulting and systems integration are not yet recovering, with quick ROI consulting services remaining more resilient than large transformational programmes.

Pricing pressure remains steady after the biggest round of price reductions in 2009 though technical skills and price remain the most important factors in vendor selection.

Importance for financial stability, prior relationship and domain expertise has risen compared to last year.

Those companies most likely to receive spend for external service vendors are HP/EDS and IBM but this may be due to the integrated offerings and total spend and requirements may be driving this selection and CIO's bundle their costs with trusted partners.

Demographic constraints
The survey had roughly double the representation among the manufacturing and healthcare sector but less than half the exposure to the financial, communications and government sectors which according to the Gartner are industries that take major percentages of IT spend globally

Given the demographic differences between the survey respondents and the global positioning UBS predict that the spending intent will level out in reality to a possible slight rise across the market in the low single figures.

Survey Key Points
• Pessimistic expectations for next twelve months budgets down to -1.3% y/y owing to increasing macro fears
• Hardware - servers and spending still a priority
• Networking- spend favours Cisco and Juniper over HP
• Data Centre Upgrades favour Cisco/EMC VMware JV
• Software- favourites for spending appear to be Microsoft, VMware, Citrix, SAP, Oracle
• Services - Bundling costs with integrated vendors with multiple service offerings such as HP and IBM are preferred




Download this free guide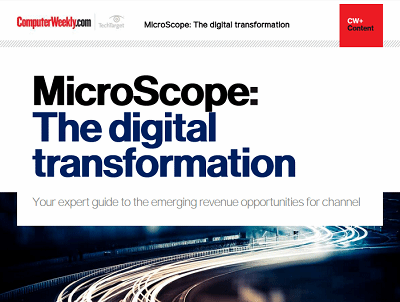 Emerging revenue opportunities for the channel with digital transformation
Digital transformation is a phrase that means many things to many people but for it to have any real relevance to the channel then it needs to mean a chance to make money. This guide will share some of the recent developments in the channel and the latest thoughts about the issue.
Read more on Finance and Credit