2013 review of the year - part two
In our second part of the look back over last year we hear about the opportunities and dangers that surfaced in 2013
In the second half of our look back over the last year we hear from those that experienced growth as well as some that highlighted the dangers of the demise of 2e2 and the dangers of a turbulent market.
Andrew Mulholland, Business Solutions and Marketing Manager, D-Link UK & Ireland
2013 was a year of contrasts for D-Link and its partners; the economic climate has been tough for the traditional IT channel while the growth of IP-based surveillance solutions has provided a much needed and potentially lucrative new revenue stream for IT resellers able to diversify. D-Link continues to develop its portfolio of IP surveillance solutions, bringing more features, higher quality images and ease of deployment and in line with this, has seen dramatic growth in this sector. Additionally, D-Link's portfolio of consumer Wireless AC products, which was launched back in July, has seen steady sales growth, as users look to upgrade their Wi-Fi in order to cope with the multitude of devices they now are connecting to home networks.
Emma Rodgers, technology analyst at mid-market adversary firm Clearwater Corporate Finance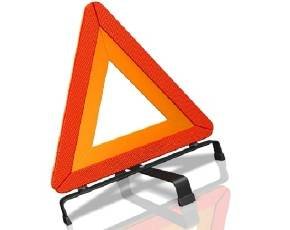 The value-added reseller industry was rocked by the demise of ICT services provider 2e2. The speed with which the business unravelled and the sudden collapse continues to be felt in the market by 2e2's many partners and suppliers. Aside from the immediate effects of the failure, the story also raised some important questions for private equity investors. Over the last two to three years, the IT services market has seen an influx of private equity money with a number of companies adopting a "buy-and-build" strategy. The fact that this was one of the contributing factors to the demise of 2e2 causes concern for other investments, resulting in a number of investors being cautious about acquisition targets and effective integration post-acquisition.
Nevertheless, the appetite for assets in IT services remains healthy among private equity players. VAR companies have a number of attractive qualities including the fragmented nature of the industry they operate in and the attractiveness of recurring revenue streams. They also have the opportunity to increase the level of managed services, attracting higher multiples for the business and its pool of purchasers. One example of continuing private equity investment into the market was Dunedin's £43million acquisition of technology solutions business Trustmarque from LDC in a secondary management buy-out. As with a number of investments in this market one of the key focuses for the business will be on acquisition activity and the number of private equity players in the market looking for both acquisitions and exits. This should make for a really active M&A scene over the next few years. Another interesting feature of the deal was that Dunedin is not ordinarily a private equity house well known for buy-outs in the technology sector. This deal illustrates just how many private equity firms have overcome their fears of investing in technology businesses and see them as an important feature of their current portfolios.
Capita continues to be the major corporate consolidator in the market as private equity accounts for a large proportion of deals and overseas corporate acquirers continue to be relatively few and far between. Its most significant move was to acquire the managed services business of key competitor Northgate for £65million in February, an obvious fit for Capita's own IT services operation. Northgate had been yet another example of a technology buy-out by leading global investment firm KKR at the height of the market, which subsequently struggled with over-leverage and is now in the process of dismantling its various divisions.
Kelway has also continued to be active with its acquisition of DSG's Equanet business and is another UK consolidator, which continues to grow at a healthy pace. It will also be interesting to see if Europe's largest independent IT Group SCC really kicks off acquisition activity in 2014 following the disposal of its distribution division.
For all businesses in the market seeking an exit to a corporate, and increasingly to a private equity investor, we are finding time and time again that it is difficult to attract attention at a strong multiple unless the business has transitioned to a services model and increased its recurring revenue base. Exceptions to the rule are VARs that specialise in niche and high growing parts of the market that will appeal to the other consolidators in the VAR market. The business that took the number one spot last year, Computacenter, is a good example of a group that has really focused on growing its services operation and is starting to reap the rewards.
Adam Bowes, RFID Consultant, LDD Group
2013 has seen more RFID deployments, across more sectors and in more challenging environments than ever before – begging the question, "Was this the year of RFID?". Since Wal-Mart announced store-wide RFID tagging in 2003, the technology has struggled to keep up with the expectation that it would solve every business sector problem. In 2013 however, we have seen the gap between the early adopters and mainstream technology users close.
This can be most readily seen in the healthcare industry. In the US, RFID solutions have been used to track critical equipment, blood, tissue samples, pharmaceuticals and more recently patients and staff through use of wearable RFID tags and readers. This holistic use of RFID has crossed the Atlantic and we are now seeing UK hospitals deploying RFID solutions at a rapid rate. Imagine being able to monitor a patient's movements in real-time as they move throughout a hospital. The implications for infection control, workflow management and security are countless. In manufacturing environments, the innovative use of RFID has become strategically important.
Intel, the CPU giant, announced in September 2013 that their new Core vPro processors will be built with an embedded active RFID tag. Using this technology means that a computing device using the vPro Generation 4 platform can be located if it comes within range of an enterprise Wi-Fi network, and can be programmed to change its own settings based on the device's location in an office.
In retail, which we must remember was the original innovator of RFID, we have seen further development. A luxury bag manufacturer has begun embedding RFID tags during production to eliminate counterfeit goods entering the supply chain. The same manufacturer has also developed an RFID enabled LED mirror for stores that will read the RFID tag in a product and display additional items suggested to go with the product in hand.
In the scientific world, tyre manufacturer Dunlop has begun embedding tyres supplied to the Moto GP world motorcycle championships with an RFID tag. This tag is used to record changes in temperature, pressure, condition, speed and acceleration to give the individual teams much more accurate metrics to work with and thus help develop more competitive equipment.
Alex Ball, Manager, UK & Ireland for Veeam
We have seen the steady growth of virtualisation over 2013 as it becomes entrenched as the primary means of delivering IT infrastructure. This means that services that can either benefit from the scalability of virtualisation, or support the infrastructures it creates, are in a strong position.
For example, the market for virtualisation-based backup and replication is steadily growing as organisations look to ensure business continuity as well as meet demands for stricter standards of data protection. At the same time, the demand to deliver more services over the cloud, whether private or public, and the simple efficiency benefits of the technology mean that Virtualisation itself has also continued to grow as a priority for businesses.
To read part one of the look back over last year simply click here.