2013 review of the year - part one
Channel figures reflect in the first part of a piece looking back on the ups and downs of 2013 and ponder on what 2014 holds in store. Amro Gebreel reports
When the history books are written about 2013, there will of course be mentions of Steve Ballmer deciding to step down as Microsoft CEO and Michael Dell winning in the battle to take the firm he founded back into private hands. But plenty of other things have happened in the channel this year, so in the first part of a two-part feature we have given the space to
as many voices as possible to share how the year went and what the highlights were.
Petra Heinrich, vice-president, partners and alliances, EMEA, Red Hat
For Red Hat, 2013 has been an important year for growth and expansion in the channel throughout EMEA. As a result of the acquisition of new technologies in 2011 and 2012, our focus over the past 12 months has been bringing our partner ecosystem up to date with our expanded product portfolio, growing into a true multi-product organisation.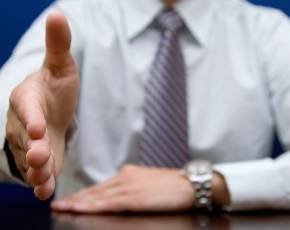 We have been expanding and consolidating our partner base in line with our new solution areas, welcoming new partners and educating existing ones on new tools and capabilities, together exploring how these apply to enterprises in various contexts and industries.
The ongoing development of our channel strategy in line with the evolution of Red Hat's business this year culminated in the introduction of our EMEA Partner Program 3.0 in October. This important change in the programme is designed to encourage and reward partners to build multi-product knowledge within Red Hat's three core partner specialisations: datacentre infrastructure, middleware solutions, and cloud infrastructure.
It is no longer appropriate to work on a single-product basis that promotes silo-based knowhow, so we are changing that with the refreshed programme and making it easy for partners to gain knowledge, particularly for skills inside the new specialisations. Areas we have seen gathering special interest are cloud and middleware.
Rami Houbby, UK managing director, nconnect
This has been the year resellers found their voice, with many beginning the process of reclaiming the £100m-plus in lost revenue we believe has been lying dormant. Previously, voice vendors have conspired to alienate IT and data-orientated partners from taking full advantage of enterprise voice opportunities, setting the bar too high on in-house technical skills and
having prohibitively expensive vendor accreditations.
That is over now, with solutions like our cloud telephony service, which we launched in the UK earlier this year,helping resellers to leverage those voice opportunities previously disregarded. 2013 has also seen IT players become more receptive to telecoms services, due to cloud applications receiving wider adoption in this area. The previous challenges of unreliable networks and lack of confidence have been overcome, with the benefits now outweighing any perceived disadvantages. The cloud may well have been a grey area for many in previous years, especially in the telecoms and voice sectors, but 2013 has been a watershed year.
Kevin Bland, director of channel and alliances, Northern Europe, Citrix
This year saw the proliferation of smartphone and tablet use, followed by the implementation of tools to harness these devices for business productivity. Many enterprises were faced with a huge number of different form factors, proprietary platforms and devices coming into the workplace. Businesses had to deal with the growing number of personal devices and applications employees used in the workplace – and decide how they fitted into their overall business IT structure. As a result, the focus for many IT teams shifted to the management
of data and applications, with a lesser focus on devices. Desktop and application virtualisation became key elements to mobility solutions – taking the emphasis away from devices and endpoints and placing more focus on centralised and "as a service" solutions.
Further, in this age of mobility, customers expect their channel partners to become strategic advisors, and not just "tactical" resellers. Customers want to work with technology experts who are able to provide consultancy, not only for specific IT pain points but to help that organisation get ahead of the competition. As a result, in 2013 we have seen channel firms looking to develop expertise and specialisations that will allow them to drive long-term growth.
Dave Joplin, head of indirect channel, Expontial-e
It has been the year of transition for resellers. We have seen movement in terms of mergers and acquisitions, including MDNX and Griffin earlier in the year, and more recently Redcentric's acquisition of InTechnology. The reduced number of vendors in the market has resulted in a reduction in solely channel-focused partners, hence two routes to market strategy – direct and indirect – is now the norm, so partners need to choose the right vendor with the relevant protections in place.
Over the past 12 months there has also been a clear acceptance in the channel space that the future is cloud. More and more resellers are looking for network providers with a cloud-ready network to deliver their cloud services. I expect this trend to continue well into 2014, with resellers offering a broader portfolio of services.
Ian Finlay, vice-president of product, Abiquo
We saw a sharp decline in hardware revenues for the channel this year, due to users increasingly using the public cloud for compute and storage. This is backed by Gartner, which recently reported a drastic decline in the number of servers sold in EMEA throughout the third quarter. Because of this, we are seeing traditional hardware resellers looking to transition their business, working towards becoming cloud service providers – providing service-based offerings, instead of traditional hardware and kit.
Another key trend and talking point this year was around users provisioning Amazon accounts/Amazon Web Services (AWS) independently of the IT department. This had a detrimental effect on the IT organisation, not to mention the unforeseen costs involved. As a result, we have seen a demand from the IT department to regain control and visibility through the adoption of management platforms to gain visibility around what resource has been acquired and where. They also started to direct their attention to spending in the cloud, and therefore acquiring systems which include robust reporting functions. There have been many predictions around the rise of the hybrid cloud model, but it has not taken off. Yes, we saw users start to embrace a mixture of cloud models – for example, using half public and half private cloud or hybrid multi-provider cloud – but not the hybrid model that many had predicted. What we have seen and will continue to see is users choosing where to put critical resource – and interestingly, we're seeing more and more opt for public cloud. In my opinion, the idea of the hybrid cloud is not going to be a question of on or off-premises, private or public cloud. It is going to concern the use of multiple clouds, and the challenge will be how to manage and control all of them from one centralised point of view.
Andrew Mennie, general manager EMEA, Moxie Software
We expect multi-channel communications to continue transforming key market sectors, including retail, financial services, telecoms and energy. In the past, customers were predictable. If they had to lodge a complaint or make an enquiry, their only channel of communication would have been the front door or the telephone. Now, the customer is free to access an enterprise via any number of social media channels,as well as email, text, instant messenger (IM), in addition to the traditional methods.
The demand for multi-channel customer service and support is not a trend that is threatening to explode –it is already happening, and the ability to address each of these channels using a single platform will be a driving force in 2014. Enterprises are embracing the need to connect with customers through their preferred channel of choice, ensuring optimum
customer experiences.
Kenneth Fox, chief technology officer, Channel Mechanics
We have successfully rolled out our promoIT and demoIT modules with Motorola Solutions EMEA, which helps to streamline manufacturers' channel operations, and we are working closely with another large manufacturer at the moment, looking to do the same. Earlier this year we also won a National Irish Business award from Ulster Bank in the "innovation and emerging technology" category, which we we're really pleased with.
We launched the latest version of our channelIT platform in September, which includes multi-language and multi-currency capability. 2014 is looking to be a year of significant growth for the company, with a number of new customers at an advanced stage in the pipeline.
Anthony Webb, vice-president of channels, EMEA, Juniper Networks
As I reflect on 2013 and look ahead to 2014, I am struck by a number of key highlights from this year that tee us up for next. For many, the market remains cautious, but at Juniper we have delivered a number of key offerings in the past few months that put us on a strong trajectory for next year.
The recent launch of our MetaFabric datacentre capabilities and the widening of our software-defined networking (SDN) product portfolio position us as a central player in both these key markets. We have a complete datacentre offering, as well as an innovative security product portfolio, which should help us continue to build momentum into next year. 2013 was a tough year for many, and partners across the EMEA region have a constantly changing market to navigate. Many of our partners have chosen to upskill and cross-sell a wider portfolio, certainly as new markets such as SDN and cloud have developed over the past few years. New opportunities are created requiring some new investment. Resellers and distributors should take the time to consider which vendors offer the best business opportunity, supporting partners as they invest and increase the portfolio they sell.
Review of 2013: Part two
They should also consider which vendor has the better technology and with whom should they invest to build their strategy for the long term. Distribution will be a key element of these discussions, and Juniper acknowledges that its partnership with distribution is more important than ever, as is the service and support it provides to its partners.
Juniper also encourages its partners to provide their own specialised services to support end customers. This is an important part in growing their enterprise success and being much closer to the customer business. Our partners are a fundamental element in that success, and next year we will focus on simplifying ease of business, support and services partners receive, and the offers we make to them with accreditation programmes, training and education with a key awareness on profitability and margin.
Looking ahead to 2014, Juniper will continue to build momentum in the datacentre market and security space, working with existing partners but also investing in new partners to grow our channel support in the datacentre market, increasing the capabilities we have to scale to our end customers. As our portfolio grows, technology converges and becomes virtualised, and the size of the market opportunity increases, we will continually respond to these trends and strengthen our ecosystem of partners as we maintain a focus on collaboration.
Sean McCarry, senior director, CA Technologies
It has been a really positive year for CA Technologies, with strong acquisition of new partners across different areas. This has been especially dominant in the managed service environment, and within our Nimsoft service management technology, where we have definitely seen a buzz in the channel since the launch of the free Nimsoft Snap tool. We have also seen consistent growth for our security portfolio this year, with continued demand in the market in the areas of compliance and insider threats.
Read more on Sales and Customer Management