In depth: Getting ahead in the cloud
The channel must adapt to meet the demands of cloud computing and embrace the commercial opportunities it presents, writes Billy MacInnes.
This Article Covers
RELATED TOPICS

Download this free guide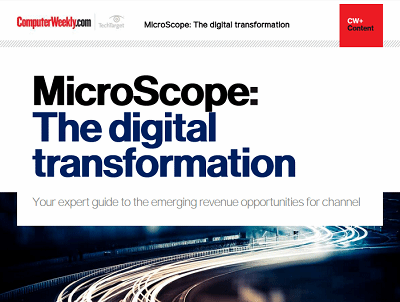 Emerging revenue opportunities for the channel with digital transformation
Digital transformation is a phrase that means many things to many people but for it to have any real relevance to the channel then it needs to mean a chance to make money. This guide will share some of the recent developments in the channel and the latest thoughts about the issue.
By submitting your personal information, you agree that TechTarget and its partners may contact you regarding relevant content, products and special offers.
You also agree that your personal information may be transferred and processed in the United States, and that you have read and agree to the Terms of Use and the Privacy Policy.
The channel must adapt to meet the demands of cloud computing and embrace the commercial opportunities it presents, writes Billy MacInnes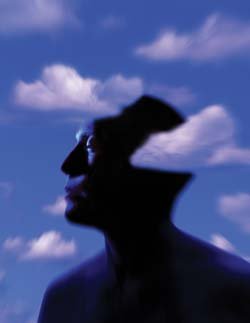 When Microsoft chief Steve Ballmer gets up in front of an audience and tells them that he is betting the company on a shift towards cloud-based services and software, adding that "when it comes to the cloud, we are all in", it is hardly surprising when those comments end up all over the press. And just to make sure no one might be labouring under the impression this was some bizarre slip of the tongue, Ballmer went on to reinforce the message in an e-mail to Microsoft staff.

While other companies have provided "some interesting components", they have also "defined the cloud in a narrow, one-dimensional way", he claimed. By contrast, Microsoft is "uniquely delivering on a wide range of cloud capabilities that bring increasingly more value to our customers".

Microsoft has made investments across the entire company, from datacentres to cloud platform technologies to cloud-based development tools and applications. "Today, nearly every one of our products has, or is developing, features or services that support the cloud," he wrote in the e‑mail. "As I said today, when it comes to the cloud, we are all in. We are all in
across every product line we have and across every dimension of the cloud."

He conceded there was "more work to do" and that Microsoft faced strong competitors (even if they are one-dimensional). The software giant would need to be willing to change its business models to take advantage of the cloud. "We must move at 'cloud speed', especially in our consumer offerings. And we need to be crystal clear about the value we provide to all our customers... We have great products and services in the market today and a range of new ones on their way. All of our products make the cloud better, and the cloud makes our products better."

Brace for change

Ballmer's enthusiasm for the cloud is understandable given the hype and momentum that appears to be building behind cloud computing in whatever form that people might give to it. But as his e-mail suggests, there are interesting issues, especially around the change in business models that suggest upheaval for channel partners.

Steve Brazier, CEO at Canalys, recognised one aspect of this impact when he suggested to MicroScope recently that cloud-based services delivered by massive datacentres could have a negative effect on the dynamics of the server market.

Server business could shift from ad hoc departmental level servers or consolidated servers inside a company "to the magical cloud", he said. Brazier could foresee the largest cloud service providers buying up servers in their thousands and a lot of that business ending up direct. He predicted that as customers outsource their IT infrastructure to the cloud, fewer servers will be bought in the traditional way.

But as with so often in the past, the channel expects to adapt to meet the new reality. Phil Doye, chief executive at Kelway, suggests that cloud will open up new commercial relationships: "We might sell less hardware... but we will be the route to market for cloud services."

For the moment, the initial work for most vendors promoting cloud computing, in whatever permutation best suits their offerings, is to start evangelising and ensure channel partners are capable of taking that message into the customer base - and delivering on it. At first glance, it looks like there could be quite a bit of work to do.

Conflicting views

An interesting perspective on the whole cloud issue surfaced recently when CA released its annual Channel Index within a few days of another report entitled Unleashing the Power of Virtualisation - Cloud Computing and the Perceptions of European Business.

While the Channel Index found 74% of channel partners believe customers will increase spending on virtualisation and just under half believe there will be a rise in spending on cloud computing, the situation at the customer end is a bit different.

According to the poll of European businesses, 11% consider cloud computing a short-term fad and another 72% need more convincing about its benefits. Which leaves 17% or so who are in tune with Ballmer's view that cloud computing is something worth betting the company on.
And while 70% are implementing or plan to implement server virtualisation, significantly fewer are looking to put in place the other steps - automatic provisioning and deprovisioning, dynamic resource allocation - that would move it from a static environment towards cloud computing.

This is not an anomaly of CA's survey. A similar study undertaken by Citrix - the Citrix Virtualisation Index Report - found that while 45% of companies in North America are using virtualisation to aid cloud computing, only 18% of companies in the UK with some level of server or desktop virtualisation have deployed it as part of a broader cloud computing initiative.

CA vice-president for technical sales, Colin Bannister, believes the disparity between CA's results from European businesses and channel partners may be partly down to the fact they are dealing with different segments of the user market. Channel partners, for the most part, are engaged with the SME market, an area where there has been "greater take-up of cloud-based computing".

He argues that larger organisations may have adopted server virtualisation to deliver cost savings, but a number of inhibitors, such as security, automation and management, are getting in the way of broader adoption of cloud computing in those types of companies.

Bannister says smaller organisations are more likely to move applications to the cloud and effectively outsource their IT. As a consequence, in an echo of Doye's comments, CA's channel is likely to end up with a broader range of managed service providers offering a range of cloud-based services, whether they be around infrastructure, software-as-a-service or applications.

Early adopters

The greater welcome being afforded to cloud-based computing by SMEs is, at one level, easy to understand. Many are unconstrained by legacy hardware infrastructure or specialised applications that larger organisations have accumulated over the years and which require significant investment to shift to the cloud.

It could be argued that many types of enterprise IT are, almost by default, the antithesis of cloud-based computing which, in its purest form, seeks to rationalise and standardise IT and deliver it as a utility. This may be why so few believe larger organisations will make a wholesale transition to cloud-based computing.

Fredrik Sjostedt, VMware EMEA product marketing director, agrees that organisations are not going to throw it all away and go into a cloud environment. "Their internal processes may not be optimised and they are not going to change by going straight to the cloud." He adds that 'core' applications are unlikely to be moved to the cloud, whereas what he terms "tier two workloads and non-mission-critical ones" will be.

For the moment, channel partners appear to be in the pound seats when it comes to being best placed to target the market most prepared for cloud-based computing, but there are still big challenges that need to be overcome. For a start, what role they will assume in a cloud-based environment.

Tamar Brooks, CA channel sales director, says there are a number of options, ranging from becoming a service provider and trying to offer everything, to delivering an infrastructure-as-a-service platform or becoming a reseller of a pre-packed cloud-based solution and wrapping services around it.

For the most part, she says partners that are already offering a managed service of some description are quicker to adopt to the cloud approach. "There are some areas where we are already working with partners, some where they are making steps to it, and some that are still talking about it," she observes.

Brooks believes that resellers will be able to pick up quite quickly on vendors or service providers that are 'black-boxing' solutions for them to resell. "There is a significant outlay, depending on the service offering, to move to becoming a cloud provider," she says. "There is an element of the channel that does not want to set up as solution providers in their own right."

Directional choice

Sjostedt says that while some solution providers and systems integrators are experiencing a tremendous amount of excitement and beefing up their capabilities to provide cloud-based services, there is a question to be addressed by channel companies about whether they want to build up a hosting capability or team up with someone else and resell theirs.

While some of the larger ones may build their own, most will not have the financial strength to do so. Whatever they choose, there is a role for partners. For example, they can respond to a lot of concerns companies may have in terms of where their data will end up being stored and replicated, how secure it is and whether it complies with the legal requirements for the territory they operate in.

"Ultimately, organisations care about the ability to execute on information they have - they don't care what it sits on as long as it is acceptable from a security point of view," he adds.
Meanwhile, CA's Bannister warns there has to be a new paradigm around how solutions are priced - a major shift from CA as a software supplier and from the channel partner to the customer.

But Brooks says it is something that will be delivered over time. "I have not seen any service provider switching off their traditional model and moving towards the cloud," she comments, adding that they tend to add a cloud-based offering to supplement the traditional offering.

Changing dynamics

Kevin Bland, Citrix UK and Ireland partner sales director, believes that channel partners need to address how they are going to motivate salespeople to get into a conversation with customers that will drive them into an annuity-based model. "They are not set up to do that," he argues, so they need to shift their compensation structures.

He says salespeople need to be compensated correctly from the start. "You need to make the right decision, not the emotional decision. The rental environment is like selling insurance. Success is based on selling again and again to lots and lots of people to build up annuity business. You need to have a length of time when that is reflected in business development. If salespeople are paid on closing business that is invoiced or capital sales, you are not going to shift that."

According to Bland, the most successful are those which have created another business to manage the cloud-based business. "Organisations that try to evolve from point A to point B have not seen a lot of success," he says, claiming it needs to be more radical, along the lines of reconstructing their DNA or setting up another business.

Sjostedt agrees that channel partners are faced with a challenge in trying to shift from a transactionally focused business approach to looking at the relationship they have with the customer. "If they spend a bit more time upfront and ongoing with the customer, that changes the dynamic in the relationship and they could uncover new opportunities they would not have seen before." But he says partners still need to find a balance because they need to bring in revenue on a monthly basis.

Sjostedt says partners will need to get involved in a long and ongoing discussion over the nature of their business. "Is it just tin you are selling or value add on top?" An especially pressing question given the big drop in server sales last year, a trend which he does not think will change significantly in the next two or three years because virtualisation is helping businesses to squeeze much more performance out of their servers.

Starting point

As a result, partners need to look at areas such as helping customers redesign and move to the private cloud, which is a much more consultative-led engagement. There is still the need to put it all together and a large amount of integration is required, as well as business process engagement. He argues another strength channel partners have is an "in country" perspective that makes them relevant to local customers, but if they do not use it, global cloud providers will come in and sell to their customers.

For channel partners today, the question is, 'How do I create a sustainable competitive advantage in my relationships with my customers? Sjostedt says this presents a big conundrum: "It is not just about how to stay relevant, but how to continue to increase our relevance in our relationships with our customers."

Bland also believes there has been too much focus on how vendors can deliver a pay-as-you-go model for channel partners. "Vendors have become too hung up on creating a pay-as-you-go capability for resellers, but that is putting the cart before the horse because you will only be engaging with resellers that understand what the model looks like. Our responsibility is to educate resellers to help them enter the cloud market.

"Partners need to understand what a good architected solution looks like and what the components are, and vendors have a responsibility to ensure they know that," he adds, pointing out that before Citrix introduced a pay-as-you-go model in June last year, a number of service and hosting companies and resellers were already offering a similar service on its products, even though they had to pay for the product upfront.

It is important that whatever partners provide as a cloud-based service or product, be it using their own infrastructure or someone else's, it is to a good standard, because the future will be defined by how successful the service is. "You only need one bad story to slow the market down," Bland warns, although he predicts half of the Citrix channel will be offering some form of cloud-based service by the end of the year.

UK companies that have signed up to Citrix's pay-as-you-go software licensing model represent 33% of the worldwide sign-up to the scheme. He adds that most of the partners engaged in this area are new to it or spin-outs, adding to the sense of a channel transformation that changes the mix on its partner side quite significantly.

Adding cloud to the mix

As we began with Ballmer's remarks, it is probably worth ending with a look at Microsoft's take on cloud computing.

Simon Gautrey, software plus services lead at Microsoft, echoes Ballmer's comments that the company is devoting a huge amount of energy to the cloud. Microsoft employees are being trained in it and the company has made an investment and commitment to readying the channel for the shift towards cloud-based services and software.

At the enterprise level, Microsoft views the cloud as a way to provide technology to organisations where people previously have not had it, possibly around a deskless worker version of Exchange for example. This also brings opportunities for Sharepoint.

But he says the "exciting opportunity" is in the SME space. Gautrey estimates there are as many as three million SME seats that Microsoft is not currently serving with a server-type product, opening up a huge market for products such as Exchange online and Sharepoint. "It is a really big greenfield site for Microsoft," he says.

Gautrey reiterates the vendor's commitment to using the channel to sell these types of products and says it has been on an 18-month journey with partners to arrive at the point where 1,050 Microsoft partners are able to earn fees from selling its online services based on Exchange, Sharepoint, Office Communicator and Live Meeting.

Customers are starting to ask channel partners for these types of products as they provide a level of technology and reliability that they would not have had access to in the past, he says. "SMEs have always wanted the technology. It is about enabling them to own it in a practical way. In the past, it has not been feasible for them to have it."

Gautrey accepts that selling and delivering anything new is always something of a challenge because it is new for the partners and they need to invest time in thinking about how they will sell and promote it to customers. He believes the organisations that will be successful in the long term are those that go on the front foot and take it to their customers.

And he argues partners can gain better margins than selling the product as normal. As well as the margins they make on an ongoing basis, there is also ability to make money from implementation and integration as the delivery of the managed service piece, while still making it an attractive proposition for your customer.

But channel partners need to think through the changes required to move from a revenue-driven approach to one where income is sustained over a period of years. "It is about investing in the business for the future and looking at how they start adding customers one at a time - rather than switching off the revenue-based business - to make it easier and more digestible," Gautrey says.

Which seems to suggest that partners should, by all means, get in to cloud-based services and software, but not all-in - not yet.


Photo: Rex Features
MicroScope+
Content
Find more MicroScope+ content and other member only offers, here.
Read more on Sales and Customer Management