Take me out for six million dollars
There are networks of zombie servers that Nick Booth discovers need to be taken out
The Uptime Institute is, as its name suggests, quite a risk averse organization. They tend to err of the side of caution if there's any suggestion that systems might not be available. But even they are encouraging members to take a hatchet to their IT infrastructure.

Download this free guide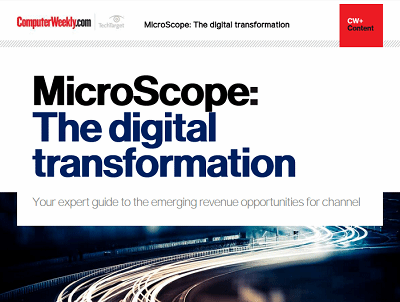 Emerging revenue opportunities for the channel with digital transformation
Digital transformation is a phrase that means many things to many people but for it to have any real relevance to the channel then it needs to mean a chance to make money. This guide will share some of the recent developments in the channel and the latest thoughts about the issue.
The institute's third Annual Server Roundup awards encourage enterprises to scale down their IT - without taking any risks obviously. And it's amazing what savings can be made, when IT bosses put their minds to it.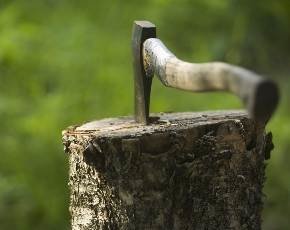 This year's winner is Barclays, which axed 9,124 physical servers from its data centres in 2013, using virtualization techniques to spread the load more efficiently. This cut power consumption by 2.5 megawatts which meant that the electricity bill will be US$4.5m less than it would have been.
This amounts to freeing up 588 server racks, 20,000 network ports and 3,000 SAN ports. Barclays estimated that has saved US$1.3m on legacy hardware maintenance costs. It must have upset a few commercial property agents too, as data centre footage is three times as expensive as any other type of office property.
Second placed Sun Life Financial replaced 441 servers from its data center with 54 newer, more efficient models and converting 75 physical machines into virtual servers. This saves 115 kW which cuts 100,000 canadian dollars from Sun Life's utility bill.
Most data centres are full of these zombies servers and it's about time we went to war with them, says Matt Stansberry, the Uptime Institute's director of content.
"Most shops do not have a disciplined approach to the lifecycle of applications and workloads. There can be applications sitting on servers that no one uses and old versions that were kept running while new versions were released," says Stansberry.
Often there's no financial incentive for IT departments to fix the problem, because it's the facilities management teams that pay the power bills. "One of our winners last year told me in confidence that it actually costs them money to remove servers – spending the staff time to physically go in and remove it off the floor and make all the adjustments," says Stansberry. The IT boss doesn't see the financial gains from getting that power, cooling and port capacity back.
As the Uptime Institute's founder Mr. Ken Brill used to say, "Nobody gets promoted for going around in the data center and unplugging servers."
Surely there's room for some kind of corporate social responsibility (AKA CSR, AKA marketing) initiative here. Big corporations have massive budgets for CSR, so surely some of that could be spent on resellers/systems integrators who could help them lower their carbon footprint. Not to mention their power bills. And their hogging of the national grid.
Scott Killian, the Uptime Institute's vice president of energy programmes, advises you to approach the relevant product and operations people and get their buy in, as they are the people that assume the risk, if there really is any. "This is typically done through a change management or workflow approval type of process," says Killian. "The financial risk of not removing the servers usually outweighs the potential risk of causing an outage when removing an under utilized or comatose server."
John Matthew Holt, CTO of Java virtualisation specialist, Waratek says most financial sector organisations have already virtualised at the hardware level. But there are still inefficiencies.
"Up to seventy per cent of enterprise applications will be idle at any one time, wasting valuable server resources. Given that up to eight copies of every application may be kept live for each one in use, sectors such as banking, ecommerce and telecoms can make significant operational savings from allowing virtualised Java apps to nap when idle," says Holt.
Waratek's involvement in the Fintech Innovation Lab found potential cost reduction of server infrastructure and total cost of ownership of between 50 and 90 per cent, This could potentially save the financial services industry $300bn over 5 years, it says.
Tony Occleshaw, director of marketing communications at Micro Focus, says you might want to get into IBM's channel. "There is growing evidence that IBM mainframes are being used as platforms to provision Linux and Windows virtual machines for users," says Occelshaw, "the original virtual machine could be back in fashion and at a lower cost of ownership."
Like IBM, Kemp Technologies is looking for partners in this area. Atchison Frazer, its CMO, identifies a security angle for selling these rationalization services. The big problem is that IT departments let legacy servers go out of service or support. They also fail to update IOS versions, security patches, compliance and governance controls. "Inadvertently they create windows of vulnerability for hacker or malware attacks that threaten business continuity," says Frazer. They also create a window of opportunity for the channel.
Financial services is probably the best market to attack, says one insider, 'off the record', because they have deep pockets and often buy the most expensive line items. Their kit will be distributed to niche workgroups - like high frequency trading – so they're constantly moving equipment in and out of data centres and co-location facilities in order to the fastest possible response times.
X86 machines, like true zombies, will never die. So it's up to the channel to take them out. They just need to find the right allies first.