Storage roundtable part II: Cloud growth continues
In the second part of our coverage of MicroScope's storage roundtable we discuss cloud and just what technologies are coming next
In the second part of the storage roundtable the big topic of cloud is covered with a warning that competition is going to be increasing on that side of the market. There are also some thoughts expressed from the panel about where the market is going next with software defined networking getting a mention.
Attendees
Nigel Houghton, regional sales manager EMEA Aptare (NH)
Peter Godden, vice president EMEA Coraid (PG)
Steve Mackey, vice president international Spectra (SM)
Stephen Hanna, EMEA sales manager Coraid (SH)
Nigel Tozer, business development director EMEA Commvault (NT)
Jacco van Achterberg, EMEA sales director Nexenta (JA)
Adam Thew, EMEA channel sales manager StorageWorks division HP (AT)
Alistair Washbourn, channel marketing manager EMEA Quantum (AW)
David Thompson, Dot Hill Systems (DT)
Thomas Pavel, director channel sales LSI (TP)
The advice coming from those storage vendors on the panel is for resellers to ensure that they are up to speed and clear about what they can do with emerging technologies. The margins are never quite as good if the service is not home-grown and there will probably be a need for a balance between partnerships and self-developed support.
Cloud
Q. Organisations are staring to leverage cloud for things other than archiving. Are channel partners seeing that as an opportunity?
NT: If you take the average reseller they would have put in clusters and that has gone as it's moved into the cloud. Some have started to understand they need to get into it but the margins for selling cloud services, if they are not your own, are not as good as they were selling kit.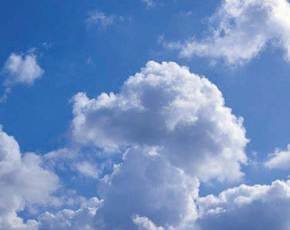 JA: We see a lot of the larger VARs getting into services rather than just shipping kit and for them it is an opportunity for monthly recurring revenues but they are now not just competing with the cloud vendors but also the Telco guys and I think it is going to become even more competitive in the next few years.
Different conversation
Q. Are you finding that as the storage world rubs alongside the networking and security there are different conversations that need to be had with customers?
JA: The desktop administrators need to talk more to the storage administrators.
Virtualisation
NT: Our growth has been driven by virtualisation over the last couple of years and it will continue to take a lot of customer budget.
AT: We have gone back to offering more education and assessment tools for the channel and offer a 50% save channel guarantee that the customer can save 50% on capacity.
Next opportunities
Q. Software defined networking seems to be gaining momentum and is clearly the next concept. Is that something for the channel to start looking out for?
AW: It needs to be aligned with file systems because it depends on what your data set is. If dealing with a large data set then you need to deal with it differently.
DT: There don't seem to be many of the networking vendors making much progress with a converged infrastructure.
PG: More VARs are driving on the applications and delivering successful infrastructure. People who can own the application own the stack and that will proliferate down the channel.
Further coverage:
Storage roundtable part I: Watch out for DAS and SSD
DAS popularity levels set to increase
SSD market consolidation expected