Honey, they've shrunk the datacentre
Big storage, computing and networking systems can all be packed into one box now. Nick Booth talks to "SAN-free" specialist Nutanix
I never quite got the idea of storage area networks. What was the logic of having masses of storage miles away from your computer, connected by a networking bottleneck? Talk about over-complicating things. If that wasn't awful enough, people had to pay a fortune for SAN and got locked into proprietary technology.
Meanwhile, the IT manager passed on the grief to their end user, in a sort of misery trickle down effect. If a department head wanted to get some sort of IT capacity for a project, they had to go cap in hand to the computing team to get their processing resources, the storage team to provision capacity on their network, and the networking team who would create the conditions for all the subsequent data traffic. What a palaver. In fact, it's worse than that, it's a series of palavers.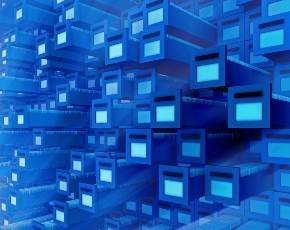 Now, however, the storage, networking and IT jobsworths may have had their day. Nutanix, which launched in the UK last year at BriForum London, has a way to bypass all this time wasting nonsense by packing all the computing, networking and storage functions into one box. Since the processors and the data are only inches away from each other, there's not too much travel involved and network bottlenecks are a thing of the past.
The box, the Nutanix Cluster, is like a mini datacentre, only a lot cheaper and far less fuss. "We do everything that EMC and NetApp can do, without the proprietary lock in, the networking bottlenecks and the high margins," says Howard Ting, Nutanix's VP of marketing.
The margins may not be as high as the markups you could make on SAN, but surely those days are over. Customers have wised up to that – and they've also become aware of the massive operational costs of supporting a SAN. So the Nutanix offering could become an easy sale for resellers. Entry to the channel programme is pretty simple, promises Alan Campbell, Nutanix's EMEA director. Despite the minimal barriers to entry to its partner programme you can still make competitive margins, he insists. "We aren't looking for mass participation. We want specialist virtualisation and cloud partners," says Campbell.
It's all about cutting the complexity of VDI and private cloud deployments, he explains. Cut the nonsense, collapse the two-tiered storage and computing model into one single scalable appliance and get the job done in a fraction of the time, is a summary of their rationale.
Is this the end of the SAN industry? I'm damned if I know.
But it could be the start of a new gold rush for resellers who can offer something cheaper, faster and more manageable to SMEs and enterprises. It could even make datacentre technology affordable to smaller businesses. "I'm not surprised that channel partners are looking to sign with Nutanix," says Ovum analyst Roy Illsley.
Read more on Storage Area Network (SAN) Solutions and Services