First Choice service from Nimans and O2 Wholesale
In the final part of a series of articles with O2 Wholesale, Richard Dawson from partner First Choice reveals how working with O2 Wholesale and Nimans helped him improve customer service
Moving into wholesale broadband has accelerated growth at Manchester-based comms specialist First Choice Technology – generating a 20% revenue rise, strengthening customer relationships and helping clinch significantly more sales.
The company, formed in 1999, specialises in connectivity, CCTV, infrastructure, IT and also traditional telephony. It has a mission statement of 'making technology simple'.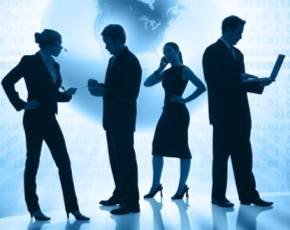 As part of this ethos First Choice Technology teamed-up with Nimans around 18 months ago – utilising wholesale broadband from O2 – to put it firmly in control of its own business affairs.
"Over the years we have succeeded in embracing and delivering converged technology solutions to start-up and single user businesses through to large national and international multi-branch organisations, from conception to realisation," explains Richard Dawson, principal at First Choice Technology.
"Our desire is to be retained by our valued clients and chosen to partner new customers in determining, delivering and supporting their technology needs – and working with O2 via Nimans plays a major role in this philosophy.
"We remain 100% focused on customer service delivered by real people who care about our customers. We are a completely independent and select our partners with great care. Our team is fully conversant with the sectors we support, the products we promote and the services we deliver. If we don't know something then we research their requirements and revert back to customers with our findings and recommendations.
"All our technicians and support staff are fully trained in the range of hardware, software and hosted solutions we promote and support. From conception to completion, business solutions are project managed and co-ordinated to meet the highest expectations."
The Sale-based company operates nationwide with a large client base in the fast food sector.
"Over the last 13 years we have continued to develop and grow with CCTV a particular area of expansion," outlines Richard.
"We've been working with Nimans for many years buying various comms products but it's only in the last year-and-a-half that we've been dealing with them on the wholesale side. We also work on the maintenance side and had worked with a number of providers in the past but it became painful working with them. Wholesale was an area we wanted to get into to give us more clout and overall control. We were dealing with a lot of billing issues anyway so we decided to take control ourselves. Now that we manage this ourselves, we get much fewer billing issues. Everything is more streamlined, so is quicker and easier to manage. We've cut out the middle man. The O2 broadband offering is very competitively priced which has helped attract many new customers.
"Wholesale broadband is our biggest seller and it's also helped us clinch more business with CCTV as we are now able to offer a complete package. It's a natural fit. We deal with a major pizza company and they have a lot of franchise sites. The first thing they want is CCTV with remote access and that requires broadband. Sales opportunities tended to be there anyway but now it's a lot easier for us to go in with more confidence as part of a one stop shop solution instead of dealing with multiple service providers."
"Broadband connections seem to get activated more quickly than before and in terms of the ordering side it's perfect and works really easily. There's always someone there on the phone dealing with my order. It's not just a big team where you get passed around. It's more of a personal service with just one point of contact. It's instant communication even on the faults side.
"Nimans is like an extension of our own team, someone we can rely on and trust. Communication is much better than previous providers. We get more out of it especially on the financial side. Connection revenue has gone up by around 20% since working with Nimans and O2.
Looking to the future, Richard concludes: "This business model has given us a great platform for growth. We have a different way of working that has really benefited us and also our customers. They put their trust in us and we put our trust in Nimans and O2. This helps with customer retention as it allows us to build closer working relationships with the strength of Nimans and O2 behind us. It's been a first choice decision!"
---
Richard Dawson, is principal at First Choice Technology