Taking wireless networks mainstream
Billy MacInnes looks at the role of the channel in delivering ubiquitous Wi-Fi
It is quite incredible how ubiquitous wireless networking has become. It is one of the first things people look for when they go to a hotel, restaurant, shopping centre, cafe or bar – or even when they are visiting someone else's home. The explosion in the use of smartphones and tablets has taken Wi-Fi way beyond something perceived as an occasional necessity for a laptop user checking his or her work emails while sipping a cappuccino.
But Wi-Fi is also a serious business because it enables organisations to provide access to employees and guests using mobile devices without having to physically attach those devices to the network. Just as we expect wireless access in everyday places, people are now starting to expect something similar in workplaces too. And it is no longer confined to larger organisations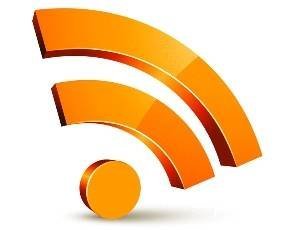 "It was not long ago that enterprise-class Wi-Fi deployments were only for the largest organisations with big budgets and significant IT resources," says Neil Langridge, marketing manager at e92plus. Why? Because they were overly complex and too expensive for most small to medium-sized enterprises (SMEs), and the security aspect required a different and often more expensive approach when compared to plugging in an Ethernet cable, he says.
But with bring your own device (BYOD) starting to take root on the back of huge growth in smartphone and tablet adoption, many organisations are being forced to look at Wi-Fi. "With the increased mobility of the workforce and ubiquity of mobile devices, from smartphones to tablets to laptops, wireless is quickly replacing traditional wired Ethernet networks as the primary connection point," says Langridge.
Wireless expectations
Barrie Desmond, director of marketing and global accounts at Exclusive Networks Group, also highlights the generational shift that is driving the adoption of wireless networking. "With the majority of employees now coming from generation Y and Z, there is a receding knowledge around what is meant by a 'wired' or 'wireless' network, or even what the difference is," he says. "It doesn't enter their thoughts. Today, everything is about wireless, whether it's around mobility, flexibility or continuity of connection, especially for SMEs."
According to Desmond, there is a growing expectation that every organisation will have a wireless network. "Together with 1GB wireless on the horizon, there are fewer reasons to resort to a wired infrastructure. Only desk-based users should be wired to stop them from consuming wireless capacity," he says.
Ian Kilpatrick, chairman of Wick Hill Group, says: "Wireless will become the primary network for a significant number of SMEs in the next couple of years because of the convenience, the widespread use of mobile devices, and the ability to minimise the costs of office layout changes." But it won't suit everyone, he adds.
Network capacity
Currently, 802.11n-based wireless networks do not have the performance to replace wired networks. It does not help that existing wireless networks have grown in an unstructured way, with access points added as greater coverage is required.
"Just throwing more access points at the problem does not make it better," says Kilpatrick. "It can make it worse, because of significant interference between access points. And an ill-considered approach can be intensely expensive because of the cabling and configuration issues."
Corey Nachreiner, director of security strategy at WatchGuard, says that while everyone has a wireless network, they still also maintain their wired network: "The issue is speed. Though wireless networking has certainly got faster, the speed gains do not always translate in the real world."
In mixed mode, which allows 802.11g and 802.11a/b devices, organisations will not realise the full speed that 802.11n offers. "And even if you had that full speed, it's still not as fast as a 1Gb wired network," says Nachreiner. "Many organisations still have certain internal needs, such as moving big files to file servers, that still benefit from a wired network."
SMEs embracing wireless
When it comes to wireless, the consensus appears to be that the SME market will be a good area to target in the future. Langridge says SMEs represent a significant opportunity for brand new Wi-Fi deployments. And newer Wi-Fi solutions do not have the cost or complexity of traditional wireless solutions.
"Next-generation cloud-managed, controller-less Wi-Fi delivers even more business value than legacy Wi-Fi options and is ideal for SMEs with a small IT staff, geographically distributed sites or remote offices, and a tight budget," he adds.
WatchGuard's Nachreiner believes the SME market is a great place to talk wireless. "I can't imagine a business that isn't looking to adopt wireless technology, and most already have. Even though it may not be the primary or only type of network, most businesses maintain at least a wireless guest network today," he says.
It helps that you don't have to lay cable, which can be expensive and unsightly. "If you are in any location that doesn't already have a network built-in, laying cable can be costly and time-consuming," he says. "If you have open environments, without walls, it may also look ugly to have cable lying everywhere. Any situation where having cables to every device is difficult." The same goes for situations where the client needs mobility but does not need really fast data dumps.
Dean Wilkinson, CEO at Airangel, reports that SMEs are starting to exploit the potential of wireless networking and one in four new business enquiries are coming from that sector. He suggests this is partly because, unlike with other technology areas where SMEs have had to follow in the footsteps of enterprise, wireless networking gives them access to these technologies at a fraction of the cost large organisations are prepared to pay.
Wilkinson says Wi-Fi has clear financial benefits for SMEs, with packages starting from as little as £15 per month for a 50-user hotspot. "Wi‑Fi solutions also provide greater flexibility than traditional networks, yet without posing any greater security risk as filtering can be applied and access is ultimately controlled by the business providing the Wi-Fi," he says.
SMEs are ready for Wi-Fi because it is part of everyday life, he adds. "What they may not realise is how it can help them understand and serve their customers better and help them win more business. This is where resellers can help," says Wilkinson.
"For example, if a business could easily monitor the type of device used when customers access the internet on their premises, they might choose to develop an app specifically for that device and avoid wasting effort on developing solutions for other devices."
Security and planning
But there are issues that need to be addressed to get wireless right for SMEs. Kilpatrick highlights security as a key consideration: "Security of connection, security of user access and security of data. Moving to a wireless network fundamentally changes security and most users don't recognise the difference between an environment which provides wireless access and a fully wireless network."
There are a number of security risks associated with a fully wireless network, such as misconfiguration, man-in-the-middle attacks, connection by unauthorised users, data-stealing apps on mobile devices, and rogue access points. To mitigate and counter these threats, he says, SMEs need to review the risks involved and their security policies. They must also communicate and monitor them so staff are aware of the importance of the policies.
Kilpatrick warns that organisations need to link their access points and associated policies directly with their firewalls, to ensure consistency of security. And SMEs should use a secure virtual private network (VPN) for connection and two-factor authentication to ensure only authorised users connect. There are a number of inexpensive two-factor authentication solutions available, and SMEs should ensure PINs are used on mobile devices and that antivirus is installed.
Desmond agrees that there are issues with wireless. He focuses on the "black art" of wireless planning and deployment: "Issues around frequency and planning are rife. For example, I know of a new state-of-the-art glass building where 4G and wireless failed because not enough planning was completed around the wireless infrastructure. Despite an increasing reliance on wireless networks, they do need to be planned and engineered correctly."
Daniel Fuller-Smith, EMEA sales manager at Toshiba BCD, also cautions against going for the cheapest issue. "Prioritising price over performance can be a significant drawback for SMEs if they are not educated on the risks associated with this," he says. "The cheapest option may, to give one example, lack effective voice implementation."
Nachreiner believes speed, or lack thereof, can also be a drawback. "Wireless is fast enough for most basic network and internet use – browsing, email, messaging, and even streaming video works well," he says. "However, if you want to share very large files very quickly, wired connections are better."
Reseller advice valued
The good news is that this leaves plenty of space and opportunity for resellers and channel partners to help SMEs select and implement the most appropriate wireless solution.
Langridge says the value resellers can add extends beyond the installation and configuration. He cites applications that are enabled by Wi-Fi, such as tablet-based learning initiatives in education, bedside care in hospitals, and customer service applications in retail: "Resellers have an opportunity to discuss Wi-Fi as a business enabler more than almost any other technology, embracing many departments. BYOD involves many technologies, and can help open up much larger projects driven by services as well as just product sales."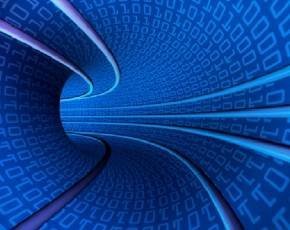 Wilkinson says resellers will need to be able to provide strong support as customers start to use wireless networks more and more: "However robust the system, users may have connection issues and hardware conflicts, so resellers need to be prepared to provide adequate support – in some cases, this might have to be a 24x7 helpline, in others it may only need to be email support. Resellers need to be prepared to provide this if they are to guarantee a positive user experience and not put their clients' reputations at risk."
But he is certain that they have an important role to play in a number of ways: "They can innovate and add value by developing solutions, such as Wi-Fi customer relationship management, around the Wi-Fi infrastructure. They can provide strategic advice to customers to show how Wi-Fi can help them grow their business, increase sales and improve their marketing effectiveness. And they can provide technical support to install and maintain Wi-Fi, whether that is to enhance existing hardware or to create a new infrastructure."
Desmond describes the wireless market as "a massive opportunity for resellers". While wired networks are growing at 5% a year, wireless is increasing by almost 30%. "Resellers have an opportunity to benefit from this change, by offering wireless products and services that help enterprises to develop a wireless infrastructure suitable for today's mobile users," he says. There are also training and education opportunities as resellers help to plug the skills gap.
Toshiba's Fuller-Smith points to the important advisory role resellers have to play in wireless adoption. Before SMEs consider selecting the best network for their business, many will require reassurance around security and data concerns before they feel comfortable implementing wireless company-wide, he says.
WatchGuard's Nachreiner believes there is no limit to the role resellers can play in helping SMEs adopt wireless networks: "They can suggest the right equipment, sell it to a client, help them with installation and configuration – including trying to figure out the right mix of WAPs and install locations to ensure coverage – and help them secure the network. It all depends on the expertise of the reseller and how much they want to sell in the way of services."
If he is right, that could be very good news for resellers. There is not much that can beat having a near ubiquitous role in helping to deliver, implement and support a technology that people expect organisations to provide in an almost ubiquitous fashion.