MicroScope ACEs 2013: Stand out from the reseller crowd
Amro Gebreel garners advice from channel figures about what resellers can do to differentiate their products and services in a highly competitive field
Most resellers want to stand out from the crowd. Awards, accreditations and coverage in the local paper can all help, but as MicroScope celebrates the winners of the ACEs, it occurred to us that the great and good might be able to offer some valuable advice to those hoping to be remembered by customers and peers alike.
Sukh Rayat, senior vice president, Avnet Technology Solutions UK
Industry awards and accreditations are important when it comes to distinguishing yourself from the competition. There is nothing more powerful than third-party endorsement, particularly from peers.
Who wouldn't want to be "Footballer of the Year" or an Oscar winner? However, to really stand out from the crowd, an organisation needs to prove its commitment to customer service, day in, day out, with the right skills, services and technology.
Building a strong, credible supply chain helps resellers stay at the top of their game. Working with the right distribution partner means that organisations can be confident they have access to additional technical skills and financial and logistical support when they need it.
Chris James, EMEA marketing director at Virtual Instruments
It is all a matter of knowing the customer and keeping up to date with new technologies. There are many new products, which can have services wrapped around them, that benefit users.
If a reseller already has a purchasing agreement in place, it is not necessary to stick to the mainstream products from the large vendors – it is an opportunity to be a little braver with the specification of an offer and include money-saving and performance-enhancing products from upcoming vendors in the mix.
You can see when a company is going to struggle; the tell-tale signs show that it has started worrying about self-image, rather than its cutomers. This is a bit like asking, Are customers more impressed by a new expensive watch that their reseller is wearing or by the fact that the reseller can save some of their tight IT budget with an innovative solution?
If a reseller thinks it is the expensive watch, that reseller needs to work hard on refocusing on its customers.
The same thinking applies to awards – they are nice to have, but many are mainly show rather than substance.
The best and most credible use of awards is to promote a great project or solution. Stay up to date with new technologies that can save on budget and improve performance. Innovation, backed up by solid delivery and support, will be noticed. Use the resulting solution as a reference and submit it to the awards bodies to help keep a happy relationship with the customer.
Greg Howett, CEO, jetNEXUS
Word of mouth and great references are always important. Resellers should not get lazy and rest on their laurels; they always need to think how to make their bid different. Quite often, resellers are competing against each other on price and value-add, as the solution has pretty much been laid out by the customer.
One way that resellers can differentiate is by not always using the same old vendors. This doesn't mean trying to sell customers something they don't want, but rather offering them a solution with all the functionality they require, but at a fraction of the cost.
Jonathan Gale, CEO, NewVoiceMedia
We launched research recently that found UK businesses are losing £12bn each year through poor customer service. This is not a loss to the economy, but to a business's competition, and over time, we would expect that money to gravitate to the companies that offer the best customer service.
Customers want personal and engaging experiences every time, through every channel; from the steps they take to interact with a company, to the agents they deal with. Organisations cannot continue to let business slip away. Listening to the needs of their customers is the first step. The second is actively doing something about it.
More online
Partners evolve to become cloud services resellers and MSPs
Betsy Doughty, director of channel development, Spectra Logic
Flexible solution selling is the biggest differentiator we see. Flexibility is great – if the customer is price shopping for what they know they need. Pre-canned solutions are great – if they work for the customer as is. However, being able to ask questions, listen to the customer and create a custom solution is key.
By being up to speed on the latest emerging technologies, having hands-on experience with those technologies, and being able to be the trusted advisor to the user on how best and in what timeframes new technology adoption is appropriate.
Being the trusted advisor on which technology options will really help solve a specific user issue, and advising against the ones that would add complexity or cost with limited end user benefit. In my opinion, it is not an either-or scenario. Awards and accreditations get you in the door. References keep you in the deal. Accreditations for the technical team are great.
Having engineers that are certified with the vendor's products they recommend are the ones that hear about the latest technology advances, have used all the options, and have firsthand, hands-on experience with the technology. Users love to be serviced by accredited/certified engineers. Resellers that create a personal relationship with their users and truly understand the problems the user needs to solve are always the most successful.
Finding the right technology to solve those issues and presenting them to the user, versus just fulfilling what the user asks for, always makes a reseller stand out from the crowd.
In terms of trusted advisors versus fulfilment VARs, the trusted advisor always stands out in customer preference.
Graham James, director of sales and marketing, incentive house AYMTM
A key factor is the level of engagement reseller staff have with the vendor – how well they know the products and how to fit them into total solution packages.
Engagement doesn't just happen though. The vendor needs to reach out and initiate a dialogue with the reseller, equip them with the tools they need be a valuable partner, and motivate them to take an active role. Not just with on-the-spot incentives, such as vouchers, merchandise and holidays, but through a long-term communication strategy – creating unique selling points, sales that make sense, product information, knowledge quizzes/ feedback surveys, upcoming developments, communication and reward – then being able to measure the impact of activity, what resellers respond to best and why this activity creates a noticeable improvement.
Barrie Desmond, director of marketing and global accounts, Exclusive Networks Group
Awards and accreditation are certainly important as they can validate a reseller's claims on quality and service, but while validation may help in some way to secure business, it does not actually generate business. A nice buzz inside the team, and a pretty plaque on the wall, is a means to an end, not the end itself.
Word of mouth is far more valuable. But what's to stop the mouth being that of the reseller? The best resellers will be those that have the best knowledge and experience, as well as service. So take that knowledge and experience to the marketplace.
My advice is to do the thinking for the marketplace, and get a reputation as a business that is looking forward on the customer's behalf.
Steven Armstrong, international channel manager, Xirrus
Differentiation is critical across all aspects of a reseller's business. Standing out from the crowd is very tricky in a hugely competitive and very diverse market space. Great resellers are often the ones creating markets and driving the latest trends to their clients in advance of the technology becoming banal. The value in "value-added" has to truly enhance the worth of the products they resell by including complementary products and services.
There has been a real shift in the reseller community over the past 10 years towards a service-led model; utilising professional service specialists and technical consultants to create more value in their offerings. In tandem with the "solution selling", this has created a number of niche specialisms – be it information assurance, business intelligence, networking, cloud or any number of other specific areas. The key is for the resellers to continually develop their proposition to stay ahead of the curve in their specialist area.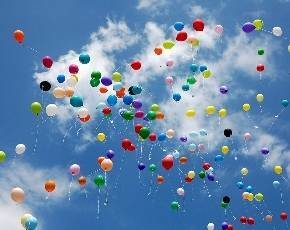 There are roughly two types of reseller – the "farmers" and the "hunters". The latter, spear in hand, pursue fresh opportunities and drive value to their vendors by discovering that all-important net new business and thus offering real value creation and true focus. This is a key proposition that vendors find hugely interesting and covet immensely.
Conversely, the farmers have generally migrated from the hunter and have entrenched themselves in the reseller community over many years. They primarily sell to end clients that utilise them for process and/or logistics simplicity or breadth of offerings – this is their value to the users, and is a very significant service that should not be under-estimated.
The farmers are also of great interest to the vendor community once a product or solution becomes vanilla to the market. The farmer has many fields in which to sow the vendor's products and, as such, offers a wide and diverse client base that perhaps is out of scope of the hunter. There are a number of things they can do to stand out.
Focus: Look at the areas in which you have skills and develop those in tandem with strengthening your communication to your clients.
Become a thought leader: Understand and nurture the emerging technology trends and become the trusted advisor on new technology to clients. Not taking a more holistic look at future trends can mean resellers are left behind when technology changes – virtualisation was an absolute case in point. Many resellers were late to the opportunity while others had already embraced the concepts and become leaders in the field.
Embrace vendors: Forging close relationships with vendors goes a long way to improving the value a reseller can offer around their vendor products.
Differentiate: This comes from offering something unique. Selling just the same piece of tin as the next reseller no longer cuts the mustard.
Vertical knowledge: This is vital to offer clients the solutions and services that suit their needs. Being a specialist in information assurance in government does not necessarily translate to a reseller having the skills to support information assurance needs in the finance sector for example.
Be disruptive: Conformity to the norms is a safe place to be. Taking a fresh approach to problem solving, client engagement and solution delivery always makes a reseller stand out. Being disruptive can be risky, so it must be handled carefully and with maturity.
Socialise their expertise: Resellers should use social media, blogging and the web to shout loudly about how great they are. This requires a strong social media and web strategy that takes time and investment to deliver and reap the rewards.
Strategic versus tactical: Getting the balance right between long-term strategic goals needs to be moderated with tactical engagement, both with users and the vendor community.
Read more on Sales and Customer Management