Sports sponsorship opportunities for channel businesses
The sports sponsorship market is growing rapidly, presenting greater marketing potential for companies large and small
After the summer of sport we've had in 2014, it can feel as if sport dominates most of the television schedules. And with an autumn of football and rugby just starting, there is little respite on the horizon.
Added to the superstars creating memorable moments at the World Cup, the Commonwealth Games and the Tour de France, quite a few corporate brands were also using these events to make a name for themselves.
Sponsorship of major events, teams and even individual sportsmen and women continues to be an attractive option for those working in channel marketing departments looking to make a name for their company.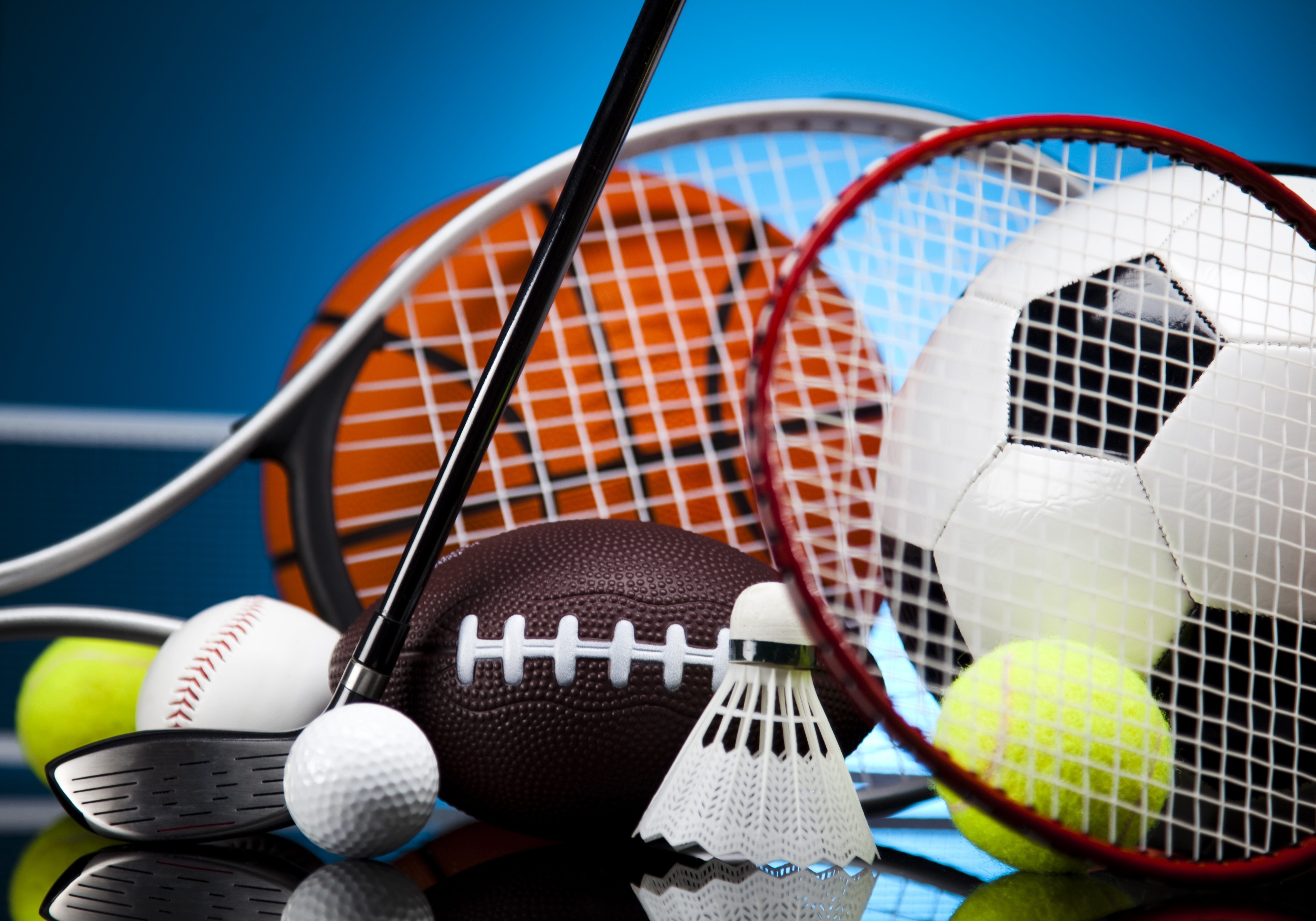 Examples are everywhere, in almost every sport, ranging from cycling to motor racing to rugby and football. So before things really heat up in the Premiership, and before the excitement of the summer ebbs away, now seems like a good time to explore the benefits of deciding to sponsor an event or become the technology partner to a major sporting occasion.
When the press releases come out from those that have chosen to put pen to paper and sign a sponsorship contract, the usual reasons given are not just to do with branding, but also as an opportunity to showcase some technology.
Dipping into some quotes from a few recent sponsorship deals provides a flavour of some of the reasons why some IT firms sign up.
"We are delighted to have established this Official Club Partner agreement with Watford. I have no doubt that the relationship has huge potential. Not only does it present us with some fantastic and unique promotional opportunities in our local area, but also enables us to promote our brand nationwide," said Martin Kent, Hannspree's UK territory manager, after the firm became the official display technology partner to Watford Football Club.
The hope is that rolling out screens across Watford's stadium will be a springboard for the firm to use it as a example of what can be delivered in an environment where monitoring what is happening on the screen is often as important as keeping an eye on the pitch.
This sponsorship signifies an opportunity to support one of the league's most exciting teams while promoting our innovative payment solutions worldwide

Joel Leonoff, president and CEO, Optimal Payments
Even firms that sign more traditional football sponsorship deals to get their logo emblazoned across the front of a team's shirts, are looking to get more than just branding out of the relationship.
Optimal Payments, a finance specialist that includes the channel among the areas it serves, recently became the shirt sponsor for Crystal Palace FC over the next two seasons.
The firm chose not to put its company name on team strips, but instead to give its Neteller online payments service some coverage as it looks to grow the user base for its financial offerings.
Joel Leonoff, president and CEO of Optimal Payments, said the deal would put the service in front of a huge audience. "The Premier League attracts the highest global viewership in international sports, with an estimated global audience of 4.4bn," he said. "This sponsorship signifies an opportunity to support one of the league's most exciting teams while promoting our innovative payment solutions worldwide."
In response, Crystal Palace chairman Steve Parish said the club wanted to work with a multi-market consumer brand and choosing the right partner had to fit with its culture. "Both Crystal Palace and Optimal Payments have experienced tremendous growth over the last few years and I feel confident we can help each other to continue that path," he added.
Meanwhile, Cisco put a huge amount of technology into supporting the Commonwealth Games in Glasgow, including 441 switches, 378 wireless access points, 40 routers and 2,300 IP phones.
The event provided a chance not only for Cisco to show it supports the Games, but also as a technology case study in its own right as it underpinned the networking infrastructure at the two-week event.
"We are incredibly proud to play our part in this world-class sporting event," said Phil Smith, CEO Cisco UK and Ireland. "Amazing things happen when you connect the unconnected, and the Commonwealth Games is the perfect platform to display the transformative power of technology and its ability to change the way we live, work and play."
The Commonwealth Games is the perfect platform to display the transformative power of technology and its ability to change the way we live, work and play

Phil Smith, CEO, Cisco UK and Ireland
Looking at a couple of examples in depth, it becomes clear that the days when a sponsorship deal was struck because the chairman had a passion for a particular sport are disappearing and there is now a serious amount of discussion about the process.
Avaya and the Winter Olympics
When it comes to major sporting events, Avaya has some form, having been involved with the 2006 Fifa World Cup as well as a couple of Olympic Games. Most recently, the firm was a major technology partner to the Winter Olympics in Sochi.
Simon Downs, Avaya's international marketing programmes and services director, says the big events transcend barriers such as language and provide a global platform to demonstrate that technology can deliver. It is even more important when the deal is to provide mission-critical support.
"We look at everything on its merits," he says. "We are looking at the specific event and whether it fits with our marketing messages, news profile and if technology is core to the event.
"What is the business case around it and what other opportunities will this drive? These are the main questions to which marketing wants positive answers."
But there is also a need to get some brand awareness and for it to be used as an opportunity for the vendor to involve partners, giving them a chance to meet customers at the event, as well as providing a platform that will spark CEO engagement because of the validation of an Olympics connection.
Downs says the decision to get involved with the Winter Olympics involved many senior executives at Avaya and there is no real appetite "just to have branding for branding's sake".
NetApp and road cycling
However, sometimes there are not too many opportunities for a vendor's technology to be used by the team or event they are sponsoring. Such is the case with road cycling, where it is very much about the bike, and hard to sneak in a high-end storage product.
It is raising the brand and helping the conversation that the channel partner is having with the customer, making it easier to engage with prospects

David Gingell, vice-president of marketing, EMEA, NetApp
NetApp's decision to sponsor a road cycling team was taken carefully. It concerned not just branding, but also looking for a sport that worked with the values the firm was trying to convey to customers. Over the past couple of years there has been an explosion in the interest in cycling, fuelled by a couple of British winners of the Tour de France and the cycling medals won at the Olympics. The sport is seen as environmentally friendly, healthy and, at the core of big competitions, relies on teamwork.
David Gingell, vice-president of marketing, EMEA at NetApp, says the firm first became involved when a former pro cyclist approached it in 2010 setting out his vision to build a cycling team.
The idea appealed to some senior executives at NetApp and the relationship began. It has since grown to the stage where NetApp shared the finish of Stage 3 of this year's Tour de France with partners on the Mall as the team rode by.
Gingell says it has helped raise the profile of the firm, particularly in the European markets where cycling has strong support, and has become something its channel partners are also involved with.
The sight of a couple of road bikes fitted to screens simulating race conditions is now commonplace at NetApp partner and customer events and it appeals to IT professionals who are helping to drive the current growth in interest in the sport.
"It is raising the brand and helping the conversation that the channel partner is having with the customer, making it easier to engage with prospects," he says.
This year, the NetApp team was invited to ride the Tour de France for the first time and ended up with a rider in seventh place. The team has grown from small beginnings to now look like a natural choice for a Grand Tour and that rise has provided plenty of branding opportunities for its sponsor, NetApp. Gingell adds: "It is a very positive story."
---
Market trends
According to Mostyn Goodwin, senior partner at OC&C Strategy Consultants, the sports sponsorship market is growing at a rate of 5% a year and more companies are opting to invest in marketing opportunities.
Goodwin has put together some thoughts about the current sports sponsorship landscape:
Football continues to be one of the most attractive sports for sponsorship and all eyes were recently on the World Cup in Brazil. The tournament attracts annual sponsorship of $1bn plus.
Although the World Cup (and Olympics) drive substantial short-term investment, sponsorship revenues fall quickly.
However, a set of emerging challenger sports, such as golf, cricket and cycling, are providing alternative sponsorship opportunities, at a lower cost to the sponsor.
In turn, these sports are becoming increasingly professional in terms of their commercial offering and understanding of the sponsorship landscape, making them even more attractive.
Golf is the largest 'challenger' market (sponsorship is strong, increasing at annual rates of 8-10% since 2006); the allure for a sponsor is based partly on the audience demographic, with a large portion of high disposable income supporters.
Cycling, while it remains the smallest of these challenger sports, has been growing at over 15% a year since 2006, with increased sponsorship born out of the sport's increasing popularity. There has been a huge increase in television coverage of cycling, with a 54% rise in the number of hours broadcast from 2011-12.
Growth in cricket sponsorship is accelerating (by about 15% a year between 2009-11), driven by the increased commercialisation of the sport (as the T20 format grows and the Indian Premier League becomes more firmly established). Pepsi, for example, recently renewed its deal as title sponsor of the IPL.
---
Image: Sebastian Duda/Fotolia