Is this the end of the PC era?
With sales increasingly in decline, is the sun setting on the PC's market dominance or is there still a reason to watch the market? Billy MacInnes finds it is not all over yet
Are we coming to the end of the PC era? Sales are falling and have been in decline for a number of quarters now with Gartner and IDC reporting a decline of around 11% in PC shipments for the second quarter of 2013.
The verdict from Victor Basta, managing director at mergers and acquisitions (M&A) advisory firm Magister Advisors is unequivocal: "The PC era was over some time ago. We are just seeing it become starkly evident now." Basta revealed that more money had gone into internet opportunities than into software and hardware combined over the past 18 months.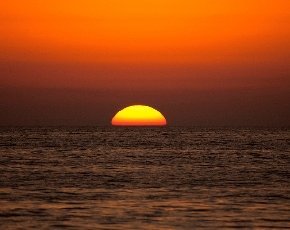 And he issued a colourful warning to those companies with strong associations with the PC industry. "If you're a store chain called PC World you might want to rethink your brand quickly if you want to be associated with the future of technology rather than antiquity," he said, adding there is also a "huge cloud over the recent Dell deal, which now looks like a mega deal headed for zero returns."
Mikako Kitagawa, principal analyst at Gartner, alludes to a "shrinking installed-base of PCs with inexpensive tablets replacing low-end machines in mature markets and becoming the first computing device for many people in emerging markets."
Jay Chou, senior analyst, IDC Worldwide PC Tracker, sees positives in the US market but says weakness in emerging markets is a "threat to a core long-term growth area". Chou thinks efforts to bring down price points and embrace touch computing could make PCs more attractive but added that "a lot still needs to be done in launching attractive products and addressing competition from devices like tablets".
Shift from tradition
Marie-Christine Pygott, senior analyst at Context, says the PC market is being hit by the shift from traditional systems towards tablets and higher mobility in the consumer space. This is having an effect on businesses through the demand for BYOD and "raises expectations of employees regarding the mobility and performance of their work systems". The low adoption of Windows 8 is also affecting the PC market.
Given that the PC era seems to be drawing to a close (or at least declining), this might seem a strange time to talk about PC innovations, especially when so much innovation at the client level is taking place outside the PC form factor.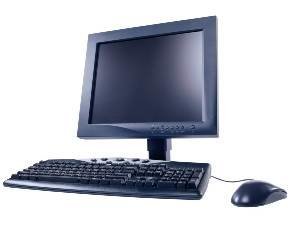 Nevertheless, Pygott does not believe innovation in the desktop is dead. "Innovation is now focused on either making the desktop very small, or providing touch-enabled systems that are almost like giant tablets or portable AIOs [all-in-ones]," she says. "Both trends are important for SMEs as they provide space-saving and movable solutions on the one hand and cable-less, sleek-looking systems that can be used as a whiteboard replacement on the other."
Simon Harbridge, CEO at Stone, is quick to dismiss Basta's obituary. "The desktop PC is still alive and kicking," he says. Like Pygott, he points to AIOs as an example of innovation, believing they offer "a perfect solution to SMEs that want a contemporary and stylish yet flexible form factor PC to inspire innovation".
He accepts that the ongoing proliferation of tablet and mobile devices is "fundamental to the next generation working environment and offers a host of enhanced features and benefits". But they can't provide storage capabilities for large amounts of data or high graphics performance for in-house design projects. "Desktop PCs still remain largely important to SMEs especially in the public sector as many employees rely heavily on this technology," Harbridge says.
The AIO factor also gets a mention from Fujitsu UK & Ireland business development manager Dave Shaw as an example of desktop innovation. The company's X913-T model "demonstrates ongoing innovation and a changing definition of what a traditional 'desktop' should stand for, how it should look and how users should interact with it", he says. It also incorporates presence-sensor technology that responds to user movements and gestures.
Simon Barnard, computing general manager at Micro-P, suggests the emergence of Windows 8 has "invigorated the AIO segment of the desktop market" and there will still be plenty of opportunities in the market. "Resellers should not take their eyes off the traditional desktop PC," he says. "The traditional benefits of desktop PCs – like their performance advantages and increased longevity – are relevant selling points for customers today. Certain organisations will still opt for desktop PC devices."
John McGlinchey, senior vice-president for global business development at CompTIA, predicts fewer SMEs will buy a PC that lasts for three years, opting instead for a terminal – be it fixed or mobile – "and a range of services that can be delivered to it". And while old desktop and server room infrastructure isn't about to disappear, it will "become part of a much broader mix of what resellers must offer. It's an exciting time, with big business opportunities for those who ensure their staff are in a position to exploit them".
Hybrid products
Darren Phelps, SME, mid-market and channel director at Lenovo (which has just overtaken HP as the number one vendor in the PC market), says resellers should be looking to sell hybrid products that "can meet a range of needs and serve a variety of different users in an organisation while saving money".
His definition of 'hybrid' encompasses PCs, tablets and laptops that can address multiple needs and mirror the agility of SMEs. Hybrid products can also help companies address BYOD problems, Phelps says, with the ability to switch from PC to tablet work modes mitigating the need for employees to carry multiple devices.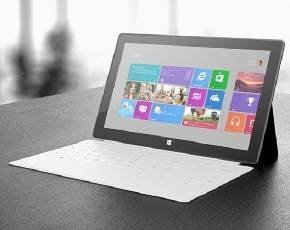 Tim Le Roy, head of marketing at Novatech, does not point to innovation so much as a means of prolonging the desktop's tenure in SMEs but opts for modification. In his experience, customers are buying for purpose, upgrading components or buying for energy efficiency. More than half of the computers Novatech makes are customised to some degree.
"SMEs have been buying custom-built machines for very specialist tasks and job functions for some time, but now they are looking more closely at different component specs for staff who, traditionally, would have had an off-the-shelf machine," he says.
Down-speccing by reducing hard drive capacity or using processors with on-board graphics can make a company's IT real estate "more efficient, more manageable and therefore easier to support".
Upgrading components can help extend the life of a desktop PC by two or three years. Mobile devices and tablets have short lifecycles that limit the ability to customise or to upgrade and radically increase "the risk of loss and theft and the associated data loss and insurance headaches that entails".
As for energy efficiency, he says that a networked suite of PCs in a call centre is "easier to manage for power efficiency with system tools for shutting down, hibernating and re-booting – all of which are more problematic with a suite of mobile devices".
Managing the mobile devices
Management is something picked up on by Shaw at Fujtisu. He says Intel Small Business Advantage, for example, integrates software components to help SMEs automate PC management across system estates, simplifying the day-to-day management of PC hardware.
"This is especially important as SME hardware estates change and adapt with PCs, mobiles and tablets all coexisting together," Shaw says.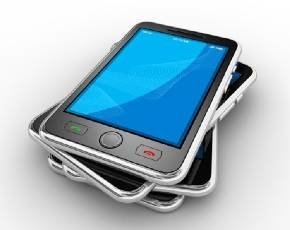 Pygott at Context believes PC innovation is moving towards an array of different form factors in the desktop, notebook, tablet and "inbetween" sector – and away from standard sizes for desktops and notebooks. "There will be an increasing variety in form factors with the aim to please a wide range of user scenarios and to be able to save data, partly locally but mostly in the cloud," she says. "As it is not clear yet which will become mainstream, many vendors are trying to offer all sorts of form factors to provide as much choice as possible."
Shaw foresees a convergence of client devices with features being shared from mobile and static devices, touch-based functionality, slim chassis and integrated power supplies are appearing in static PCs while high-performance CPU architectures, ports and connectivity are moving to tablet devices. He says PCs have upped their game and improved significantly in aesthetics and design, while leading the field in terms of energy efficiency and green credentials, through technology such as zero-watt and zero-noise. "The PC is not dead; there will continue to be demand for static devices for a wide range of fixed-location user profiles," he says.
Scrappage schemes
That's not stopping some vendors from trying to convert desktop users to ultrabooks with desktop scrappage schemes, notes Micro-P's Barnard. Toshiba has introduced a Desktop Scrappage Scheme for SMEs, offering £200 towards a new Toshiba Portégé Z930 Ultrabook for each desktop submitted to be scrapped.
"Such schemes, combined with improvements like the increased performance and flexibility of smaller form factor devices – such as the Acer Iconia W3-810 – means users are no longer compromising performance and functionality for mobility," he says. "Beyond the desktop PC, there are some tantalising propositions to consider."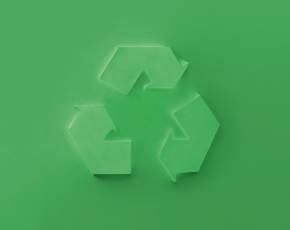 He says resellers need to keep up with the latest product launches to "ensure they are best placed to exploit the opportunities that arise from changes in the PC market". They also need to use the technology in their own business so they can understand the benefits and advantages of using hybrids and ultrabooks and communicate them to their customers.
Needless to say, distributors such as Micro-P are a key conduit between vendor and reseller to launch new products. They can help resellers to be better-educated and informed "which leads to better service for their customers and helps them to make more informed choices about when buying a traditional desktop PC or the latest tablet or hybrid".
The consensus appears to be that whatever happens to the PC market, resellers should put themselves in a position to sell desktops, notebooks, ultrabooks and tablets.
"Resellers need to be able to provide as many different varieties as possible which is trickier than just holding a few standard products," Pygott says.
"They will also need to be able to offer advice to customers who need to find a solution that suits their needs. It is important for resellers to receive the necessary training from vendors to be able to achieve this."
Or, as Shaw puts it: "Resellers should position themselves as providers of a cross-spectrum of client-based technology, comprising multiple form factors each tailored and designed for specific user profiles. Specialising in only the PC concept will no longer suffice as there is certainly no one-size-fits all approach."
Value-add services
That does not have to be bad news as such, more a case of making sure they can provide the services customers require to adapt to the changing IT landscape where the desktop PC is only a part of the story.
Further reading
Microsoft, PC manufacturers share the blame for the desktop downturn
What to do before you migrate: Windows 8 migration station
Buying Windows 8 PCs for your company? Do your homework first
"Resellers need to provide value-add services that help organisations profile their user base and workforce, accurately segmenting worker roles and ultimately defining a fit-for-purpose and suitable set of devices to meet each users' needs while being fully integrated with the core systems," Shaw says. Resellers that adopt this approach and offer a full array of client products will be in a strong position to meet customer requirements and deploy the right solution mix.
Whether you accept the PC platform is continuing to innovate depends on whether you think it is dying or morphing into something else.
Is the PC confined merely to the desktop and notebook? And do AIOs and ultrabooks represent true innovation in those form factors?
After all, Apple has had an AIO since 1998 and an ultrabook since the Macbook Air was launched in 2008. And given the disruptive effect of tablets and smartphones in a world where business IT is increasingly focused on mobility, are innovations such as AIOs (or ultrabooks for that matter) really all that significant?