Ipswitch sales boss talks channel evolution, future roadmap
Ipswitch Network Management Division VP of international sales Alessandro Porro discusses the evolving nature of the channel and reveals why he wants to talk to Microsoft and VMware resellers
Ipswitch was founded in 1991 on the belief that large IT vendors made things unnecessarily complicated. It bills its portfolio as helping boost business productivity, saving time and money by being easy to learn and use, and support and maintain.
Split into three divisions, covering Network Management, Managed File Transfer and Communication, Ipswitch has come to be known as an SME-centric vendor, although it maintains a good amount of business with Fortune 1000 companies, of which it claims to have over 90% on its books.
Indeed, according to Ipswitch's own stats, over 150,000 networks now depend on the Network Management Division of Ipswitch for integrated network monitoring software, including wireless networking, server and application performance management, end-user experience monitoring, and network configuration management.
In its domestic market, the US, Ipswitch does a good amount of business direct, but internationally it has long relied on an established channel of resellers, with which it deals both direct and through distribution. MicroScope sat down with Alessandro Porro, Ipswitch Network Management Division vice president of international sales, at the firm's offices outside Boston, MA, to get his take on the changing nature of the channel.
How do you see the channel as relevant to what Ipswitch does at this point in time?
Frankly, outside of North America the channel has been everything for us. We identified long ago that the best way for us to be able to expand overseas was through a two tier channel and specifically through VARs and VADs where possible, through which we not only wanted to encourage and nurture their ability to learn about our product and be able to search for business for ourselves, but also to which we could send business leads. This has been the model from day one.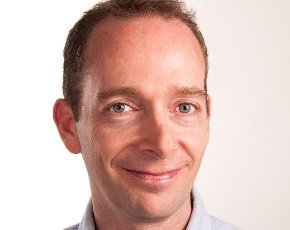 We have seen other companies – whether competitors or not – adopt different strategies but we've been steadfast in believing that this is the best for us, and our partners have appreciated our support and our loyalty throughout the years.
I frankly think that for as long as Ipswitch's Network Management division is in business it will be through these partnerships.
But the market is changing, and although Ipswitch established its name as an SME network specialist, now you are moving towards system integrators and enterprises. Does that change the culture of Ipswitch's channel?
The answer to that is, I believe, no. We have no intention of changing the way we develop or license our products. The reality today is the majority of our sales are into networks supporting between 100 to 300 or 500 devices.
What has happened throughout the past couple of years is that as our solutions have become more scalable as the portfolio has expanded and as we see the development of the roadmap over the next one to four years, the synergy that we've seen with the work that system integrators are already doing with our products is naturally growing and will continue to grow.
So we're not going to abandon whatsoever the model that has brought us and our partners to where we are today. I just think that the natural expansion of our business reach will take us towards involving the system integrators more.
Ipswitch has talked about a 30% - 60% sales split, where 60% goes through two tier VADs and VARs and 30% goes direct to resellers. Will that change?
So today the mix is approximately 30% of the business goes directly through some VARs, and almost 70% through two tiers. Occasionally there's some direct selling, once in a blue moon when for some odd reason the customer does not wish to buy through partners.
I would project the ratio moving forward through the next one to four years, as still 30% through direct VARs, but that 70% is actually going to be a split between integrators and distributors, I believe about half and half, 35% and 35% each way, and certainly it remains to be seen if that's how it pans out, but I project a significant chunk of that being through integrators.
The crucial thing to remember is that we think the pie will be much bigger as well, so revenue volume through two tier distribution will not fall.
You're engaging with SIs already. These are much bigger companies and have different cultures to smaller VARs. How do you propose to engage with SIs as opposed to VARs?
Just to be clear I think that the reason why the engagement with SIs is growing and will continue to grow is by virtue of the expansion of the portfolio, and by the fact that the upper tier of the market is becoming more interested in our solutions via integrators.
In terms of how we approach the SI business, our pre-sales technical staffing levels are going to have to increase for sure. There is going to be more contact there, just as there would be if we were dealing directly with the end user. The pre-sales technical team will be more supportive of the relationship with the SIs, so as to ensure that the model through them is working appropriately.
Is that something that is already in place or something that you plan to put in place?
Slowly but surely we are putting that in place already, but do remember that there is a big investment in R&D and while the bigger, or I should say initial, chunk of that investment is in R&D and the product roadmap, there's actually an expanded or bigger plan which involves investment in other departments, such as my own, which will be reflected in the appointment of more pre-sales technical engineers. That is kicking off in January 2014.
More on Ipswitch
And as these changes occur do you expect to see partners with different skills coming onto your radar?
That is very likely. For example, partners that specialise in the virtualised world, so virtualisation managers, rather than core network device people, are likely to become of bigger interest to us.
So would it be fair to say that you'll start seeing more Microsoft Hyper-V or VMware partners, for example?
Exactly.
To distribution then. In the UK there has been consolidation in your channel with Computerlinks being bought by Arrow. Does this change anything for you?
For me this was a surprise. My team on the ground in the UK maybe had a bit more of an inkling that that would happen, but I don't think they did.
In the short term, it doesn't appear that that will change much, in fact we've worked with Arrow in other countries, including currently in Austria. Of course that doesn't necessarily mean anything because we will be dealing with a different entity in the UK. However I don't anticipate any short term impact at all.
In fact I'd hope that the Computerlinks chaps, who we've worked with for so many years, will stay there.
How would you characterise your distribution strategy and relationships?
To give you an illustration, while in the US the business we have distributed with Ingram Micro at one point, and Tech Data now, which are clearly broadline distributors, in our non-US selling strategy we have intentionally steered away from Ingram and Tech Data, and Computerlinks has definitely, for us, been a value added distributor.
What we've observed over the past few years is that Computerlinks was doing a great job for us in recruitment and maintenance of a certain profile of reseller base, and we naturally were seeing more and more activity, such as communication, side-by-side work and some projects with the highest-level VARs that naturally transformed itself into a direct relationship, and we certainly had extensive conversations with Computerlinks about that.
The dialogue between the MD at the time and myself was very collaborative. It was not antagonistic at all, we understood where we wanted to go and we still understand where we could provide good value to each other in a bit of a different structural relationship.
I think that will continue, we don't see it ending as I said, even if it is a different dynamic.
So to sum up your final thoughts on Ipswitch's channel?
We're very supportive of our channel. We want to nurture it as much as possible. We consider them an extension of our work first and foremost and we will continue to go hand in hand with them constantly.