Interview: ACEs lifetime achievement winner Steve Raymund
Interview with this year's ACEs lifetime achievement award winner Steve Raymund, chairman of Tech Data
There are only a handful of people in the channel who can look back over a career that was not only successful on a personal level, but one that has had a lasting impact on the market they operated in, changing it forever.
Among the select few there is one name that immediately conjures up thoughts of distribution, global ambitions and a passion for the channel that still burns brightly: Steve Raymund, chairman of Tech Data, whose career has helped shape what we all expect a modern distributor to deliver and changed the understanding of what global logistics really means.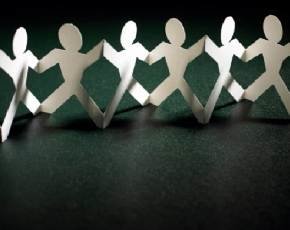 But the Raymund story started with a fairly humble beginning, and had it not been for his ability to overcome a potentially business-ending challenge, the past few decades might have turned out very differently. This could have remained a tale of a small computer supplies business operating in one state in America.
After completing his graduate studies and a spell in a bank, he was invited to work for one of his father's businesses. The choice was between a manufacturer rep company selling to the aerospace and defence sectors, and a small, local computer supplier-distributor that was turning over around $1-$2m a year. It was the latter that a young Raymund opted for, and hence began his channel career.
"Computers were a remote activity, not how it is now, with people in the bank using slide rules and multiplication tables. But it was starting to change - the Apple computer was already out and IBM had released the PC," he says.
Management crash course
At the time, Tech Data was selling storage cassettes and other digital media, and it specialised in focusing on its local geography. With an established local business that had fairly long-term clients in the Florida area, life was fairly stable, and getting a business education seemed to be going at a steady pace.
Until the decision by a breakaway group of staff to take the bulk of the client base with them, that is, which left the business reeling. For someone very early on in his management career, Raymund faced a major challenge, and the decisions he made in reaction to these developments were to shape Tech Data's future.
"The seminal event happened a few months after I arrived when a number of employees left en masse for a competitor - they took lists and customers and almost put us out of business," he recalls.
But when one door closes, another one opens, is the way Raymund describes what happened next. The company fell back on its remaining customers and focused on keeping going. "It was a massive challenge at the time and we had to scramble anything to find new revenues, but we had one product on an exclusive basis, and that revenue remained," he says.
The money that came in from that business kept the wolf from the door, but it was almost like starting from scratch. The business did start to re-cover, however, attracting fresh vendors and delivering growth of between 40% and 50% annually.
"Personally, I learned a life lesson which helped me develop a sense of tenacity and optimism," is the conclusion Raymund has come to now, when looking back on a time that could have killed his business.
Growth plans in action
But even having survived, Tech Data remained a small, local computer supplier. Over the next few years, however, Raymund developed a strategy that would make the business a household name in global distribution.
The key was an ability to listen and understand what the customer at both ends of the supply chain wanted. As he got closer to vendors and started to realise what they were looking for in an ideal distributor, it shaped the strategy he developed.
"I went to Comdex and reached out to vendors, formulating a pitch based on what they were looking for - which was growth," says Raymund.
The pitch was based around offering a distribution partner that could underpin market expansion with a smooth logistics effort that would ensure that both vendor and customer were happy with the results.
One of the first vendors to experience the benefits of working with a distributor that was determined to grow the market and support resellers was Panasonic, and once Tech Data had a working example of its methodology, more people became interested.
But supporting and delivering growth was going to raise some major questions for Tech Data, and although Raymund says he "didn't do anything too radical" at that stage, the question of expansion became a more pressing one.
The perspective of American companies looking to expand is first to try to cover the US nationally - no small feat. Setting up a series of next-day warehouses to ensure service remained high, as well as buying products in ever greater volumes, Tampa Bay, Atlanta and New Jersey became associated with the Tech Data name.

Key dates in Tech Data's history
Founded in 1974 by Edward C. Raymund, father of the company's chairman and former CEO Steven A. Raymund.
In 1983, Tech Data became a wholesale distributor targeting the reseller markets, running its operations out of a small office/warehouse building in Clearwater, Florida.
Having established a network of pick, pack and ship facilities across the US, it expanded into Canada in 1989.
In 1993, an export office was set up in Miami to service the Latin American market.
The first foray into the European market took place in 1994 through the acquisition of Paris-based Softmart International.
In 1998, Tech Data took a majority interest in Munich-based Computer 2000.
In 2003, it acquired Azlan, along with a couple more distributors in France.
In October 2006, Steve Raymund stepped down and Robert Dutkowsky was named CEO of Tech Data.
With the US covered, the next logical step is to head North of the border, so Canada was next to get a Tech Data office. By this time, the revenues were into the double digits in the millions column and kept rising.
Thanks to a spell abroad as a young man, Raymund was not phased by the idea that one day the company might venture across the Atlantic. But before that could get going, the industry was hit by the hangover from the millennium and the dotcom bust. For Raymund, it presented a further test of his management abilities. "It was very painful, but we already had experience in painful things," he said.
With little business to be had, the market entered a phase of cost-cut-ting, and in an atmosphere of belt-trimming and aggressive competition, Raymund steered the business through to recovery.
Shaping the IT channel European expansion would follow, with Computer 2000 becoming the UK arm of the Tech Data family.
Other changes were taking place, which sadly many in the channel now take for granted. Raymund led the charge to develop not just distribution, but also the reseller models.
"The business as an industry has been around for 40 years. Lots of important steps have been made but are taken for granted: the ability to deliver next day, a high degree of availability, target label shipping, virtual warehousing with systems and services on top," he says of the changes in distribution, including its role as a major source of credit.
Resellers and distributors are all involved in delivering a solution, and despite a world changing with cloud and consumerisation, Raymund is still optimistic that the channel has a future servicing customers.
He points to the size of Tech Data's current Apple business as one indication of the way it has kept up with change, along with the growth of its Brightstar operation, which is "on the cusp of being the largest mobility distributor in Europe".
Raymund himself took a step back in 2006, after a 25-year stint, and ushered in a new CEO to run Tech Data. He takes great pride in the fact that Bob Dutkowsky neither fired a great many of Raymund's people or felt the need to change strategy. The past 15 years have seen greater expansion into Europe and entry into fresh technology markets.
Distribution, with its slick logistics engine, credit supply and range of services including marketing and training, often gets taken for granted. But we can only take advantage of those things and the might of global distribution thanks to the efforts of passionate figures, such as Steve Raymund, who have dedicated their working lives to making the channel better.
---
Image credit: Creatas