Five Minute Interview: Steve Demianyk, Ipswitch
This week the Five Minute Interview catches up with Steve Demianyk, UK and Ireland channel manager for Ipswitch's Network Management division
Tell us what you do for a living
I'm the UK/Ireland channel manager for Ipswitch Network Management Division. That certainly baffles people at dinner parties when I'm asked.
Why are you the right person for this job?
I have worked in the IT industry on and off since 1996 working for a distributor and now a vendor so have a wealth of experience of IT and the channel in the good times and lean times.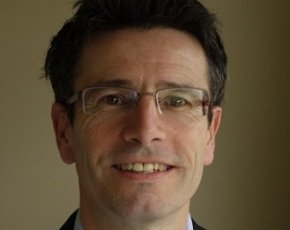 What gets you up in the morning?
I know that I should go into how passionate I am about the IT industry, etc, but to tell you the truth it's my next door neighbour's starter motor which makes a terrible noise when she starts her VW Golf each morning. It's developed into a Pavlovian response. First the screeching starter motor then my legs to swing out of the bed.
Who helped you get to where you are today?
Many people have influenced me over the years. One in particular is Trevor Silvester. Nothing to do with IT but a great guy with great values and a cracking sense of humour. He does business/life coaching through his practice called The Quest Institute if you are interested.
What is the best business advice you have received?
Get into a business you enjoy doing, play to your strengths, be yourself (no one can do that better than you) and don't do something just for the money that will take care of itself if you enjoy what you do. Plus learn from your mistakes.
What advice would you give to someone starting out today in IT?
The above advice works for any business or occupation you are in.
What is running on your smartphone?
What smartphone?
What does the next five years hold for the channel?
Vendors will always partner with distributors and resellers that have the necessary value add to grow their business. One of those value adds in my opinion is the technical ability and knowledge to offer professional services alongside the products they sell. This offers higher margin to the distributor or reseller and is an excellent value add for vendors that have limited resource. The channel will also always offer vendors greater exposure into new regions, especially if the vendor is a new business that is technology led rather than marketing led. The key thing for the vendors, distributors and resellers is to always be aware of each other's strengths and weaknesses and work closely to grow the business – we are partners after all.
Share something most people do not know about you?
I crossed the ball that Fish from Marillion (lead singer for a 70s rock band for all you youngsters out there) nodded in to clinch victory in a highly charged media charity football match – there's a bit of low wattage name dropping for you.
What goal do you have to achieve before you die, and why?
To finally get recognition for that cross!
What is the best book you have ever read?
Hard to say but the latest (which is a candidate) was Groucho and Me - an autobiography of the man that left you none the wiser about his life.
And the worst film you have ever seen?
I could list a few but Waterworld stands out even after all these years.
What would be your desert island MP3s?
Here are few I'd take listed by genre:
Rock: Kid Charlemagne – Steely Dan
Dance: Let's Groove – Earth Wind And Fire
Crooner: It Happened in Monterey – Frank Sinatra
Latin jazz – Garota de Ipanema – Astrud Gilberto
Ska – Monkey Man – The Maytals
Country – It's 5 O'Clock Somewhere – Alan Jackson & Jimmy Buffet
Rn'B - Green Onions - Booker T & The MG'S
Lounge – Theme from a Summer Place
What temptation can you not resist?
I'm sure they are all very charming but I've never met any of the Temptations.
What was your first car and how does it compare with what you drive now?
My first car was a Mini. I'm not really into cars. I see them as a thing to get me where I need to go. I drive a Toyota Prius - there you forced it out of me.
Who would you least like to be stuck in a lift with? Why, what did they do?
Jennifer Aniston - her constant phone calls and letters are a distraction when you are trying to grow business through the channel. It's all very flattering but it's starting to wear me down.
If you could be any animal for a day, what would you be and why?
A cat – they do nothing all day and demand the top of the milk every morning.
If you could have represented Great Britain (or your home country) at one event in the 2012 Olympics, which would you have chosen and why?
Faffing about when it comes to figuring what to wear on a night out – I'll stand toe to toe with anyone on that.
If you were facing awesome peril and impossible odds, which real or fictional person would you most want on your side and why?
Peter Griffin – he seems to have the ability to wriggle out of most things.
And finally, a grizzly bear and a silverback gorilla are getting ready for a no-holds-barred rumble. Who is your money on and why?
I'm not a big fan of senseless violence. The only decent thing to do here is remind them that we've all had a lot to drink and not ruin what has been a perfectly good night out.