Five Minute Interview: Mike Mayer, PEER 1
We chat to Mike Mayer, global director of PEER 1 Hosting's channel organisation, in this week's Five Minute Interview
Tell us what you do for a living.
I am the global director for PEER 1 Hosting's worldwide channel organisation
Why are you the right person for this job?
I think it is less about me and more about the leadership team at PEER 1 Hosting as a whole. The development of a strong channel depends on the keen understanding of how the ecosystem works and how to make it work. The datacentre continues to evolve and we see more customers moving from on premise/in house datacentres to cloud and on-demand resources. This evolution requires expert consultation and a strong alliance among partners to deliver the right solution the first time around. There is a lot of trust required to making these alliances successful from all parties involved. We are a very 'human' company; we believe in our people and customer's experience always comes first. I believe partners that value customer experience above all else will continue to be drawn to us and we strive to deliver nothing but exceptional results.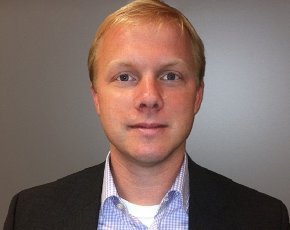 What gets you up in the morning?
Well, my children usually! Aside from that, I am fortunate in that everything I set out to do each day is toward a greater good. I have a great job and I bring people (customers and partners) together to improve their business and better serve their customers. It's hard not to get excited about that each day. The demand on PEER 1 Hosting from our partners is great these days. It seems like every day we are celebrating another big partnership or win. That is a fantastic place to be in.
Who helped you get to where you are today?
Oh, there are too many people to thank. I have been fortunate to have some great mentors and inspiring leaders over my life and my career but I would have to say it's my children who teach me the most. Running the channel is sometimes a lot like keeping the peace in my home: Listen to everyone, make everyone feel special, don't hurt anyone, but above all else look for ways to have fun together. If you enjoy what you do the money follows and success is certainly contagious. Partners want to be part of a winning team just like people do; you just need to have the right environment to encourage this culture. I think PEER 1 Hosting does a pretty good job at this.
What is the best or worst business advice you have received, and from whom?
The best advice was from my father. He used to ask me "What did you do well today, Michael?" Sometimes we can get wrapped up in the downtrodden and forget about the good things we do. Learning from your mistakes is an important lesson but remembering the good allows you to take risks and not fear failure. It also allows you to see the good in other people and situations. The worst advice I received was to be the manager I was asked to be versus the manager I wanted to be. You cannot change who you are. While there are certainly areas for improvement in my career I would rather fail being the leader that I thought was best for the company and people than succeed being someone I was not.
What advice would you give to someone starting out in IT?
Be a constant learner. Don't be satisfied with what you know. Look for new ways of doing things and trust your instinct on industry trends.
There will always be a need for balance. One size certainly does not fit all when it comes to the channel
What does the next five years hold for the channel?
The channel has evolved but in many ways it remains the same. It is a partner ecosystem which finds ways to service the customer. Some partners will try to service everything and others will team up where it makes sense. I think there will always be a need for balance. One size certainly does not fit all when it comes to the channel. I expect PEER 1 Hosting's channel to grow significantly over the next five years but I intend to stay true to our core values.
Tell us something most people do not know about you
I used to write poetry and have been published several times. I was first published at the age of 13.
What goal do you have to achieve before you die, and why?
I want to see my children achieve their goals. To me, that is the mark of whether I succeeded in this life.
What is the best book you have ever read?
The First 90 Days by Michael Watkins - a great reminder for new leaders.
And the worst film you have ever seen?
What would be your desert island MP3s?
I like variety in my music, from reggae, to classical, to alternative. Variety is the spice of life. Today I have been enjoying Phoenix, Snow Patrol and Jack Johnson.
What temptation can you not resist?
A cake ball. Though I am not a regular eater of sweets there is something about them that I cannot turn down.
What was your first car and how does it compare with what you drive now?
The Buick Century, a simple car with 120,000 miles on the clock. I still drive a sedan today (it's a Mercedes). Safety is a little more important to me these days.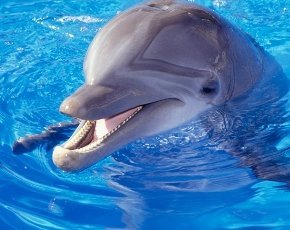 If you could be any animal for a day, what would you be and why?
I am a fan of the dolphin. They always look happy to me and they get to do cool tricks under and above the water.
If you could take part in one event in the Olympics, which would you choose and why?
Well I am not sure I would be a good representative but the luge would be exciting for me. The thrill and excitement of traveling at that speed would be exhilarating.
And finally, a grizzly bear and a silverback gorilla are getting ready for a no-holds-barred rumble. Who is your money on and why?
I give the grizzly the edge. He gets more sleep.
---
Image credit: Paul Katz