Five Minute Interview: Mike Green, Nexenta
MicroScope turns its spotlight on Mike Green, regional sales manager for the UK and Nordics at storage specialist Nexenta
Tell us what you do for a living.
I am the regional sales manager for the UK and Nordics at Nexenta Systems, a world leader in OpenStorage solutions. It's my job to help highlight the performance capabilities and cost reductions to the channel, when compared with proprietary legacy systems that Nexenta Systems can provide.
Why are you the right person for this job?
I've been in the storage industry a long time and have good relationships and knowledge of the channel. I also understand the business issues that companies today face when it comes to storing and protecting their valuable but rapidly growing data.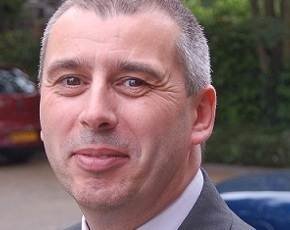 What gets you up in the morning?
My Westland Highland Terrier wakes me up every morning so I can take him for a two mile walk. It is a great way to start the day with some exercise and fresh air.
Who helped you get to where you are today?
My maths teacher at school kickstarted my interest in IT. I did a year's course at college, which opened the door to the industry. I took to IT like a duck to water.
What is the best or worst business advice you have received and from whom?
Best advice – 'always tell the truth'. Given to me by my first boss in sales, Alan Thompson, sales director at Systemhouse.
What advice would you give to someone starting out today in IT?
If they are starting out in a sales role I would advise them to always stay focused on the customers' needs as they are the key, and not lose sight of what your customer wants.
What's running on your smartphone?
Essential business tools such as evernote and Sky's cloud WiFi. I also have a chess application, as I'm a big chess fan. I'm currently addicted to Draw Something, which I play with my daughter.
What does the next five years hold for the channel?
In the next five years the cloud will really take off and many channel players will be offering their own cloud services to customers. Public cloud is a great opportunity for the channel. We will also see a lot more open source environments.
Tell us something most people do not know about you
I have a major fear of heights. Three steps up on a stepladder and my heart starts pounding.
What goal do you have to achieve before you die, and why?
To go diving with great white sharks, I love them. They are phenomenal creatures.
What is the best book you've ever read?
The Hobbit by JRR Tolkien. I like the concept of an imaginary world where the little guy overcomes adversity and wins.
And the worst film you've ever seen?
Sex and the City 2; the first one was bad enough!
What would be your Desert Island MP3s?
A playlist my daughter gives me. I'm not really into music and not really good with playlists or MP3s.
What temptation can you not resist?
I love anything chocolate related; it always gives me a real feel good factor.
What was your first car and how does it compare with what you drive now?
My first car was a Ford Capri 2 litre S, a real boy racer car. Now I have family car, a Toyota Auris. Must be showing my age.
Who would you least like to be stuck in a lift with? Why, what did they do?
A politician, especially a Labour one. They do waffle and never give you a straight answer.
If you could be any animal for a day, what would you be and why?
It would be a great white shark. They are beautiful but powerful creatures and top of the food chain.
If you could have represented Great Britain (or your home country) at one event in the 2012 Olympics, which would you have chosen and why?
The 100m – when I was younger I was a reasonably good sprinter. However, my age and waistline might get in the in the way now.
If you were facing awesome peril and impossible odds, which real or fictional person would you most want on your side and why?
Hong Kong Phooey. He's unassuming with a wish to be a superhero and endearing as he wants to help everyone.
And finally, a grizzly bear and a silverback gorilla are getting ready for a no-holds-barred rumble. Who is your money on and why?
The gorilla; intelligence over brawn should prevail.