Five Minute Interview: Martin Painter, NetSuite
NetSuite's channel development director Martin Painter sits down with MicroScope for another Five Minute Interview
Tell us what you do for a living.
I am the channel development director for NetSuite, which pretty much is what it says on the tin!
Why are you the right person for this job?
I've always said that success comes from enjoying your job. I' no philosopher, but Confucius said that if you choose a job you love, you will never work a day in your life. I don't think I'd go that far, but I will say that I really do enjoy working with the channel.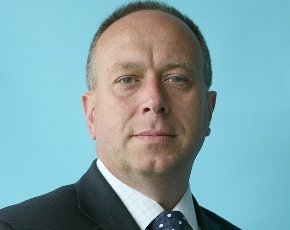 What gets you up in the morning?
My BlackBerry buzzing with emails - the cockerel of the 21st Century for most of us. The only difference is cockerels stop crowing after 15 minutes whereas my BB keeps me busy all day!
What is the best or worst business advice you have received and from whom?
Looking back, I'd probably have to say the best piece of advice I was ever given was to accept a job in Australia. It was such a great time to get involved in the industry and global markets and for me that was when my career really took off.
What advice would you give to someone starting out today in IT?
Men with charisma and social lives need not apply! I'm obviously kidding, but this does actually illustrate a good point. The industry has come a long way in defining itself and broadening its appeal to different people.
Speaking honestly, starting out is never easy, but I can assure you it's a fun journey.
What's running on your smartphone?
At the moment I use BlackBerry for emails and then run all of my apps off my iPad. For me the best gaming app around still has to be Angry Birds.
Compatibility of services on mobiles and tablets will become a more important need for customers
What does the next five years hold for the channel?
Certainly in the next two years I think we're going to keep seeing a growing demand for cloud offerings – the channel will have to react. Elsewhere, compatibility of services on mobiles and tablets will become a more important need for customers and we're already seeing developments in this area.
I also think the changing face of retail will affect what partners in the channel will be offering. The biggest IT challenge for retailers now will be to implement systems that not only cope with the changing consumer trends, but also integrate with already established systems.
Tell us something most people do not know about you.
I have the prototype Nimrod aircraft in my back garden. Just to clarify, that is a full-sized aeroplane and not a miniature remote control. There's no flying this model though as it's missing its wings although one day I hope to turn this into a simulator!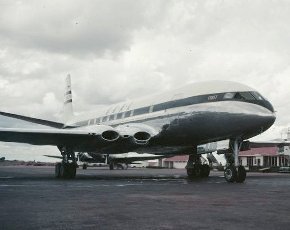 What goal do you have to achieve before you die, and why?
To publish a further two books. I previously had published a book on the history of the De Havilland 106 Comet jet airliner.
What is the best book you've ever read?
Mine of course! Joking aside, 617: Going to War with Today's Dambusters by Tim Bouquet is a very good: a compelling look at the RAF at war.
And the worst film you've ever seen?
The Horse Whisperer. It was awful: incredibly boring, no stimulating story-line and in my opinion was an excuse for Robert Redford to be self-indulgent.
What would be your Desert Island MP3s?
Chris Rea – On the Beach; Gypsy Kings – Love and Liberty; Enigma – McMxcad.
What temptation can you not resist?
Truffle oil.
What was your first car and how does it compare with what you drive now?
My first car was a classic VW Beetle. How does it compare? Well, like my BMW now, it's German!
Take part in the Five Minute Interview
We're always looking for more resellers, distributors and vendors to take part in the Five Minute Interview. Please email [email protected] for details.
If you could be any animal for a day, what would you be and why?
A lion... I love my meat rare!
If you could take part in one event at the Olympics, which would you choose and why?
I'd have to say the 100 metres sprint. Mostly because it's over very quickly which means I'll have more time in the bar!
If you were facing awesome peril and impossible odds, which real or fictional person would you most want on your side and why?
Jason Bourne, because he gets out of anything.
And finally, a grizzly bear and a silverback gorilla are getting ready for a no-holds-barred rumble. Who is your money on and why?
Definitely the gorilla. Have you seen Planet of the Apes and King Kong? Those apes mean business. The only famous bears I can think of are Rupert and Paddington and they're not having a 'rumble' with anyone.