Five Minute Interview: Gerald Holler, COMPRiS
MicroScope puts its questions to Gerald Holler, managing director of COMPRiS Channel Management
Tell us what you do for a living
I work as managing director of COMPRiS Channel Management, the company I founded over 10 years ago.
Why are you the right person for this job?
I've been lucky in my last 15 years when it comes to business. COMPRiS has grown from 10 to 80 people in the last six years and we have partnered with 15 IT vendors all over Europe who are happy with our services. My experience in sales, marketing and market analysis helped me make COMPRiS the IT channel expert. It also helps me to support my team and make sure it excels in their performance.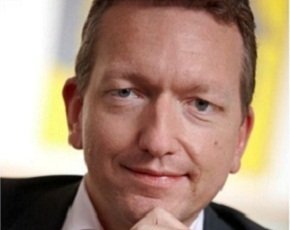 What gets you up in the morning?
An English black tea (no joke) together with my girlfriend and we discuss our (business) plans over a cup of tea – we are both entrepreneurs.
What is the best or worst business advice you have received and from whom?
The best business advice I recieved at a conference was from Michael Dell. He said that anything that can be measured in a qualitative or quantitative way can be improved. That's what you have to make your team understand. However the basis of success lies in satisfaction of your employees.
Who helped you get to where you are today?
The first employee I hired, who is now one of my best friends, told me that I always should redefine my approach and strategy. This made it possible for me to have flexibility within my own company and be able to quickly react to outside changes.
What advice would you give to someone starting out today in IT?
It is important to be prepared for a fast-driven industry, understand the complexity of the IT market and be able to simplify complex matters for your customers. More than that it is paramount to be open-minded and be aware of the upcoming IT trends.
What does the next five years hold for the channel?
There will be a tremendous change in a way IT is going to be used in the future whether we talk about cloud or services. I am certain that IT is going to be more business process oriented rather than be driven by technology only.
I am certain that IT is going to be more business process oriented
If partners understand customer needs and are able to differentiate themselves they will be successful. Essentially there are three types of partners.
1. Service providers, some of them are 'microverticalised' and are able to succeed in a niche market.
2. The so called specialists who are focused on technology and are quite successful. However there is a risk that the differentiation won't be in demand any more.
3. The standard infrastructure channel partners whose main focus lies in delivering and implementing hardware and software. If they are not big enough to have the critical mass they are not able to make enough money to sustain their business.
What is interesting is that the vendors deploy the third category of the partners for the wide range of their product portfolio.
What's running on your smartphone?
Business and private emails, tasks in my calendar that help me to balance my work and private life. Some social network apps for both work and private use. As we are currently in the process of implementing SAP I also have SAP and Microsoft Sharepoint on my phone.
Tell us something most people do not know about you?
I like making plaster sculptures and go jogging two to three times a week. When I am in the UK I take the Windsor Long Walk or walk along the the Thames. The English countryside is amazing.
What is the best book you have ever read?
Business Books: Stephen Covey's Seven Habits of Highly Effective People. And on my last trip to Ibiza I was not able to put down Daniel Silva's The English Assassin. I found it to be a very exciting read.
And the worst film you have ever seen?
I can't remember but I think it was a boring one…
What would be your Desert Island MP3s?
Definitely Simple Minds, Deep Purple and some Armin van Buuren
What temptation can you not resist?
Convincing people that although channel management is very complex it is full of opportunities … and visiting the Two Brewers pub in Windsor.
What was your first car and how does it compare with what you drive now?
A white old Volkswagen Polo Fox. For me it was the best car at that time. However now I do appreciate that I have been driving Audi A7 for a year.
Who would you least like to be stuck in a lift with? Why, what did they do?
This is a very interesting question. To be perfectly honest I would rather not be stuck with myself because it would be a waste of time.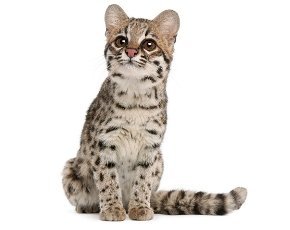 If you could be any animal for a day, what would you be and why?
A cat … especially 'Simon's Cat' . I think if you view it on YouTube you would understand why.
If you could take part in one event in the Olympics, which would you have chosen and why?
I would want to participate in a cycling event. Some time ago I rode a racing bike in an amateur league for three years. Hopefully it will be a 'clean' sport in the future!
If you were facing awesome peril and impossible odds, which real or fictional person would you most want on your side and why?
James Bond – or is it Daniel Craig?
And finally, a grizzly bear and a silverback gorilla are getting ready for a no-holds-barred rumble. Who is your money on and why?
I'd like to keep the money and ask both of them out for a drink!