Five Minute Interview: Alan Francis, Xerox
MicroScope sits down with Alan Francis, general manager Xerox authorised resellers at Xerox UK for another Five Minute Interview
Tell us what you do for a living
I am responsible for developing and managing the Xerox Authorised Reseller channel in the UK.
Why are you the right person for this job?
I believe that my experience of working with Xerox for 22 years, coupled with a good understanding of the requirements of resellers in the UK enables me to make sure that we have a value proposition that resonates well with both existing and potential partners.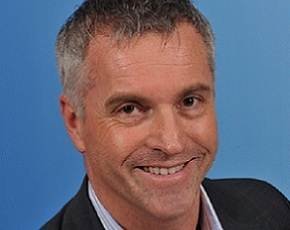 What gets you up in the morning?
The alarm clock or my cocker spaniel!
I guess from a business perspective, the challenges and rewards of working in a fast moving, dynamic environment.
Who helped you get to where you are today?
My mother, who worked tirelessly and made many sacrifices to ensure I was well educated and prepared for adult life.
What is the best or worst business advice you have received and from whom?
Someone once told me: "Everybody has to sell themselves." I don't remember who it was, but it is advice that has helped me throughout my career.
What advice would you give to someone starting out today in IT?
Work hard and capitalise on every opportunity that comes your way.
What's running on your smartphone?
LinkedIn, Twitter, Facebook and Angry Birds.
What does the next five years hold for the channel?
I guess that the stock answer would be the growth in managed print services. However I believe that this is now fast becoming business as usual. With increasing pressure on profit margins, the next five years will see further development of managed print solutions which will lead to a far greater emphasis on delivering a one stop shop that encapsulates both IT outsourcing and business process outsourcing.
Tell us something most people do not know about you
I once owned both a TR7 and a Capri…. Say no more.
What goal do you have to achieve before you die, and why?
To heli-ski in the Rockies, because I haven't, yet.
What is the best book you've ever read?
Yeager – An Autobiography by Chuck Yeager.
And the worst film you've ever seen?
Sorry, I can't remember. I must have fallen asleep.
What would be your Desert Island MP3s?
Everything from the 80s.
What temptation can you not resist?
It's got to be chocolate!
What was your first car and how does it compare with what you drive now?
A Hillman Avenger. It got me from A to B, but that's all. I've Moved on to an Audi A5 now, so there's no comparison at all, really.
Who would you least like to be stuck in a lift with? Why, what did they do?
My mother in law…. Say no more.
If you could be any animal for a day, what would you be and why?
A lion: king of the jungle.
If you could have represented Great Britain (or your home country) at one event in the 2012 Olympics, which would you have chosen and why?
It would have to be cycling. The infrastructure that has been created to support this team over the last four years and the results that have been delivered as a consequence have been fantastic.
If you were facing awesome peril and impossible odds, which real or fictional person would you most want on your side and why?
Ethan Hunt. He faces both peril and impossible odds on a daily basis.
And finally, a grizzly bear and a silverback gorilla are getting ready for a no-holds-barred rumble. Who is your money on and why?
The grizzly - he's tougher!