Big data: Big problem, big opportunity or big hype?
As the requirement for data management grows, Linda Endersby investigates the channel's role in helping firms understand how big data can match business strategies.
Data lies at the heart of many business issues; accuracy, duplication, structure, storage and accessibility are all headaches, and since data has been stored, whether electronically or physically, it is there that information management grew into the information technology of today.
So what is big data? The term has dominated IT conversations this year, but is it a new data opportunity or a new problem, or is this simply a case of age-old issues being rebranded and hyped up to make more money?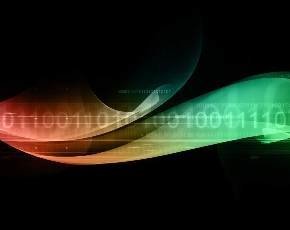 Understanding big data
In a recent study by Varonis, over half of the respondents said there was not a clear definition of big data, and over 80% felt their knowledge of big data was low.
When asked about customer conceptions of big data, providers and resellers shared their definitions – and although all of these make sense to those in the industry, it's easy to see there are differences, which can only be confusing to the customer.
"There is still a lot of confusion around big data – often it is only the Facebook or Google type of massive web traffic data that is thought of as big data," says Koby Amedume, EMEA marketing director at Kaseya.
"However, the truth is that any type of data that starts becoming unmanageable through [traditional] storage and handling solutions is big data. This can be anything from event logs being generated in a customer's datacentre or an inordinate amount of 'ticket' data coming to a customer's helpdesk from automated monitoring systems," he adds.
"A common misconception is when customers confuse the term big data with having to deal with lots of data," comments Dave Beeston, head of information management at Portal.
"Volume is clearly a part of a big data solution, but big data is more about unlocking the potential of structured and unstructured information, inside and potentially outside of our firewall, and doing it in 'right time'," he says.
"There is confusion between business intelligence and big data – data is only truly big in relation to its volume, velocity, variety and variability," insists Martin Panter, EMEA channel manager at Splunk. "A big data solution has to be able to cope with all four of these. Traditional business intelligence and data warehouse solutions are not engineered for this type of dynamic and unstructured data."
Dai Clegg, big data evangelist at IBM UK, says both definition and understanding have a way to go. "Whenever I see a big data presentation, it starts with a definition of big data. You know a technology is still maturing when everyone feels the need to define it," he says.
"Over the past 12 months I've seen those definitions converging (that's good – we're beginning to agree what we're talking about!), but there is still a way to go if we have an educational slant to our conversations. That said, the technology is still evolving and growing, so there will be a knowledge lag for a time yet," adds Clegg.
Wayne Gratton, EMEA business development director at Avnet agrees. "There are pockets of understanding, but also some are blissfully unaware of big data's potential. There certainly needs to be more education in the market about how big data can match business strategies, taking into account appropriate spend and how far it might affect future business decisions," he says.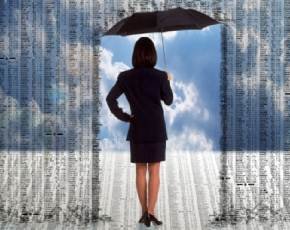 Business benefits
Although there is a problem with defining big data accurately, there is a huge amount of interest in new ways to solve data issues. The results of the Varonis study show that the majority of organisations questioned will engage in big data strategic initiatives over the next five years.
"This survey validates what Varonis experiences with organisations we engage with daily – IT is looking for practical big data solutions for data management and protection," says David Gibson, vice-president of strategy at Varonis.
"With the explosion of data and the demand for rapid ubiquitous digital collaboration, IT departments know traditional data management methods can no longer keep pace, so they are looking for advance solutions to protect their data. The key for IT with big data is to get past the hype and to learn more about the practical benefits, like finding exposed data, flagging malicious activity and identifying excessive access," he adds.
A separate study by Avanade showed that 84% of the 500 business leaders and IT leaders it questioned believe big data helps them to make better business decisions.
"Big data has gained a top spot on the agenda of business leaders for the real value it has begun to create," says Tyson Hartman, global chief technology officer and corporate vice-president at Avanade. "Today, the technologies and skills used to leverage big data for business purposes have reached a tipping point. New types of data, supported by better tools to leverage it, enable companies to find financial and competitive benefits from their data."
Rich Phillips UKI channel director for SAP, says big data is critical to customers of almost any size. "While some businesses produce and collect more data than others, the plethora of information now available on businesses and their customers is phenomenal, bringing with it great opportunity to better target products and services, ultimately increasing sales and aiding business growth," he says.
"For example, a recent report conducted by SAP found that two thirds of retailers are under pressure to provide IT innovation that will improve customer retention and loyalty. Of course, this can all only be achieved should the data be analysed and used to create business and customer insight. There is a lot of missed opportunity, making big data even more important to those who want to grow their business and get ahead of the competition," adds Phillips.
A complex challenge
Apart from confusion around the definition, the complexity of big data is also stopping organisations from already realising benefits.
IBM's Clegg says customer concerns are threefold:
Cost – they see offerings based on complex and expensive technologies when they want to explore and find the value first. IBM's approach is to offer a flexible approach – cloud, software-only, appliance-based – to allow customers to match their investment curve to the value curve.
Skills – it is going to take a while for the world to catch up with the need for, for example, data scientists and analysis-savvy managers. Again, they need a flexible approach, ranging from totally outsourcing to in-house skills.
Value – the key is exploration, finding the value and building the skills at an incremental cost.
Varonis's Sobers agrees that skills are one of the biggest customer worries. One major concern is staffing – 'Do I have to hire data scientists and R programmers to implement a big data solution?' The answer is, it depends. Full stack big data solutions are designed to give IT professionals and users actionable results without requiring a PhD in statistics. Other systems, particularly those that are home grown and highly customised, typically take more expertise to maintain and extract business value from.
Portal's Beeston says: "Given that a massive percentage of information is unstructured, and an equal proportion of customers have no unstructured analytical capability, the volume concern is a big issue, made worse by the variety of data types that are emerging.
"Customers are also afraid of the speed at which information changes. Merely handling vast amounts of information, or indeed achieving golden insight, is meaningless unless the output is presented at the right time for the user. These considerations can seem daunting to many customers, which is why a clear outcome from the investment needs to be agreed at the outset. The process of achieving leverage from big data is as important as the technology that enables it."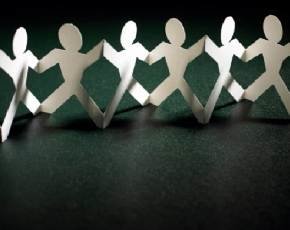 Role of resellers
While confusion and concerns abound the market, there is no doubt that organisations are starting to realise there are benefits to be gained from utilising data they have to collect or produce and turning it into an asset. To gain trust from a largely untapped but ripe market, it seems resellers must gain the knowledge and expertise required to walk customers through the minefield, with good vendor partnerships to support them.
Galvin Chang, associate director of global marketing at Infortrend Technologies, says resellers that wish to get involved in the big data trend need to be aware that channel partners are key in messaging new and innovative technologies to their customer base.
"Resellers should take the position of 'trusted advisor' to their clients, and being genuinely aware of both their customers' business needs and emerging technology should take the opportunity to introduce and deliver the new products to their customer base before they are asked for them," he says.
Avnet's Gratton agrees. "We see it as a three-pronged approach," he says. "It's about envisioning what big data means to your company – helping resellers to understand this growth sector on a global and local level through in-depth market analysis. The second stage is enablement – how can we enable resellers to gain the skills and local knowledge through training to become big data advisors. The last strand is execution – implementing what has been learnt to drive sales and scout out local market opportunities."
Paul Hennin, director of EMEA marketing at Proofpoint, agrees it is the full package approach that will work in this arena. "Increasingly, customers are willing to pay good money for resellers' technical and business process expertise, and are less interested in resellers which only install, configure and maintain on-premises equipment," he says. "While it's true that having a convenient excuse for being onsite can help resellers discover new upsell opportunities, the best resellers differentiate themselves with proven knowledge that yields measurable benefits to their customers."
Simon Walters, managed services director at MTI, also advises offering a full range of services and advice. "Resellers have the opportunity to offer bespoke solutions and specialist niche consultancy services," he says. "They can get involved by helping organisations from the beginning of the process to identify their specific needs and requirements. It is easy to generalise the term 'big data', but each organisation will have different issues when dealing with it, from storing it to proactively managing and monetising it. The key point for resellers/consultancies is not to adopt a 'one hat fits all' approach."
Dave Stevinson, sales director at VIP Computers, says although there are big advantages in targetting the SME market, there is still a need to illustrate how important big data is in businesses of all sizes.
"The majority of services and solutions currently on offer that enable companies to take advantage of the data within their businesses are aimed at corporates," he says. "I can see the benefit for this industry, but most channel partners play a little further down in the market. Not only do you need to define the proposition for big data and analytics for SMEs (and I do think there is a case), vendors still need to scale it down to a format and price level that makes it affordable and consumable for those smaller businesses."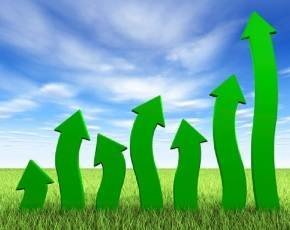 Success is out there
Whether big data is a genuinely new issue or an accumulation of existing issues being addressed by advances in technology and business processes, it seems the hype around it is already triggering success in more than one industry.
Dave Nys, vice-president of EMEA and APAC at Pentaho, shares an example from another industry that is starting to benefit. "This is not some kind of pipe dream. Our own customers are profiting from being able to analyse big data sets today," he says.
"Gaming, an industry the chancellor gave tax breaks to in the last budget to stimulate growth, is one of the top use cases for big data analytics. Our customer Travian Games uses our software to analyse the behaviour of its 120 million players to continually innovate its games and maximise revenues. This type of analysis would simply not be possible or affordable with relational database tools," says Nys.
Whether the data is internal or external, extracting information particular to one experience can make the difference for customers, as illustrated by Andy Dean, pre-sales manager at OCF. "Being able to get useful information from existing data sources can offer massive business benefit to customers. One example I read about recently was how KLM airlines scheduled (and filled) a one-off flight due to festival goers complaining about a lack of flights trending on Twitter. This demonstrates that business can really benefit by analysing these data sources, whether company owned or public."
The best advice to resellers seems to be to build and assemble knowledge and products together and join the hype to take on the big data challenge that is going keep growing for a while yet.