Window shopping for clouds
As a partner and a senior manager at Deloittes technology Consulting Practice, John Winstanley (left) and Bhavesh Morar spend all their time talking to big corporations who want advice on cloud computing. These retail, consumer and life sciences giants all desperately want to talk about infrastructu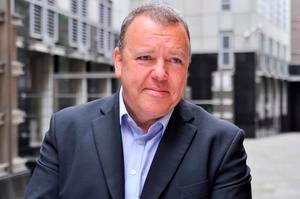 As a partner and a senior manager at Deloittes technology Consulting Practice, John Winstanley (left) and Bhavesh Morar spend all their time talking to big corporations who want advice on cloud computing.
These retail, consumer and life sciences giants all desperately want to talk about infrastructure as a service. Or so it would seem.
Maybe they're lonely and they just want someone nice to talk to, who isn't involved in their office politics. They certainly don't seem interested in signing any purchasing orders.
It's known in the business as Let's Have a Meeting Syndrome (LHMS), and it's got worse in the recession.
Anyway, these window shoppers have a good excuse not to sign off an infrastructure as a service project: "In large scale corporate back offices, the state of readiness is way behind the marketing material," says Winstanley.
Besides most of the corporates that Winstanley and Morar consult with are likely to be bound by strict compliance regulations. In which case, they need to know specifically which servers are being used to secure their data and where they are. Tying down details like this doesn't fit in with the ethos of cloud services.
Meanwhile, companies are adopting some of the properties of cloud services in their own data centres. They might transfer Unix platforms to Linux and organise partitioning far more efficiently on blade farms. They're packing more into their existing infrastructure and improving the utilisation of their hardware.
A high street retailer, for example, was only getting 17 per cent utilisation out of its Oracle/IBM platform, whereas other companies can push to 80 per cent.
Cloud services might not sell, but cloud computing techniques will still blight IT sales. Who is going to buy anything from you when they can triple the output of their data centre without seeing a salesman?
That's a double whammy. It's bad enough that all those sales meetings are a waste of time and money. But think of all the poor estate agents, removal men and data-centre-in-a-crate salesman. They're not gong to be doing much business either. That's two hidden costs in the same mortifying incident.
MicroScope+
Content
Find more MicroScope+ content and other member only offers, here.